Artificial Intelligence (AI) has revolutionized the marketing industry, providing marketers with powerful tools to enhance their strategies, create SEO-optimized content, and drive business growth. Artificial intelligence has gained significant attention in recent years due to its ability to analyze vast amounts of data, automate processes, and deliver personalized customer experiences. In this ultimate guide, we will explore the potential of AI in marketing and delve into the various AI marketing tools available to marketers.
Get 10% Discount on Your First Order at Contenteam!
As a special offer to our listeners, we're excited to announce a Content Furies promo code that you can use to get a 10% discount on your first order with contenteam.com. Simply name the code CONTENTFURIES to the manager to take advantage of this exclusive deal!
Introduction to Artificial Intelligence in Digital Marketing
The integration of artificial intelligence in digital marketing has transformed the way marketers operate, enabling them to leverage advanced technologies to gain a competitive edge. One of the critical aspects of AI in marketing is predictive analytics. By analyzing historical data and patterns, AI algorithms can predict future customer behavior, allowing marketers to anticipate customer needs and preferences.
AI is also revolutionizing customer segmentation. Traditional segmentation methods relied on demographic data such as age, gender, and location. However, AI can analyze customer data points, including browsing behavior, purchase history, and social media interactions, to create more accurate and granular customer segments. This enables marketers to deliver highly personalized marketing messages to each segment, increasing the chances of conversion.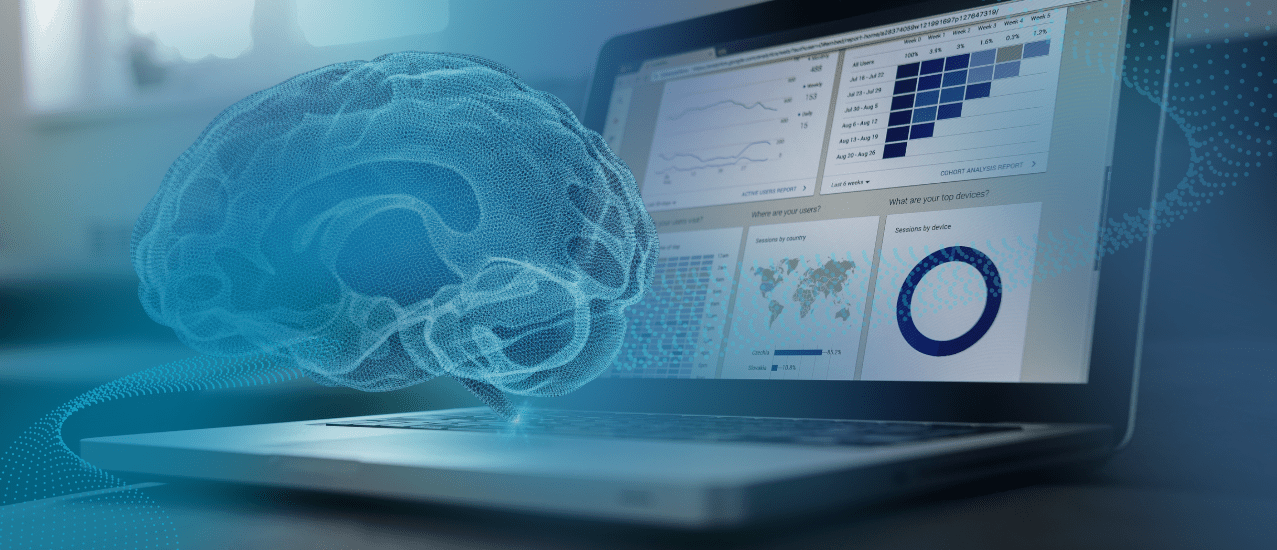 Another area where artificial intelligence is transforming the marketing landscape is content creation. AI-powered tools can generate compelling and engaging content like blog articles, social media posts, and product descriptions. These tools utilize natural language processing and machine learning algorithms to understand the context and create content that resonates with the target audience.
In this ultimate guide, we will explore the potential of artificial intelligence in marketing and delve into the various AI marketing tools available to marketers.
Understanding the Benefits of Using AI Tools in Marketing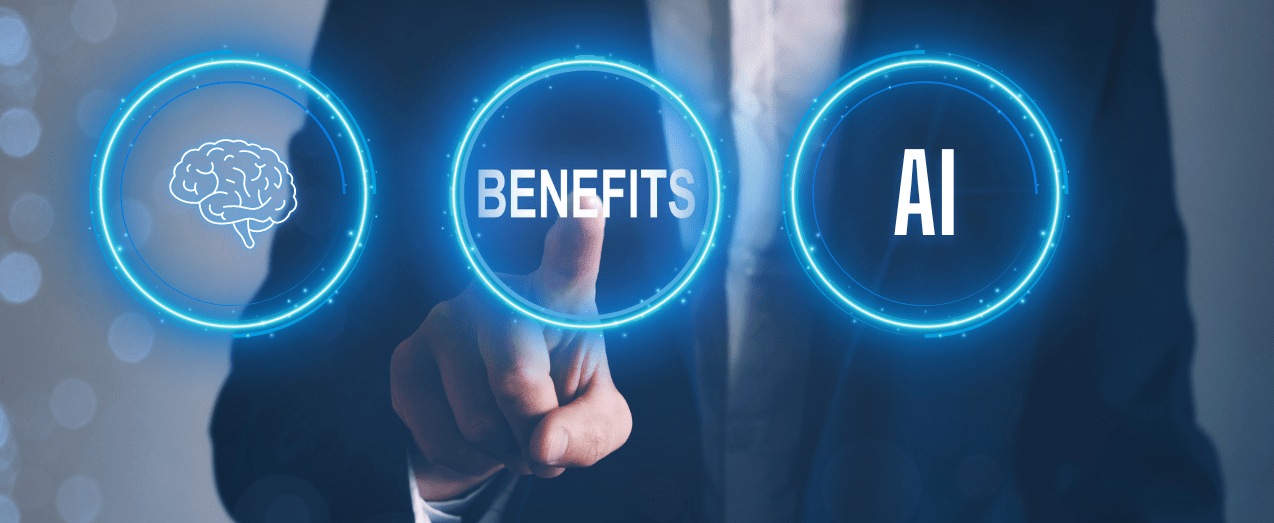 Artificial intelligence marketing tools offer numerous benefits, enabling them to make data-driven decisions, create highly targeted campaigns, and help with search engine optimization. One of the key advantages of using artificial intelligence in marketing is its ability to analyze large datasets in real time. With AI-powered tools, marketers can gain valuable insights into customer behavior, preferences, and trends, allowing them to tailor their marketing strategies accordingly.
Enhancing Efficiency Through AI Automation in Marketing
Additionally, artificial intelligence can automate repetitive tasks, freeing marketers' time to focus on more strategic and creative activities. For example, AI-powered tools can automate email marketing campaigns, social media posting, and customer segmentation. This saves time and ensures consistency and accuracy in marketing efforts.
Elevating Customer Experience Through AI-Powered Personalization

Furthermore, AI enables marketers to deliver personalized experiences to customers at scale. By leveraging AI algorithms, marketers can create highly targeted advertisements, recommendations, and content that resonate with individual customers. This level of personalization enhances customer satisfaction, increases engagement, and ultimately drives conversions.
Campaign Ideation with AI Assistance
Need help coming up with campaign ideas? Not a problem either! There are AI tools out there that can generate a pool of ideas based on a business description. While those might be somewhat unique or perfect, they can be a great start and make your ideation process much less stressful.
Just remember, the better description you give, the better response you will get. Include location, target audience, price range of your products, and a short description of your company and services. This information will give your AI tool more to work with, and the results will be much better than if you write something along the lines of "outline a marketing campaign for a flower store."
Unveiling the Visual Frontier
Last but not least is, of course, the visual part. Many image and video generators allow you to use your generated stuff for commercial purposes. While it might take some time to get what you want, many people still seem satisfied with the time and quality of the result ratio.
Exploring the Different Types of AI Marketing Tools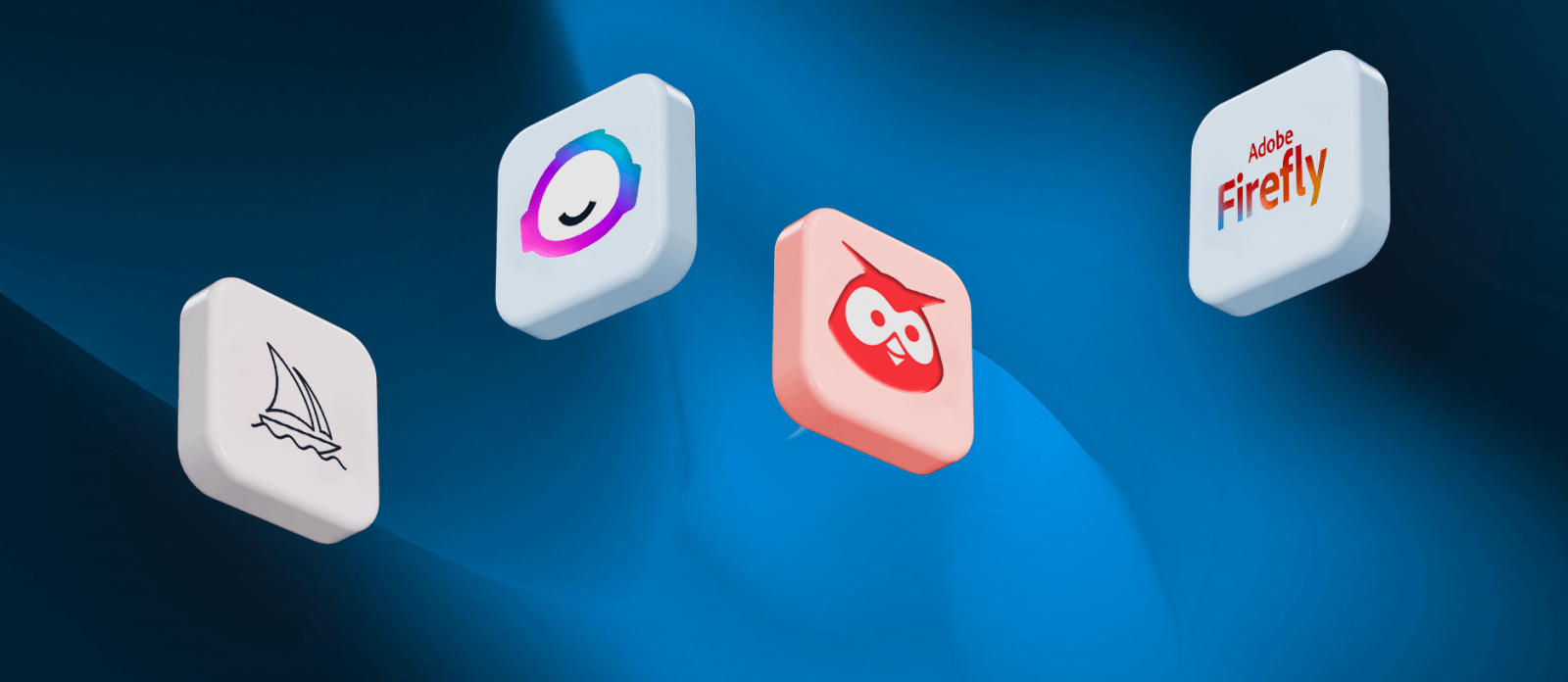 Many AI-driven marketing tools have emerged in the dynamic digital marketing landscape, each uniquely tailored to bolster your marketing campaigns and propel them to new heights. These tools transcend traditional approaches, offering a seamless blend of automation, data analysis, and strategic insight. They can help you find content marketing ideas and speed up your writing process and social media content creation.
As businesses navigate the complexities of the digital realm, understanding and leveraging these AI-powered solutions can be the catalyst for optimizing and truly revolutionizing marketing strategies. So, let's delve into a curated selection of the best AI marketing tools available today. From refined personalization to predictive analytics, these tools reshape how we conceptualize, execute, and succeed in marketing.
Best AI Marketing Tools for Data Analysis and Customer Insights
Data analysis is a crucial aspect of marketing, as it provides valuable insights into customer behavior and helps make informed decisions. AI-powered data analysis tools, such as Google Analytics and Adverity, can process large volumes of customer data in real-time and provide actionable insights. These tools can uncover data patterns, trends, and correlations, enabling marketers to optimize their campaigns and improve customer targeting. Now, let's take a look at a few other tools: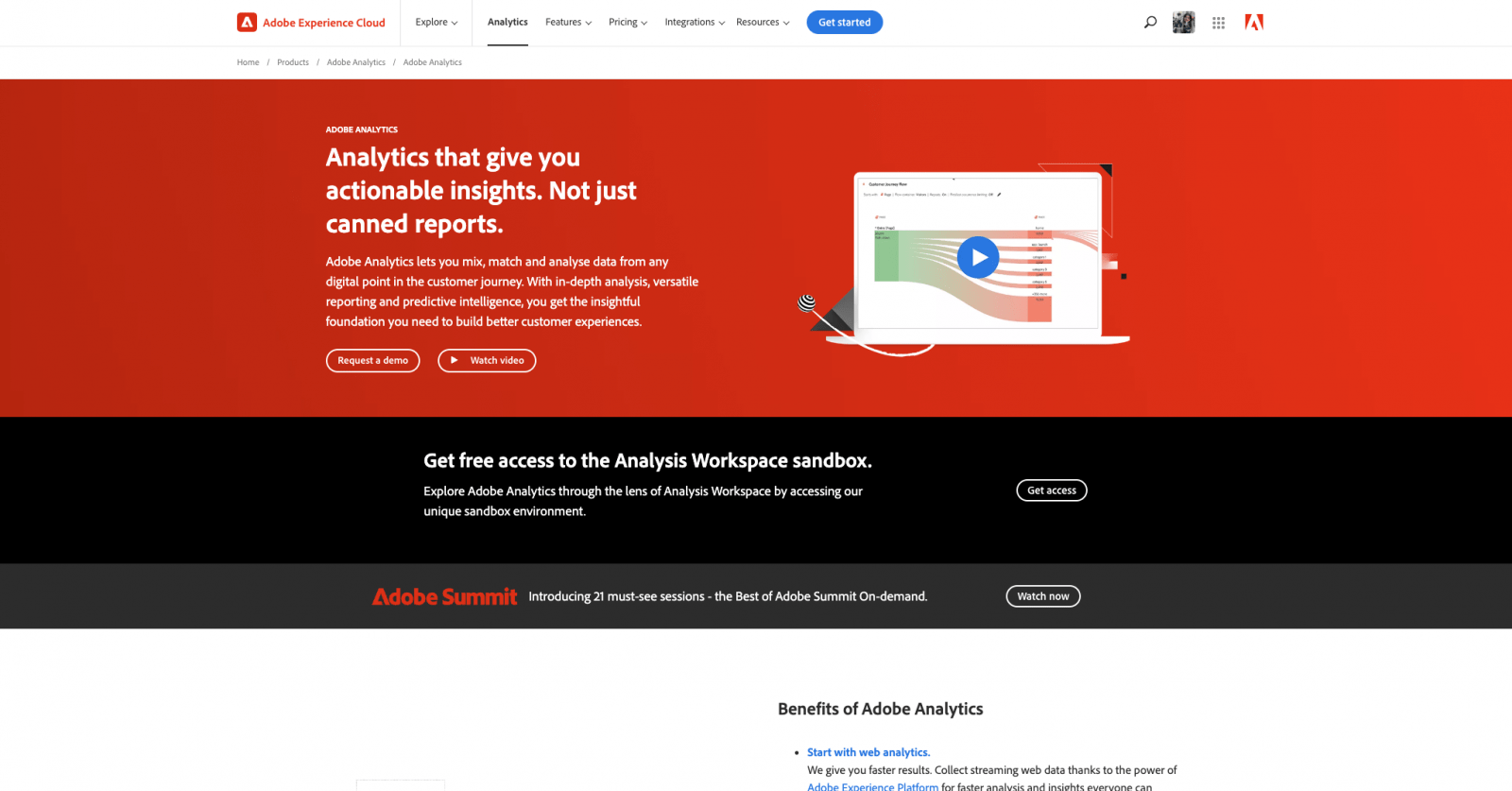 Adobe Analytics isn't your typical AI tool. It's like a data wizard. There are no canned reports here. You're getting real insights that mean something. Plus, it's not just about numbers; it's about knowing your customer's online journey inside out. Mix, match, and analyze data from everywhere in the digital world. With every step your customer takes, Adobe Analytics is there.
And think it continues beyond collecting data. It's all about making sense of it. Deep analysis of flexible reports—the foundation for creating killer customer experiences.
Oh, and get this—predictive intelligence. Think of it as a peek into the future, helping you stay one step ahead. But the real magic? Real-time insights. The good stuff, exactly when you need it. It's like having backstage access to your customer's digital world.
So, if you're into diving deep, decoding customer data, and crafting experiences that wow, Adobe Analytics is your golden ticket. Your marketing game just got a turbo boost. The only thing to remember is that you must apply for a demo version, as the tool is not yet publicly available.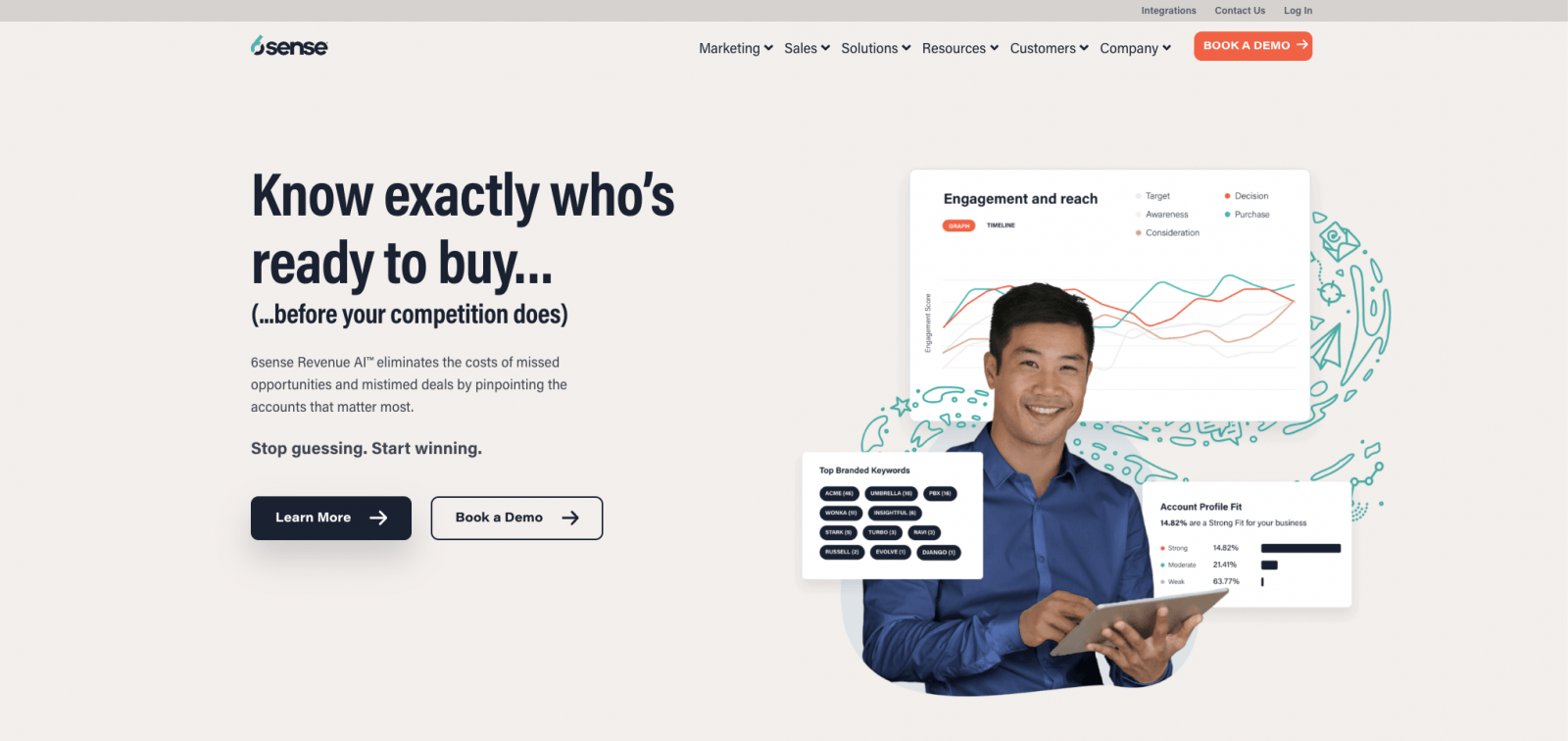 Harnessing the prowess of machine learning, this AI marketing tool inspects audience data to unveil concealed buying team research, subsequently allowing for account prioritization and resource allocation. In a scenario where only a fraction of your market is actively buying, knowing who's seeking a change can transform marketing from mere speculation to a steady pipeline.
A veteran in intent data, 6Sense employs AI to navigate vast intent data, revealing actionable insights. This ensures your team is invested in the most valuable pursuits at any given moment. A standout feature: 6Sense facilitates aligning buying signals with accounts across various devices and channels.
In the wild world of B2B, things change fast. But this AI tool makes it hundreds of times easier for you. It doesn't just find your targets; it helps you win them over. Perfect timing, killer messages – it's all covered. So, if you're all about nailing that perfect moment with messages that hit the mark, 6sense Revenue AI is your game-changer marketing tool. 
Best AI Tools for Visual Content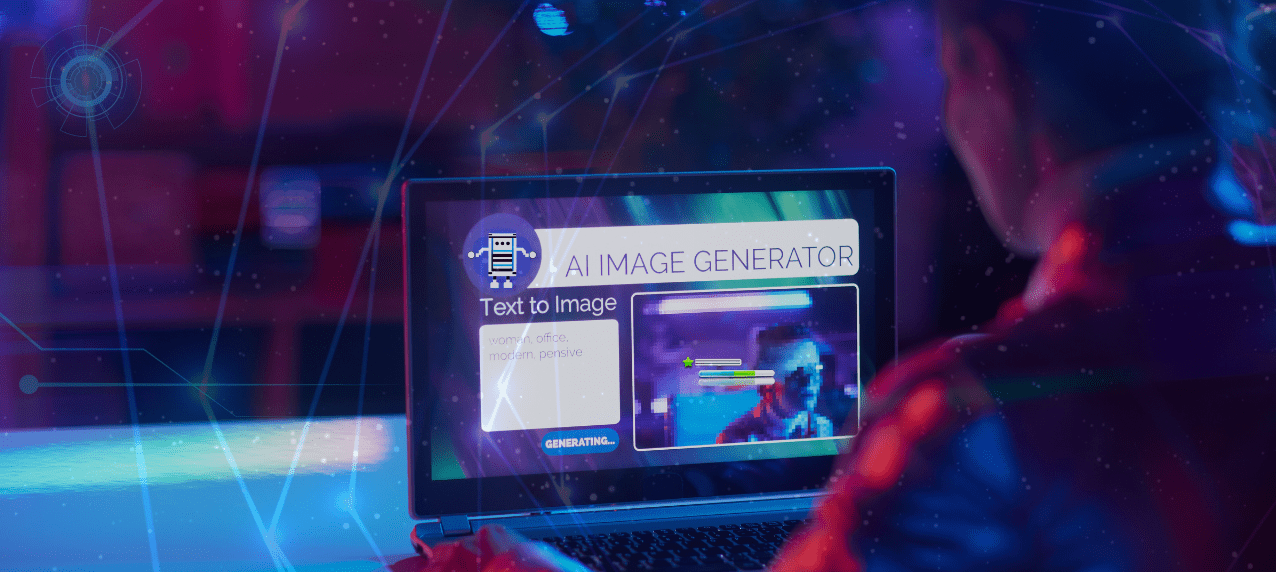 Visual content is vital in capturing customers' attention and conveying brand messages effectively. Hiring a content creator can sometimes be expensive, or you need more time, and stock images are not doing it for your marketing content or landing pages.
AI tools like Canva and Adobe Sensei use image recognition and machine learning algorithms to enhance visual content creation. These tools can automatically generate visually appealing designs, suggest color palettes, delete certain parts of an image or video, and even resize images for different platforms.
Both of these tools have a stock of visual materials you can enhance using the power of AI to fit your digital marketing campaigns better.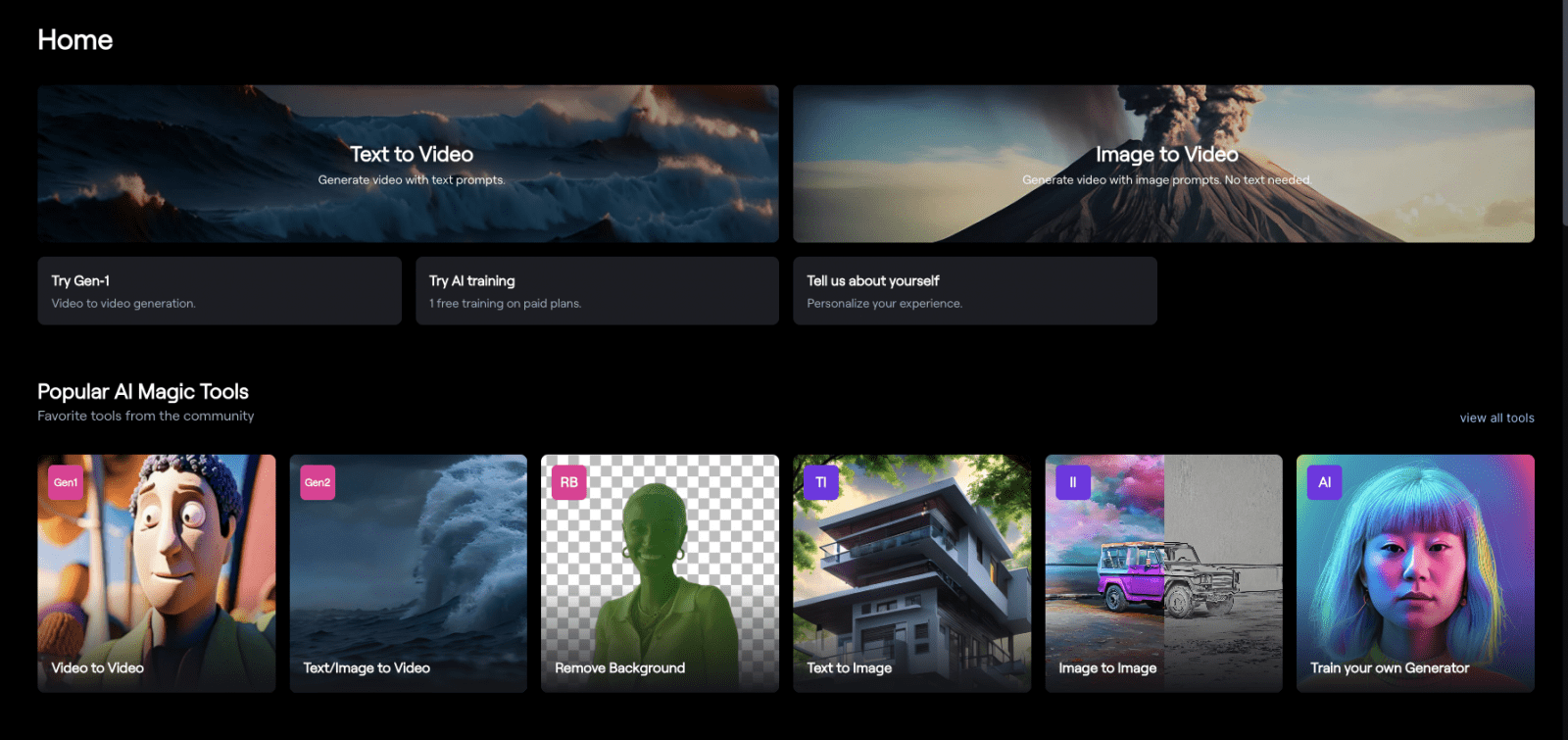 Another AI marketing marketing tool that we recommend checking out is Runway. It works on a paid subscription and a free plan that gives you a certain amount of credits. The most distinctive feature of Runway is video generation from text or image; you can also use your video and change its style or remove a background. And on top of that, you can use your generated assets for commercial purposes even with a free plan.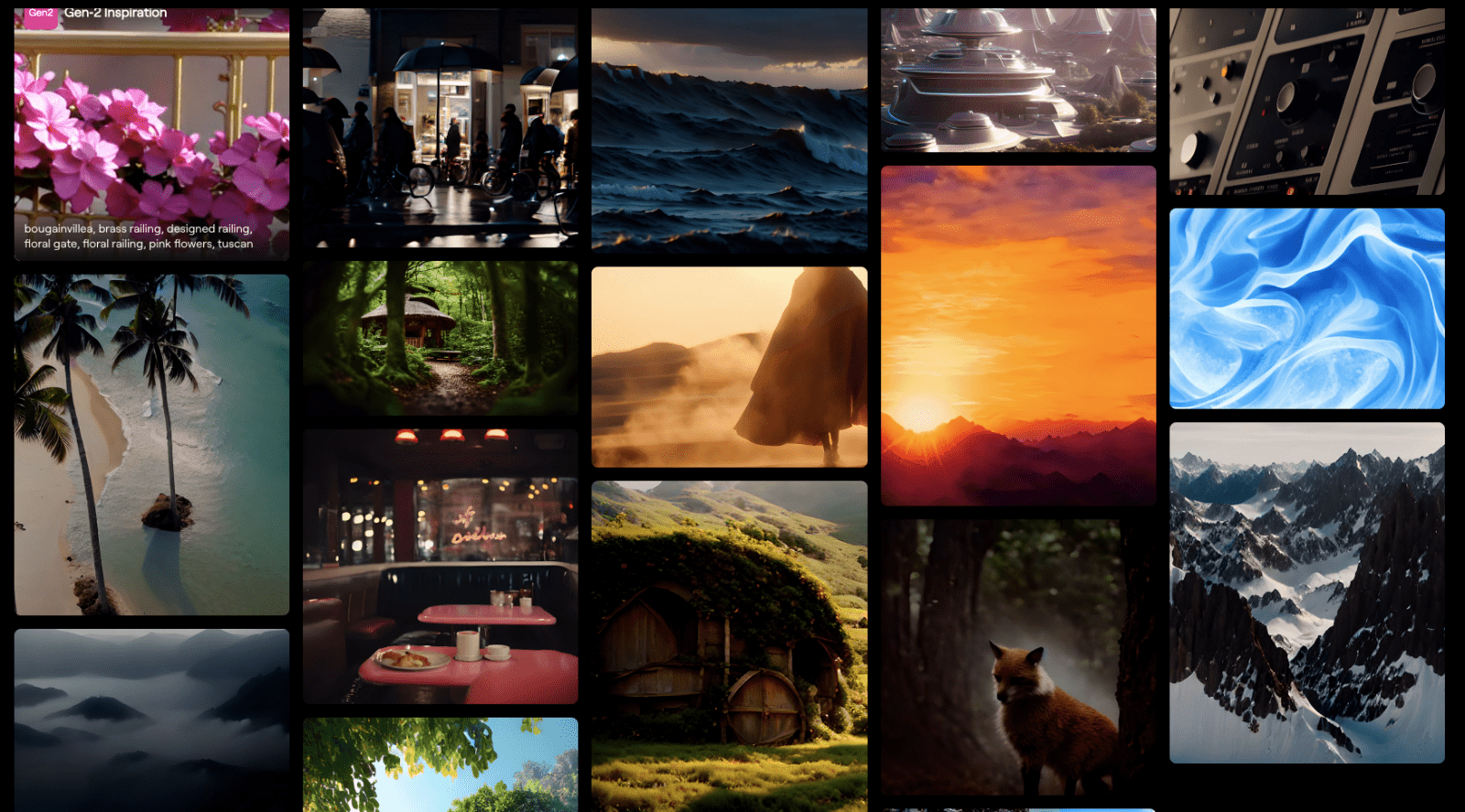 Please do not expect the videos to be super realistic; upon browsing through Runway's open library, you can notice that some videos are better and some are worse. The fewer details you have and the less complicated camera movement you request, the better the result. All in all, it is an interesting AI-powered tool to play around with.
Midjourney. The Best Image Generation AI Tool?

When generating visual content, most people think of Midjourney. Although advanced, there is room for improvement.
Midjourney is great for low-detail images and illustrations. It can make a great portrait or maybe a mascot, a general landscape, and so on. The problem comes when you generate something with many small details, like a laptop. It may have distorted features, such as a wobbly keyboard, making them unsuitable for commercial use.

An example of a laptop image generated by AI
Despite its imperfections, Midjourney allows for commercial use licenses, which has led to uploading AI-generated images to stock websites.
My negative experience with this situation was that one of the clients picked up a bunch of AI-generated photos to be put on the website and marketing materials. So what was the problem? It was in those AI images having wobbly lines, and once they were zoomed in, it looked like a mess. So, I ended up having a low-quality image that the client liked and a high-quality image that the client did not like.
Midjourney is a great tool and will improve as AI technology grows. We recommend checking out the requests and results of other users to see what kind of description will work for you before you generate your images.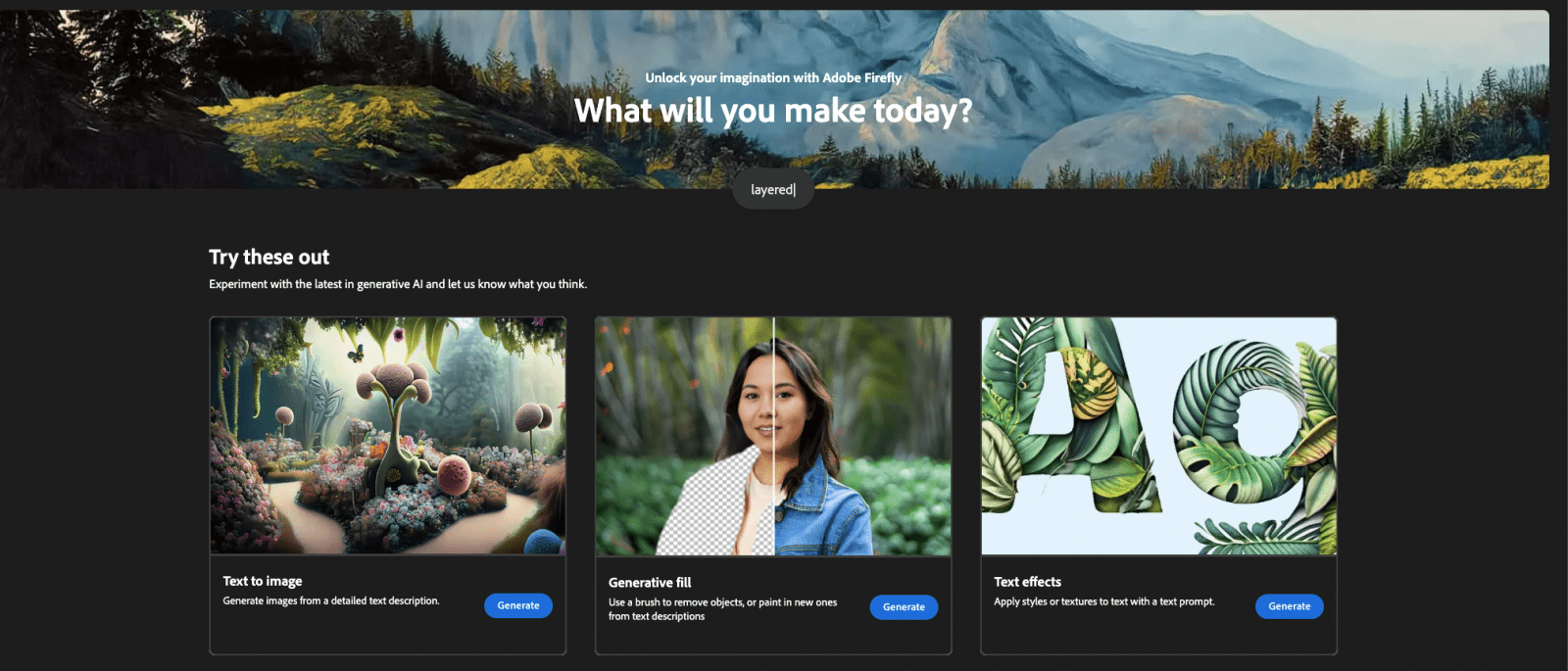 Adobe Firefly is a Beta version AI tool that can be accessed through a browser or a Photoshop Beta version. It works well, but there is another problem with this one. The amount of content on different social media platforms talking about how Firefly changes product and commercial photography and encouraging people to try it is overwhelming.
Firefly is quite impressive, though. It allows you to choose an image size, lighting, and angle and has an extensive styles gallery. It only sometimes generates precisely what you expect, but it is only a Beta version.
Do try it, but remember that Firefly is still a Beta version, so it does not allow commercial use of the generated images.
Enhancing Customer Experience with AI-powered Chatbots

Chatbots have become increasingly popular to provide instant customer support and enhance the overall customer experience. AI-powered chatbots like Chatfuel can understand natural language and engage in meaningful conversations with customers while analyzing positive and negative feedback. These chatbots can answer frequently asked questions, provide product recommendations, and even assist in completing transactions.
Most of the biggest social media platforms have chatbots integrated into their messengers: Facebook Messenger, Instagram Direct, Twitter, and WhatsApp - these apps allow you and your business to use chatbots and keep your response times short.
By leveraging AI chatbots, marketers can provide round-the-clock support and improve customer satisfaction. Here are a few other examples worth checking out: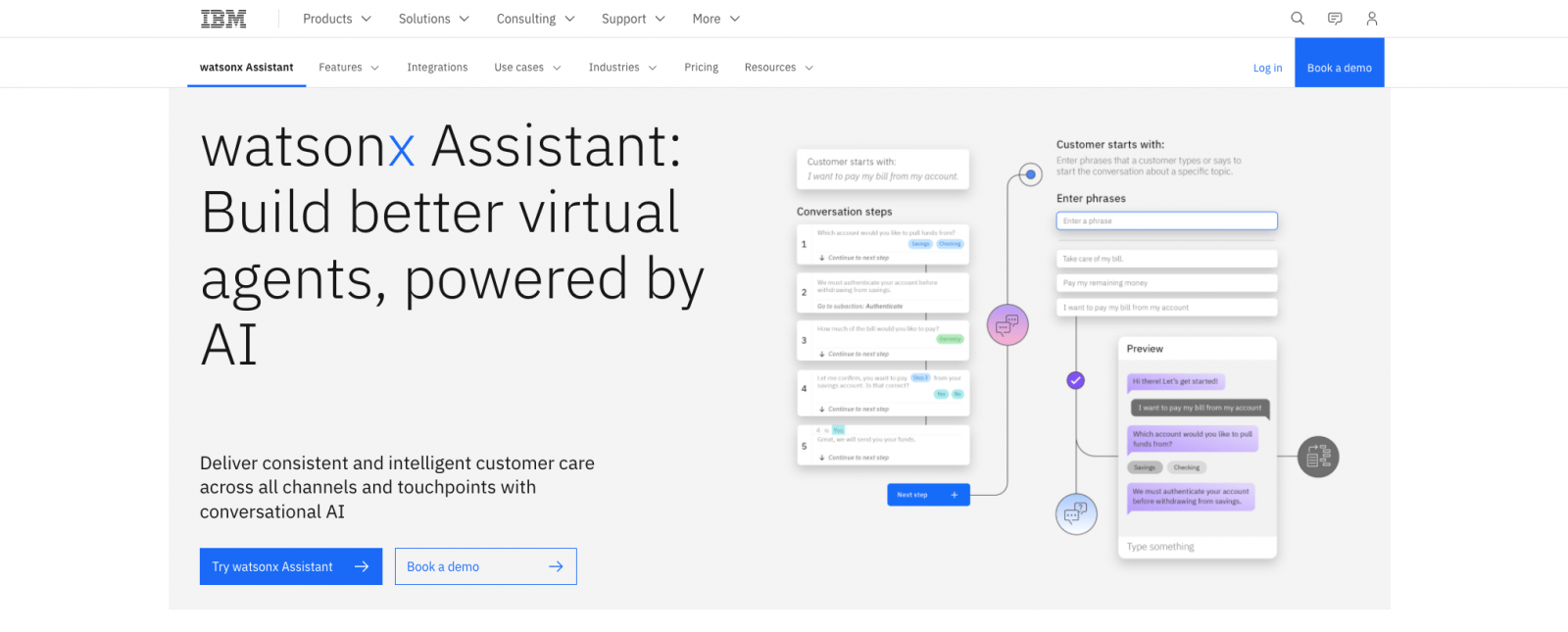 IBM Watson Assistant is an AI marketing tool that operates as an AI-infused chatbot that is pivotal for streamlining customer service, bolstering support functions, and optimizing various business workflows. Its core function involves:
Adeptly addressing customer inquiries.

Offering insightful product recommendations.

Efficiently overseeing pivotal tasks such as order processing and the seamless onboarding of new customers.
This AI-powered chatbot is a testament to how advanced technology can reshape and elevate how businesses interact with their clientele.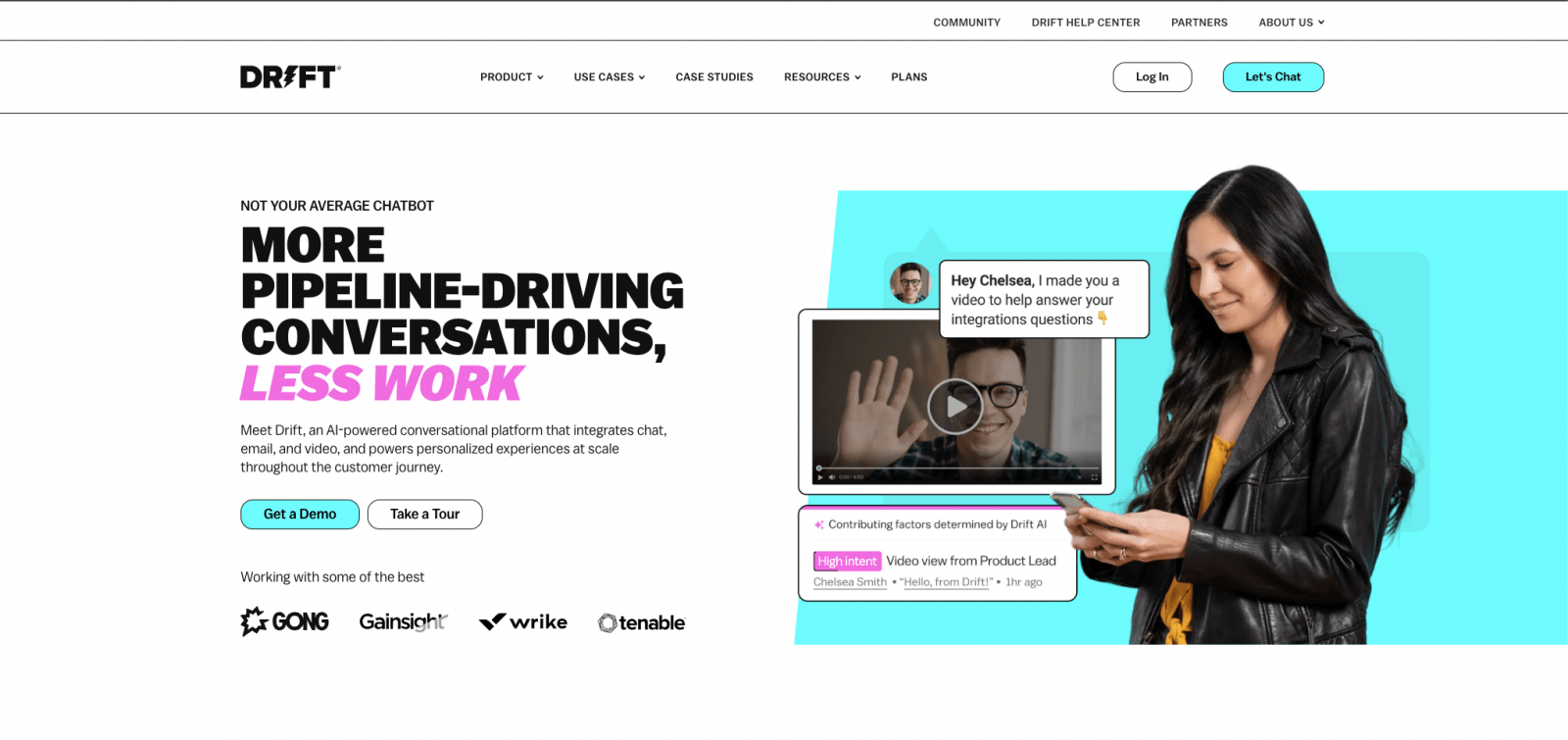 Drift is a great AI marketing tool that has harnessed the power of machine learning to teach its systems how to engage with human inquiries effectively, seamlessly incorporating this capability into its chatbot interface. This approach ensures that even if a user's question doesn't align with the predefined path, they will still receive a response or be promptly directed to a human agent for assistance.
The remarkable aspect of this AI marketing tool is that its enhancements can be tailored to offer VIP treatment to important accounts or alleviate support teams by addressing straightforward queries, allowing them to focus on more complex tasks.
Integrating AI into Drift's chatbot exemplifies its commitment to enhancing customer experiences and optimizing support operations.
Implementing AI in Social Media Marketing
Social media marketing is a powerful channel for reaching and engaging with customers. AI-powered social media marketing tools like Hootsuite, Jasper AI, and Sprout Social can automate posting schedules, analyze social media data, and suggest content ideas. These tools leverage AI algorithms to identify trending topics, monitor brand mentions, and engage with followers, enabling marketers to optimize their social media strategies and drive engagement. Let's take a closer look at what they do:

Our top AI marketing tool that we always use is Hootsuite AI: Your arsenal of AI-driven utilities, ready to supercharge your social game. Picture this: crafting posts, videos, images – all powered by AI. It's not just about content; it's about finding the best hashtags and posting times. And here's the kicker: Hootsuite's Instagram caption generator? Yep, it's AI-powered, too, backed by the AI chatbot ChatGPT. This means it can deliver responses that feel almost human, thanks to its exposure to countless internet texts.
But that's not all. OwlyWriter AI is another nifty tool that is your instant content muse, dishing out tweets, social captions, and content concepts in a snap.
So, whether you're cooking up content, sparking engagement, or just outsmarting the algorithm, Hootsuite AI is your ace in the hole.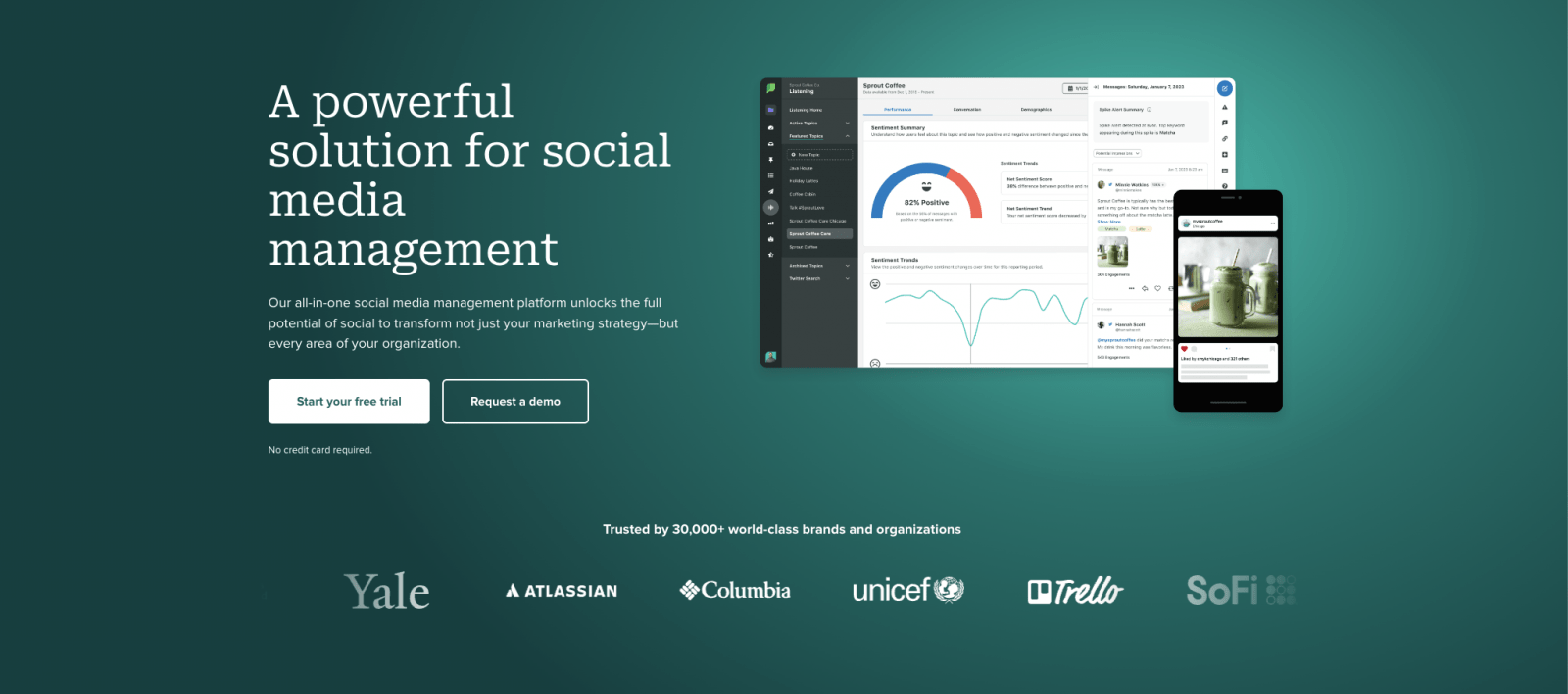 Your go-to toolkit for turbocharged tasks. Think automating publishing, listening, analytics, and customer care, freeing marketing teams to handle those unique decisions only humans can make. Thanks to Sprout's sentiment analysis, textual prowess, and OpenAI integration, manual tasks are history – giving you the space to tackle high-impact work. Their in-house AI taps into over a decade of social data, delivering insights and spot-on recommendations.

Jasper.ai is an ideal marketing tool for crafting content and sparking creativity. How it works: Jasper.ai is your writing wingman, tackling nearly everything you'd want from a solid writing assistant—except fetching coffee.
Its user-friendly interface makes it your go-to for brainstorming, creating first drafts, and polishing final social media posts. Their templates span social media, PPC, blogging, and beyond. Sure, perfecting your prompts might take some trial and error, but Jasper.ai is your secret weapon against the dreaded blank page.
Challenges in Adopting AI in Marketing
Artificial intelligence (AI) is a powerful technology that can help marketers achieve better results and optimize their campaigns. However, AI tools are not a magic solution that can be easily integrated into any digital marketing strategy. You need to be aware of some challenges and barriers to fully leverage the benefits of AI for your marketing goals.
Lack of High-Quality Data

One of the biggest hurdles marketers face is the lack of quality and accessible data. AI algorithms rely heavily on data to provide accurate predictions and insights. However, data that needs to be completed, updated, or biased can lead to less effective marketing strategies.
Therefore, marketers must prioritize data quality and relevance when feeding data into AI systems. Data quality refers to the data's accuracy, completeness, consistency, and timeliness. AI tools may only make the right decisions or recommendations if data is accurate, complete, consistent, and updated. For instance, the AI system may suggest irrelevant products or services if the data does not reflect customer preferences or behaviors. This may result in lower customer satisfaction and loyalty.
In addition to data quality, data availability is equally important. Data that is not accessible or usable can limit the capabilities and performance of AI tools. For instance, if data is stored in different formats or locations, the AI system may not access or integrate it easily. This may lead to slower data processing or analysis.
How Data Bias Can Affect AI Outcomes and Customer Experiences
Last but not least is data bias. Data that is biased can generate outcomes that are discriminatory or unfair. For instance, if the data does not include enough samples or features of a particular group, the AI algorithm may not recognize or understand them properly. This may result in less accurate or lower-quality outcomes.
Marketers must implement the best data quality and availability practices to tackle these challenges. This includes collecting data from reliable and diverse sources, regularly cleaning and validating data, standardizing and integrating data across platforms and systems, updating and enriching data with new information, ensuring data security and privacy, and auditing and monitoring data for bias and errors.
By prioritizing data quality and accessibility, marketers can leverage AI to create more effective and personalized marketing strategies that deliver better results and customer experiences.

Marketers need help adopting AI due to the need for more qualified talent. While AI tools can automate many tasks, they require human input and guidance to yield meaningful results. Marketers need technical, analytical, and creative abilities and a strategic mindset to use AI tools effectively and apply their insights.
However, recruiting and retaining such skilled talent is challenging. According to a recent LinkedIn report, the demand for AI skills has grown by 71% in the past year, while the talent supply has remained unchanged. This creates a skills gap that impedes AI adoption in marketing. Additionally, the rapid development of AI technology necessitates that marketers continuously update their knowledge and skills to remain up-to-date with the latest trends and best practices.
Therefore, marketers must invest in training and education programs to provide themselves and their teams with AI skills. They must also cultivate a culture of learning and experimentation, where they can test and learn from different AI tools and approaches. By doing so, they can take full advantage of AI to enhance their marketing performance and results.
Striking a Balance in AI-Driven Marketing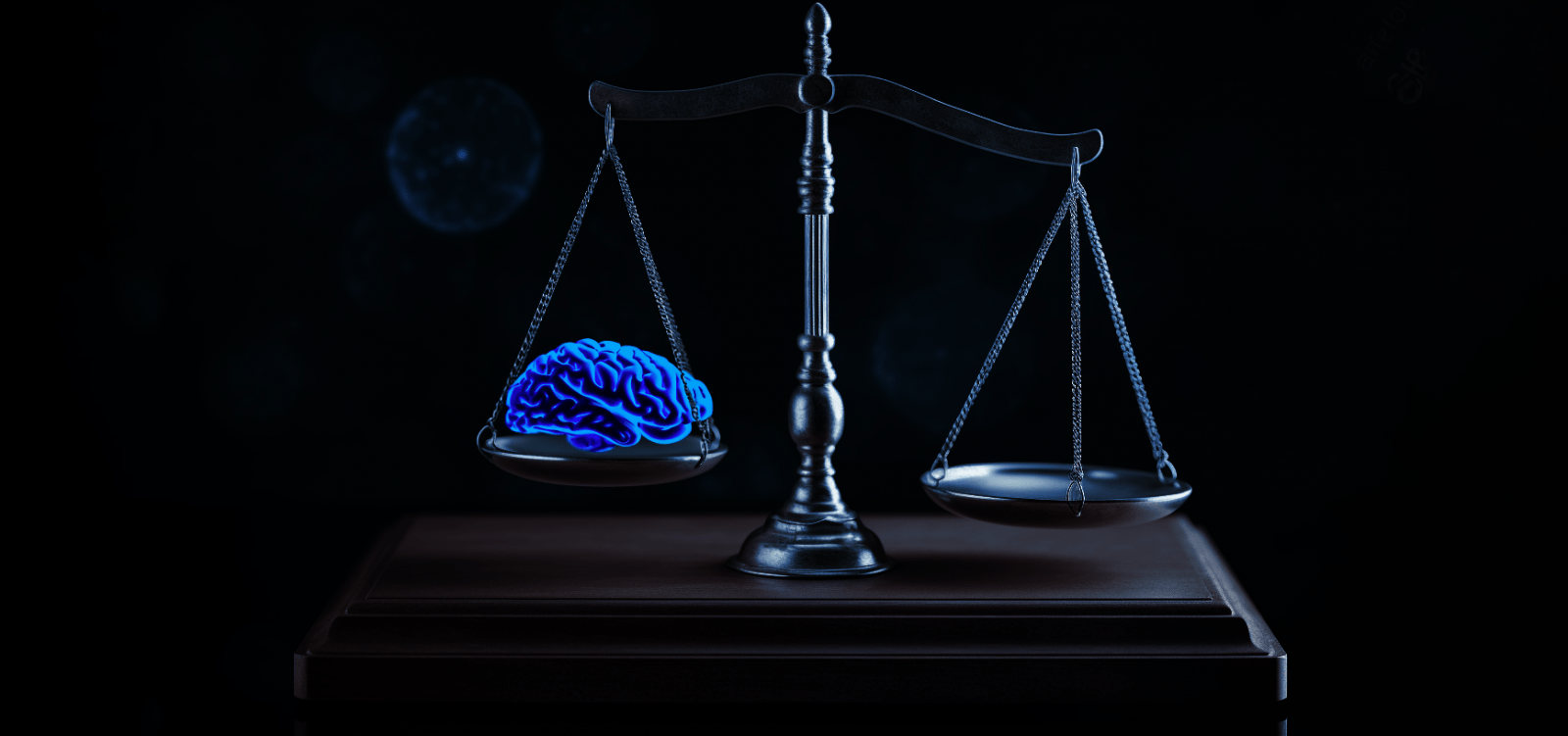 Furthermore, any AI tool also has ethical dilemmas that must be addressed. Marketers must ensure that any AI marketing tool they use for their marketing campaigns does not violate customer privacy or manipulate their behavior. Building trust with customers, transparency, and accountability are essential in maintaining ethical AI practices.
Marketers must inform their customers when interacting with an AI system, like a chatbot or voice assistant, and respect their preferences and consent when collecting and using their data. Using AI to create deceptive or misleading content, such as deepfakes or fake reviews, should be avoided.
By adhering to these guidelines, marketers can use AI responsibly and effectively. As long as they use it with care and respect for their customers, AI can be a powerful tool in marketing.
Future Trends and Possibilities of AI in Marketing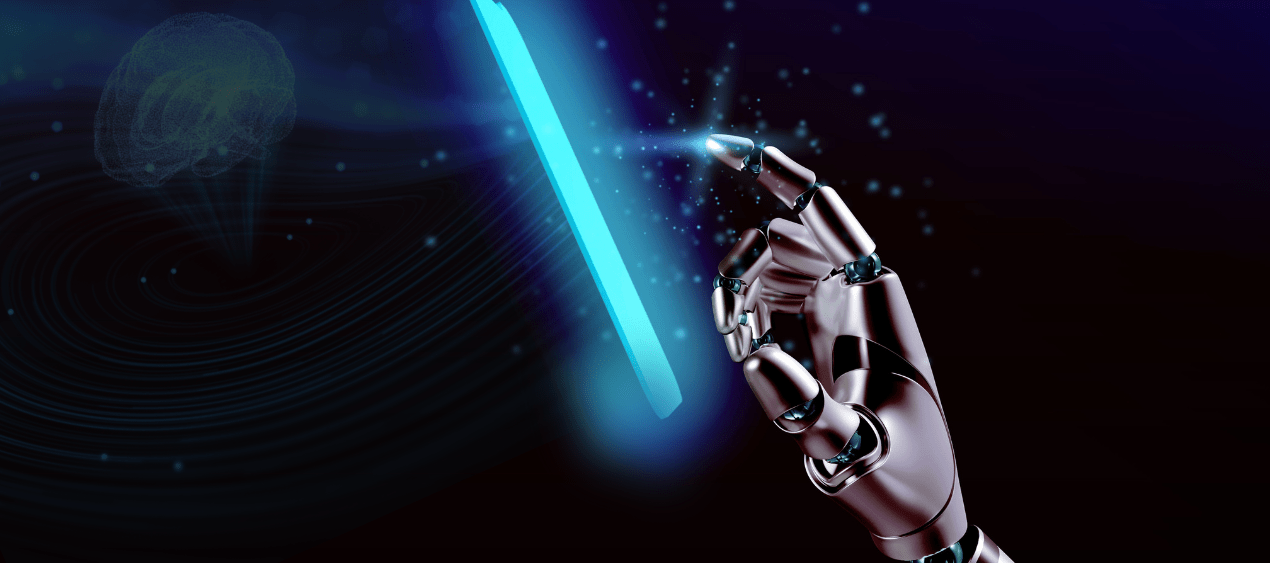 The future of AI marketing is poised for remarkable innovation and growth. As technology advances, AI's sophistication will soar, enabling the delivery of exceptionally personalized and targeted customer experiences. This evolution holds the key to shaping the next generation of marketing campaigns.
Here are some exciting trends and possibilities that the future holds for AI marketing: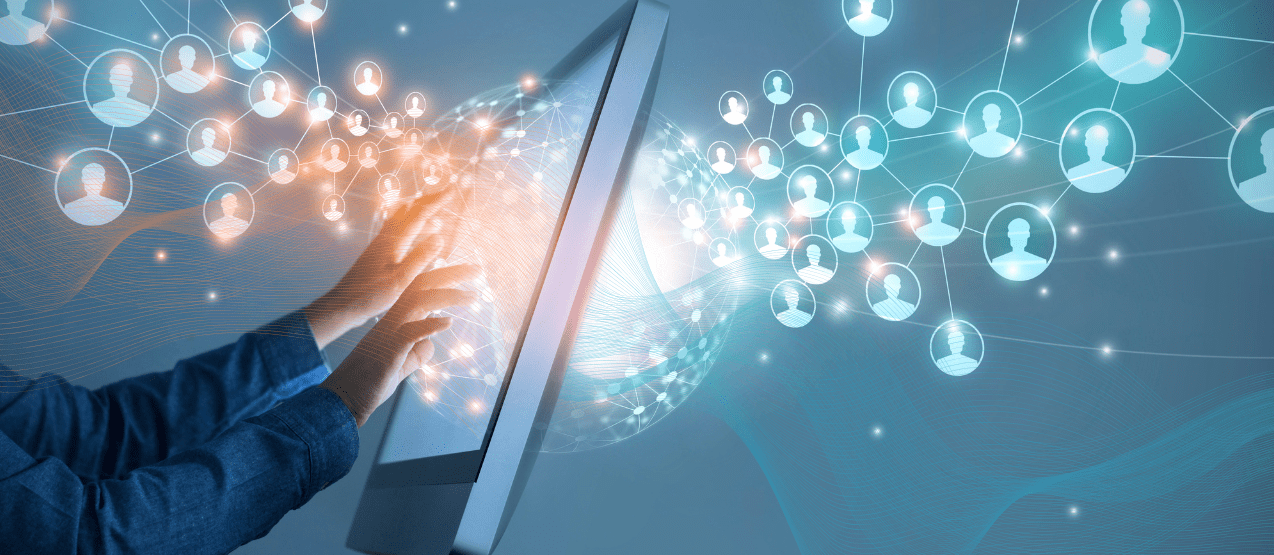 AI algorithms are emerging as a potent force and an invaluable marketing tool in modern marketing. Machine learning possesses the remarkable ability to analyze individual customer preferences and behaviors in real-time. This empowers marketers to deliver hyper-personalized experiences across various touchpoints, enhancing engagement and brand loyalty.
AI's integration into marketing tools signals a new era of data-driven strategies, where every interaction becomes an opportunity to create a meaningful connection without needing exceptional customer service skills.
Voice Search Optimization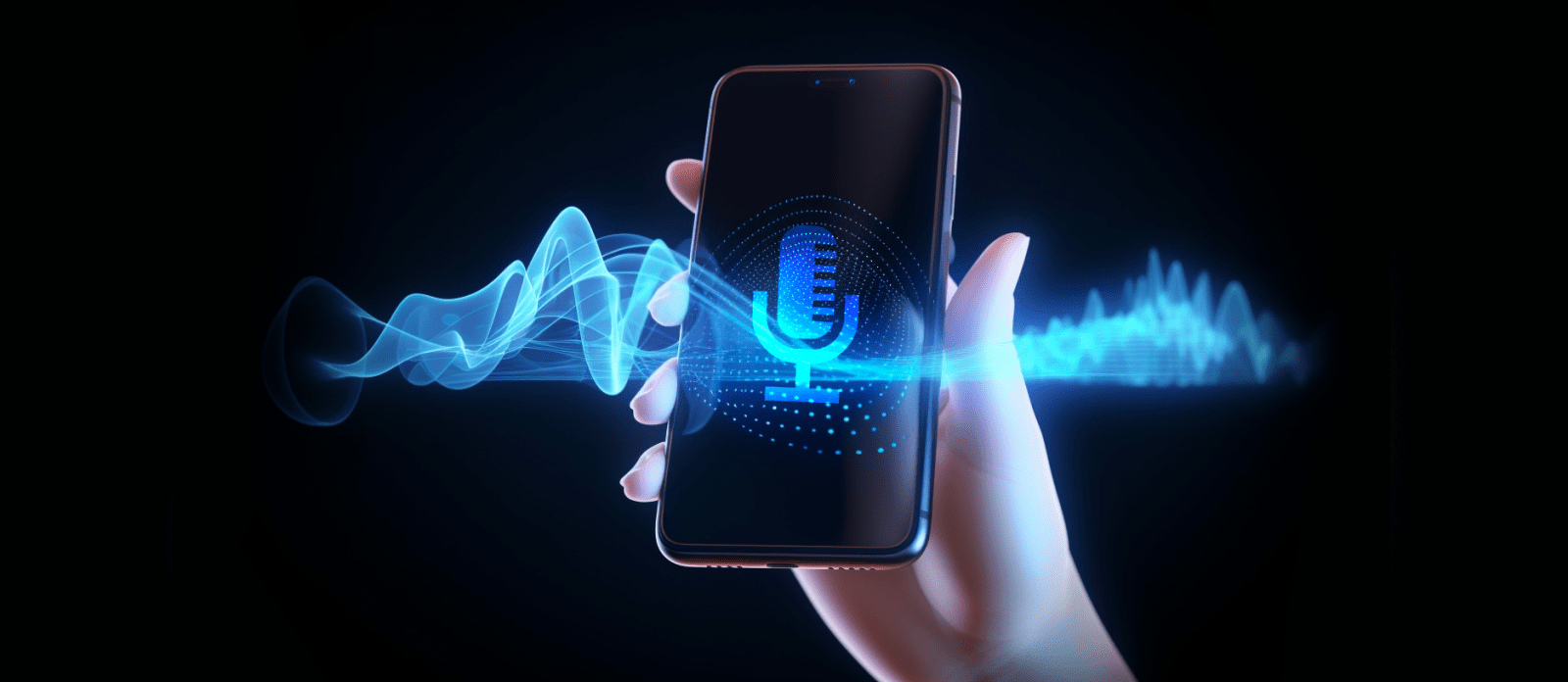 The increased use of voice assistants, like Amazon Alexa and Google Assistant, has significantly changed the marketing landscape. This has led to a need for businesses to rethink their strategies when it comes to voice search. Artificial intelligence (AI) algorithms will play a vital role for search engines in understanding and responding to the complexities of voice queries.
Nowadays, businesses can leverage AI to optimize their marketing efforts. Machine learning algorithms will analyze large datasets, and through learning and adaptation, they will comprehend spoken language and intent. This will enable brands to understand user inquiries better and provide responses tailored to the user's context.
The impact of this technology is enormous. Brands that effectively integrate AI-driven voice search optimization can gain a competitive advantage in this auditory realm. They can tailor their content strategy to suit conversational patterns, localize responses, and predict user preferences based on past interactions.
Moreover, artificial intelligence in voice search engine optimization will continuously refine its abilities as AI technology advances. This will result in a more profound understanding of context and intent, benefiting businesses. They can anticipate and meet user needs with unprecedented accuracy, creating personalized and impactful experiences.
In conclusion, combining voice assistants and AI algorithms driven by machine learning requires businesses to rethink their marketing tactics. By utilizing these technologies to their full potential, companies can be at the forefront of voice search interactions, building stronger connections with their audience.
Ai-Powered Content Creation Process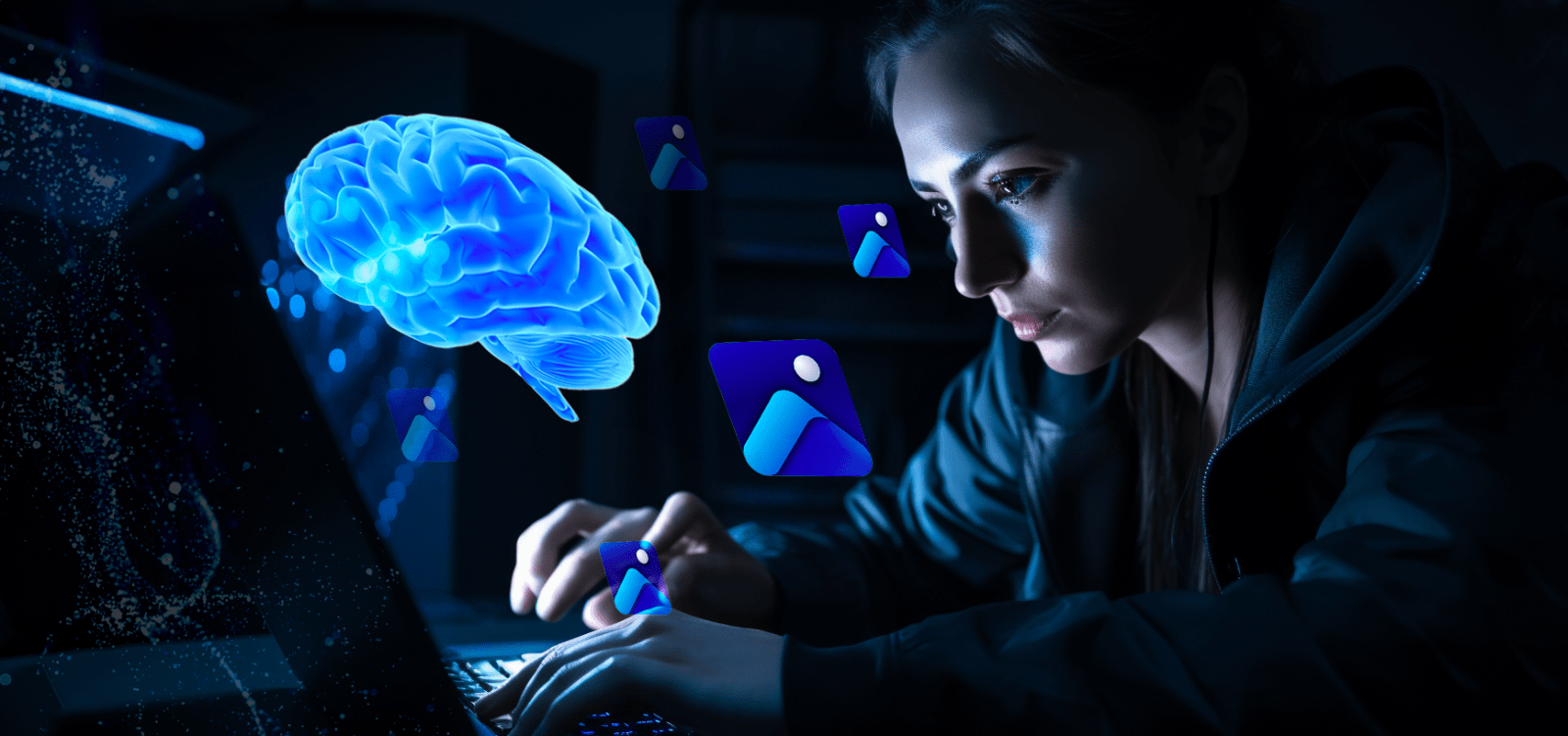 The world of AI marketing is experiencing a revolution that will transform content strategy creation.AI algorithms working alongside content creators make it possible to create highly engaging and relevant content for different social media platforms on a scale never seen before.
With the help of AI-powered marketing tools, content creation is becoming more intuitive and data-driven. AI algorithms delve into vast amounts of customer preferences, emerging trends, and market dynamics to generate content that captures attention and resonates with the target audience. This technology extends even to landing pages, where AI-driven insights enable the creation of pages that cater specifically to the user's expectations and needs.
The impact on marketing strategy and content creation is enormous. Marketers can use AI to create content efficiently and personalize it much faster while maintaining brand voice. By integrating AI into content strategy, marketing teams save time and resources and ensure that every piece of content aligns seamlessly with the brand voice and audience preferences.
Influencer marketing has also changed as AI writing tools help bloggers with video scripts and written content, and editing tools offer features like background removal and faster video creation processes.
AI technology will continually improve as content marketing tools learn from ongoing interactions and user responses to refine their understanding of what makes content compelling. This iterative learning process ensures that the content produced becomes progressively more effective in capturing and retaining the audience's interest.
In summary, integrating any good artificial intelligence marketing tool into your workflow makes you more efficient without burning out. By embracing AI's potential, marketers can create content that bridges the gap between audience expectations and brand objectives, resulting in a more engaging, personalized, and impactful user experience.
Enhanced Customer Service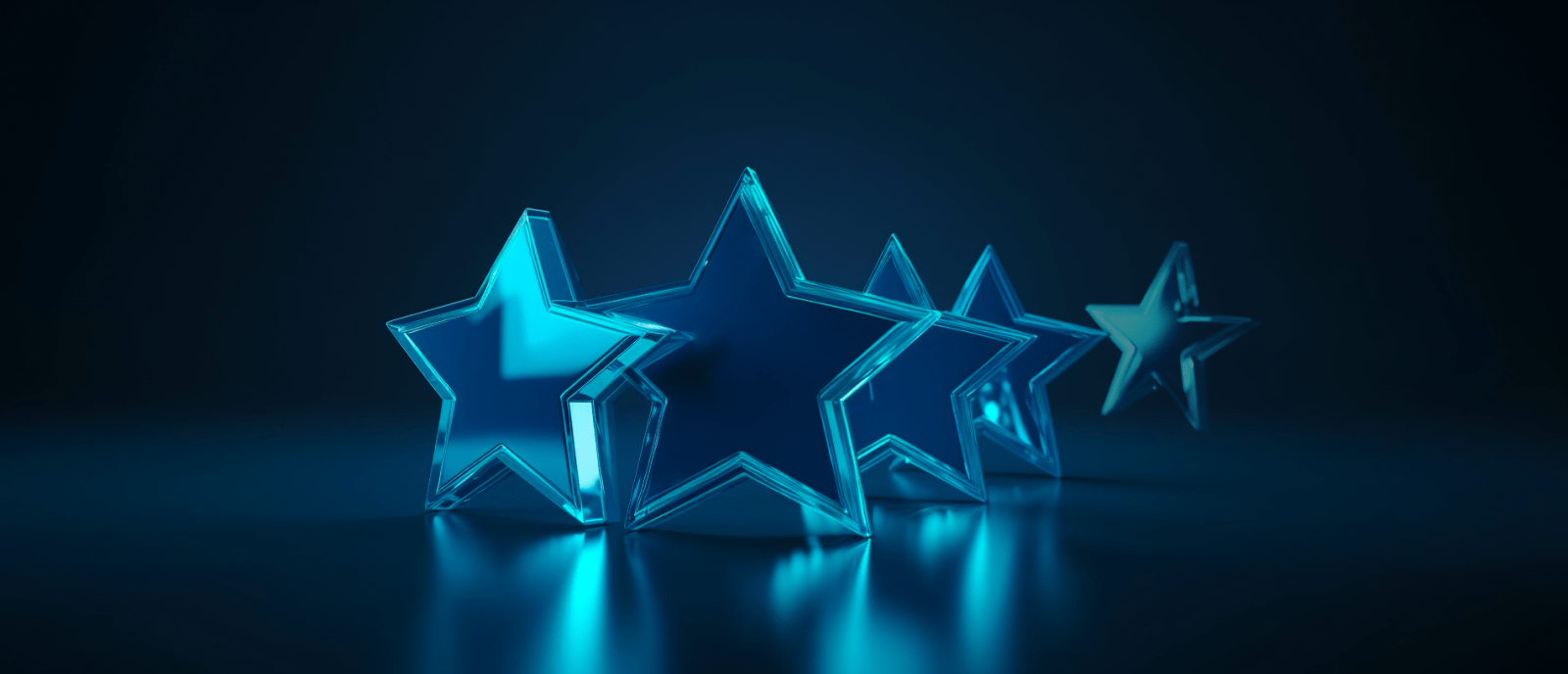 The future of customer service will be shaped by AI-powered chatbots and virtual assistants that provide personalized support through natural language understanding. These intelligent agents can answer simple and complex queries and effectively resolve customer issues. Businesses have been using virtual assistants for quite some time, starting with healthcare and ending with e-commerce platforms.
Not only can you integrate chatbots into your website, but you should also remember about social media platforms - Facebook Messenger, Instagram Direct, Twitter, and WhatsApp - these apps allow you and your business to use chatbots and keep your response times short.
The benefits of using AI-powered chatbots and virtual assistants for customer service include:
Reducing costs and increasing efficiency: By automating repetitive and routine tasks, chatbots and virtual assistants can decrease the workload of human agents. They can also provide faster and more accurate responses, increasing customer satisfaction and loyalty.
Enhancing personalization and engagement: Chatbots and virtual assistants can analyze customer data, interactions, and preferences using natural language processing and machine learning. They can also generate human-like and empathetic responses, increasing customer engagement and trust.
Providing 24/7 service and accessibility: By being available anytime and anywhere, chatbots and virtual assistants can offer round-the-clock service and accessibility for customers. They can also support multiple languages and channels, reaching a broader and more diverse audience.
AI has emerged as a game-changer in the marketing industry, empowering marketers with powerful tools to drive business growth and deliver personalized customer experiences. By leveraging AI marketing tools, marketers can analyze data, automate processes, and enhance customer engagement. However, adopting AI in marketing also comes with challenges, such as data quality and ethical considerations.
As technology advances, AI marketing tools hold immense possibilities for innovation and growth. By staying up-to-date with the latest AI marketing tools and trends, marketers can unleash the full potential of AI and stay ahead in the competitive landscape.
Contenteam is ready
to write for your company!
Contact us in any way convenient for you: