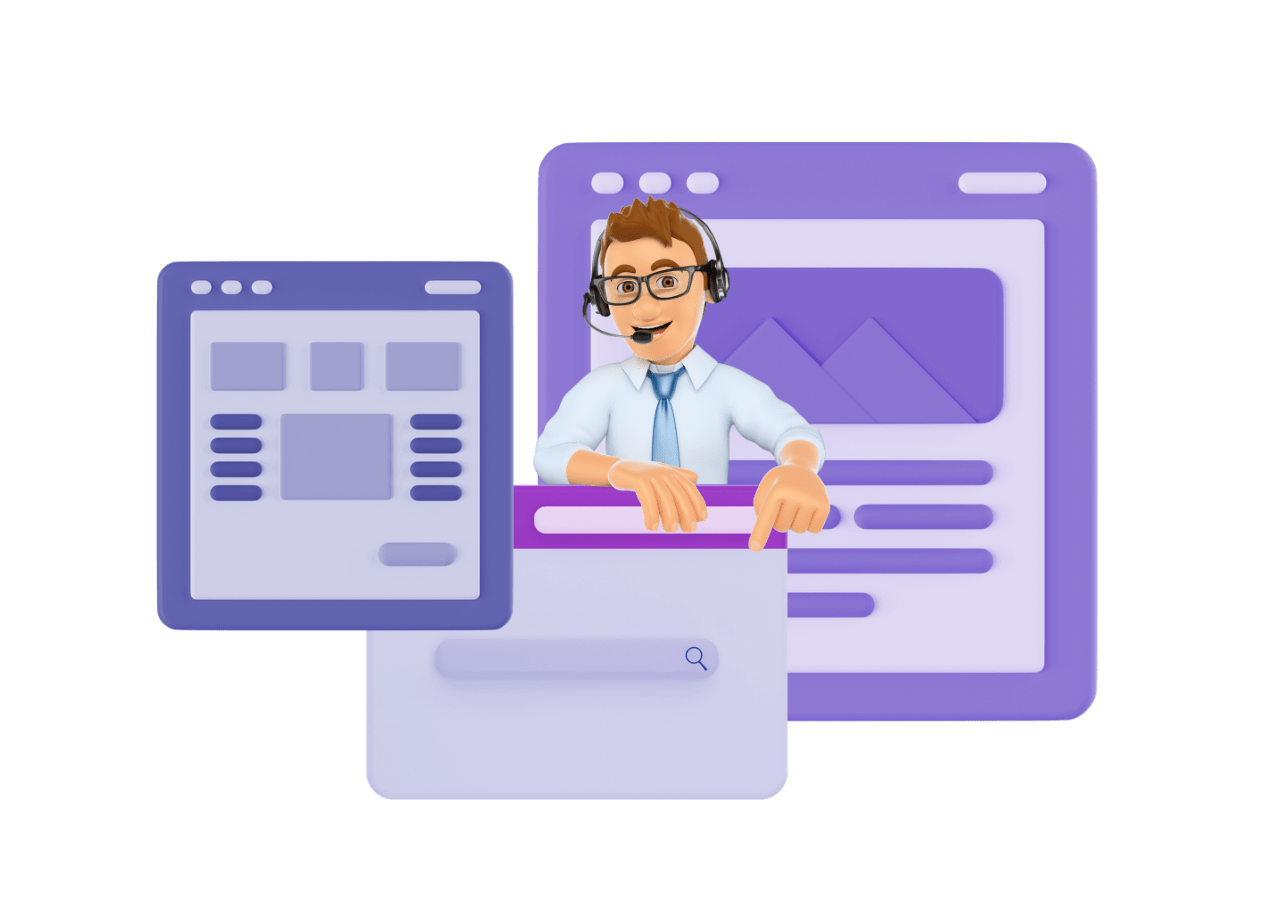 Unleashing the Full B2B Software Website's Potential with Top-Notch SEO-Optimized Product Pages, Blogs, and Social Media Content
How Contenteam organized diverse content production and offered landing page solutions for Selmo, a B2B SaaS product.
A South African call center software provider.
Since the client has a wide scope of activities, we had several tasks for this project: 
Challenge
In-depth product knowledge
Solution
As one of the major requirements was a complete understanding of how the product worked, regular copywriting research was not enough. Instead, our writers were given access to the client's software. That was a crucial step toward recreating the customer experience and reflecting it in highly convertible content. At the same time, regular meetings with the client allowed us to bring this content project to perfection.
Challenge
The MVP stage of the project
Solution
When we first started working together, the client's project was at the MVP stage, without a clear product positioning, brand editorial policy, or strict  content guidelines.  We started with deep market research to form a content marketing concept. Our findings were also helpful in building a highly effective marketing strategy for the product.
Challenge
No landing page drafts
Solution
Relying on keywords provided by the client, we created content for the landing pages. To visualize our content concept, we used the Figma app. There, we designed basic drafts of landing pages with text blocks. This approach sped up the whole process and saved a considerable amount of time for the client's project designer.
Challenge
Creation of different types of content in a short period of time
Solution
To solve the problem of content diversity, we decided to involve a major part of our team. This included IT experts, SEO writers, researchers, content marketers, and designers. As a result, we had all types of required content ready for publication within a specified timeframe.
"This task was challenging for me as a project manager. I became more mature professionally through having so many responsibilities under my control. Everything from SEO, SMM, and design to content marketing and IT expertise required my attention and seamless teamwork. There were no ready solutions, and we had to improvise, relying on our skills and knowledge. It's just awesome that Selmo is our client! I feel proud that our content insights increased their website traffic and software sales. Such a result speaks louder about our teamwork than anything else."
"We officially fell in love with Contenteam's writing! The quality of the texts exceeded all of our expectations. Amazing, guys!"
Want to start your project with product landing pages?
Contact us, and our project manager will respond ASAP!