In the context of ever-increasing competition in the IT market, companies go to great lengths to attract leads and, more importantly, convert them into customers. Many choose the long-term strategy, focusing on content marketing. However, some don't know how to get the most out of it.
A corporate website is the storefront of the company and a powerful tool for a variety of purposes, allowing you to inform readers about your services and products.
These days, it's important to offer your own corporate media directly on the site – an expert blog led by the company's specialists. According to TechJury, it can increase website traffic by 434%. Moreover, a blog helps establish targeted lead generation, which brings you closer to the target audience and optimizes the marketing budget.
What Should You Blog About?
To start a corporate blog, you only need a few hours' worth of a web developer's work. Filling your blog with high-quality, useful content that highlights all the benefits of your business is much more difficult. 
How do you figure out what topics to cover and what types of content to include in your blog content strategy? What kinds of articles do well in IT? 
Below are seven best blog content ideas that you should definitely explore.
1. Case Studies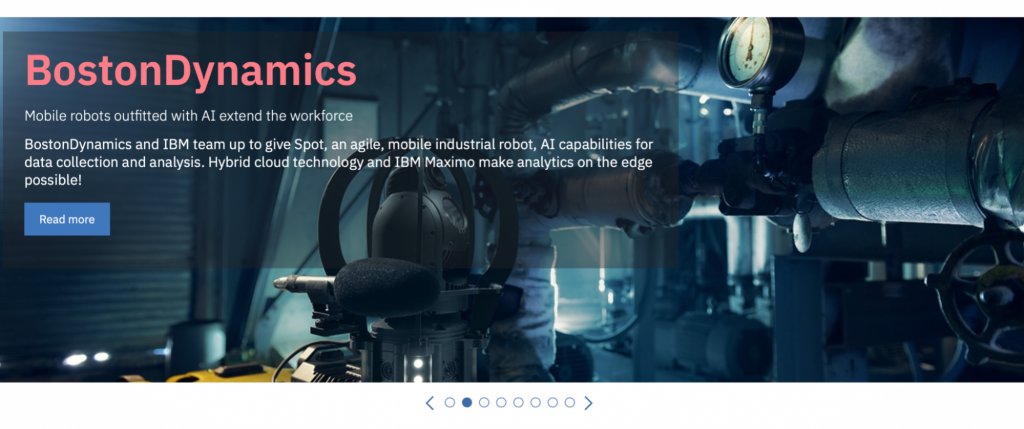 The main premise is: prospects are looking for a partner with a proven track record. If they are blind firing, i.e., googling IT companies, having no explicit recommendations from friends, it makes sense that they want to have proof of the company's competence.
Case studies give you a perfect opportunity to showcase your expertise in real-life scenarios. Talk about how you solved a difficult problem, overcame all obstacles and fully met the client's needs. This way, you'll transform the blog into selling content.
Three principles for success:
As many details as possible (within reason)

Only true information about the project (recommendation: don't be afraid to talk about failures during the project, turn them into stories about dealing with defeat, and make the case study truly valuable for the reader)

Real client testimonials (preferably, in video format).
2. Success Stories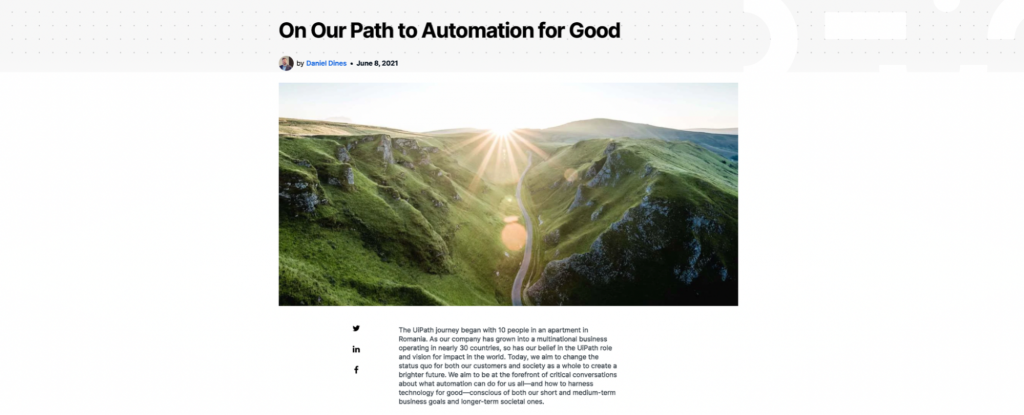 Authenticity and mutual understanding are more relevant than ever. These terms used to describe only B2C companies, but today, many B2B projects are based on the same principles: customers avoid working with companies that don't share their values.
That is why a few articles about the history and growth of the company will come in handy. You can even publish them as guest posts first on popular sites and get more eyes on your story. Additionally, it's worth going beyond the Meet the Team page and use the blog content service in other ways – e.g., in the interview format with the founders and key team members.
Three principles for success:
Focusing on what makes the brand unique

Personal stories

Sharing values and mission
3. Niche Articles With a Clear Agenda

A tech blog that only covers general topics won't make it easy to reach the top of the SERPs (Search Engine Results Pages = organic search results). On the other hand, narrow topics that focus on specific pain points of potential customers can actually bring leads to your site.
How do you implement this? Single out several most promising niches that your team can provide deep expertise on, identify the needs of potential customers and hit the target. For example, you can publish a series of articles about, let's say, "Application of artificial intelligence in oil and gas industry," and then adapt the ads for these articles to your target audience on social media.
Three principles for success:
The narrower the niche, the more effective the content

 

Emphasis on solving a specific problem for a potential customer

Segmenting content for target audiences that are most cost-efficient
4. Industry News

If you have already grown the blog and attracted an impressive audience, you can turn it into a media outlet and present industry news. First, it will help you generate extra site traffic (a lot of it!). Secondly, you will cover your audience's need to get information about the latest events from third-party resources. This ultimately increases loyalty.
You can add the opinions of the company's experts to make the blog content more diverse. But writing long articles isn't worth it: key events with concise but illuminating comments work much better.
Three principles for success:
Writing and publishing content fast

Including only verified facts from reliable sources

No filler text
5. Press Releases

Continuing the topic of news and personal stories, sharing your own achievements is always a good idea for writing blog content. Press releases – short news excerpts – are typically published on third-party platforms like PRNewsWire. This helps a business reach a much wider audience.
After publication, you can also post a note on the company blog. This way, your customers and potential customers will understand that they are dealing with a successful partner.
Three principles for success:
Informational value;

Focus on customer benefit;

Time efficiency.
6. Dynamic Presentations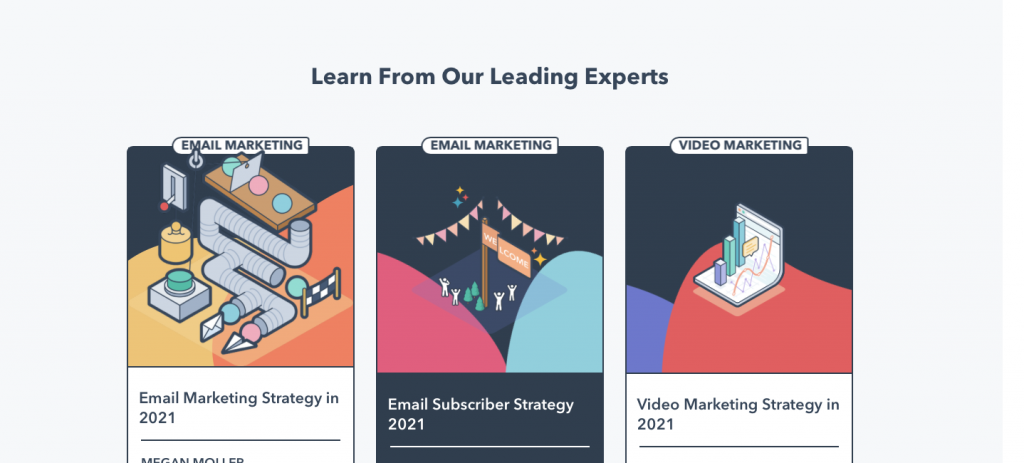 Interactivity has become the go-to practice for increasing user engagement. Therefore, it is used whenever the content fails to grab attention, anywhere from marketing to online education. Brands often include dynamic presentations in informational blog material to highlight the company's achievements or educate the audience on a new product.
This approach works best for B2C companies with in-house development that targets the mainstream user. A presentation can be a better solution than a long article if you want to quickly and clearly communicate your team's innovative solutions to B2B clients.
Three principles for success:
Key facts and figures

Animation that doesn't distract from the content

 

Adequate number of slides
7. White Papers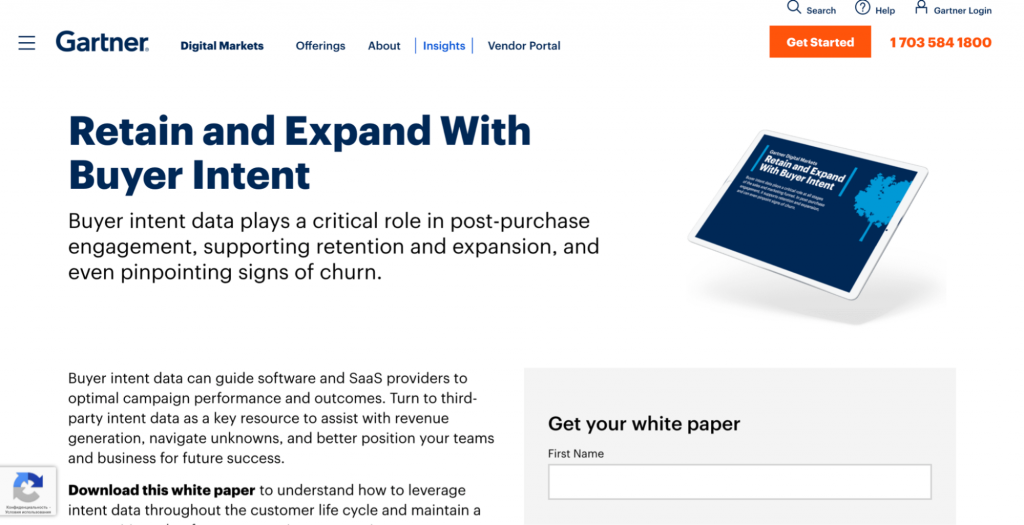 White papers, a popular content format, are in-depth reports or guides about a product and service and relevant issues. The goal is to cover a certain topic without promotion and show potential clients how a certain solution can be useful to them. It's not structured as a regular article but as a full-on PDF book – this format won't fit into a blog.
You can take inspiration from Gartner or Deloitte – provide a short extract from the report and add a form to download the file next to it. Of course, you don't need to ask for anything in return. But it is better to exchange the guide for an e-mail or phone, thus adding users that are interested to your sales funnel.
Three principles for success:
Captivating announcement

Succinct summary

A form for contact info (e-mail or phone number)
In Conclusion
Does an IT company need a blog? Definitely! How to create blog content, and what should you write about? Anything that highlights your expertise – from personal success stories and achievements to professional advice and reviews. The main thing is to present the information in a way that focuses on potential customers' pains and problems that your team can solve. This approach will help you optimize and simplify the process of converting readers to leads and leads to customers!
Are you looking for an editorial team to provide blog content services? You've come to the right place – contact us here, and our project manager will reach back within 15 minutes. From that point on, our team of writers, editors, and experts will quickly start working on your project!
FAQ
How to write a good blog for business?
Use the language and communication techniques that your target audience understands. To make the content as suitable for different readers as possible, divide your audience into several segments. For example, if your product is a mobile game app, write one article with beginners in mind, another one – for gamers with experience, and the third one – for those who never play any games. The list can go on.
Our next piece of advice is to provide useful content for free and in good faith without going too far with brand advertising. Also, try to involve more clients in the content your write and share reviews on your product or service with a link to the person's profile, they will appreciate it. 
How how to make blog content useful?
Keep track of everything going on in your business niche and relevant areas (including new research and solutions). Avoid covering the same topics from the same perspective as everyone else. If you work with the best blog content writers and experts, you can share exclusive takes and think pieces that no one else has. This is what we practice at Contenteam. 
Enrich your text with verified data and statistics that you pulled from your project, show your company's case studies, and explain how your product/service can help customers. Overall, share everything your target customers will find interesting and always look at key metrics for content you already posted – this will help you monitor growth.
How to establish a blog content plan?
Start by defining key areas: who you're writing for, what problems you're going to solve, and what aspects of your product/ service you want to highlight. Then, conduct market and keyword research and brainstorm ideas. Of course, there are many steps involved in creating the writing, editing, and publishing plan – this is just a general outline. 
Where to post blog content?
Your own website isn't the only outlet available to you. You can amplify your blog as well as your brand by posting on Medium, Reddit, LinkedIn, personal page on Facebook and a company Facebook page, Quora, and Flipboard. Figure out what websites your target audience visits the most and reach out to the owners.
What is evergreen blog content?
Everegreen content stays relevant and brings value to readers over a long period of time. If you buy blog content, you definitely want some of it to have an indefinite expiration date. For example:
How-to guides (how to create an effective employee cybersecurity training program)

Beginner's guides (introduction to insider attacks and how to prevent them)

Definitions (what is a data breach?)

Lists & checklists (10 questions to ask your IT security provider)

Best practices (why your business needs remote monitoring and management)