If you've been keeping an eye on our blog, you might have read our guides to writing white papers, crypto content, case studies, and more. But today, I'm going to focus on something even more important: quality copywriting for the web.
Well, perhaps "more important" isn't quite right. But it is certainly more high-stakes. Think of it this way: if your writers churn out 3 blog posts per week & you have dozens for readers to browse through, one dud isn't that big of a deal. But the copy on your site pages remains constant: a crappy "About Us" page or a poorly formatted "Services" page is going to turn off prospective clients.
If you only work with professional copywriters for one type of content, it should be your website pages; this is NOT an area to skimp on!  (This is where I plug our website copywriting agency — just hear me out before moving on to the good stuff 😉)
While Contenteam is known for creating industry-leading IT white papers and case studies, we also have specialists solely focused on copywriting website content. We know how to create content that gets results while simultaneously incorporating SEO in a natural way. So, your website will appeal to potential customers and search engines alike.
If you're interested in revamping your website's copy, go ahead and shoot me a quick message! Don't worry; this article will be here when you get back…
All right, are you ready for a crash course in killer website copywriting? Let's get started!
First Things First: What Is Website Copy?
You have to crawl before you can walk — so before explaining my top tips for website copywriting, let's look at what web copy is and what qualities it needs to have.
Some people define web copy writing as any form of copy that shows up on a website, whether it's page content, a blog post, a case study, and so on. But I don't think you want to read a 20,000-word guide, so I'm focusing on the text included on the actual webpages — product pages, service pages, the About Us page, the Contact Us page, and so on.
These pages aim to keep your visitors engaged and move them through the sales process. But to do so, the writing needs to have several qualities:
It needs to catch their attention. Cookie-cutter web copywriting isn't going to cut it (pun intended). We're living in a digital era, so let's face it: no matter how specialized your niche is, you're up against a ton of competition. Your page copy needs to be interesting and unique to give you the best chance of standing out.
It needs to have a strong emotional appeal. Storytelling is your best friend here! Choose the right words, pull in the right examples, and you'll reel in clients, hook, line, and sinker.
It needs to be "you-focused." Copywriters are writing for the masses, but if they're skilled, their writing will seem like it's talking directly to the reader. Use words like "you" and "your" liberally. And then add even more. Go ahead and count how many times I've addressed you in this article (hint: it's a lot)!
It should sincerely describe the benefits of your service and apply them to pain points. Visitors don't want to hear, "our service is the best because it's received 5-star feedback and is used by millions of people worldwide." Don't get me wrong; that is great for establishing your authority, but you first need to make a connection between the product's benefits and the reader's needs. What are their pain points? How do you remedy that?
It should provide your unique selling proposition. You're the best in your niche, right? Now's the time to prove it. Statistics and testimonials are your best friend. Your USP should position yourself as an industry leader and an authority in your field.
It should close the deal and guide the reader to their next action. Craft a direct CTA and include an incentive for why the reader should become a customer. Is there a bonus gift? Do you typically have a waitlist, but you're taking clients? Mention it here! And don't forget to tell the reader how to take the next step! Do they need to fill out a form? Call you? Send an email? Tell them what they need to do.
Which Copywriters Do You Need for Website Writing?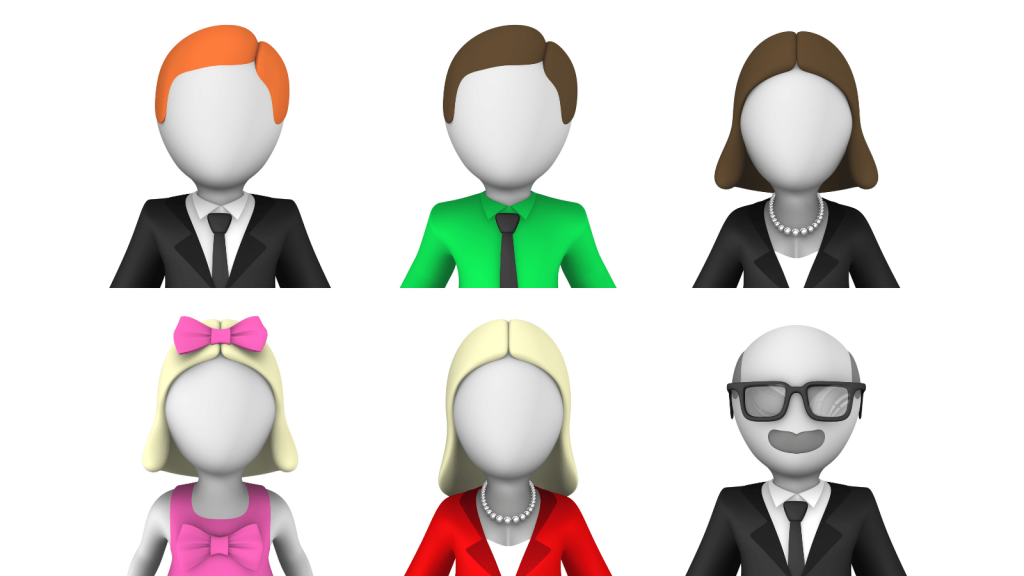 As evidenced above, writing copy for websites isn't for the faint of heart, and you can't hire just any run-of-the-mill writer. Just like you won't hire a roofer to fix your pipes, you wouldn't hire a technical writer to craft your landing page content. 
A lot of copywriters advertise themselves as jacks-of-all-trades, but we all have our own strengths and weaknesses. Working with a content agency like Contenteam makes it simpler because we work with dozens of writers with their own specializations. But if you're planning on hiring an in-house copywriter, you need to verify that they have the chops to create converting webpages. So, here's a checklist you can work through:
They are a native speaker of whichever language your target audience speaks.

They understand the difference between a product's features and benefits.

They understand the fundamentals of SEO and can naturally incorporate keywords.

They are specialized in your business segment — more on this soon.

They are familiar with the style guide you prefer (AP, Chicago, etc.), so stylistics are consistent.
When searching for a copywriter, you'll want to look for somebody who markets themselves as a "landing page copywriter" or a "marketing copywriter," as their skillset will be relevant to creating webpages.
Writing for Your Business Segment
In the previous section's checklist, I mentioned that your website content copywriter should be specialized in your business segment. But what does this entail? How does B2B writing differ from B2C? Let's quickly clear that up:
A B2B website copywriter creates business-to-business writing, while a B2C one focuses on business-to-consumer copy. You probably already knew that, but did you know that the copywriting style for each segment can be wildly different? These are the key areas that differ:
Depth of Content
| | |
| --- | --- |
| B2B | B2C |
| The purchasing decision can take a long time for a B2B audience, so the content needs to be really detailed and info-heavy. | A lighter tone works best here, and shorter content is best. A B2C audience makes decisions pretty quickly, so you don't want to bombard them with huge pages. You're marketing directly to humans, so address their needs, goals, and values as an individual. |
Number of Buyers
| | |
| --- | --- |
| B2B | B2C |
| Most likely, there will be several people in the decision-making chain, so make sure to emphasize how your service benefits the organization as a whole. | There might be hundreds or thousands of people reading your product page, but you're marketing to each one on an individual level, so get personal with it. |
Emotion vs. Logic
| | |
| --- | --- |
| B2B | B2C |
| While emotion and storytelling should be used in most forms of copy, your copywriters should use plenty of logic and straightforward evidence on the webpages. | This audience loves emotional appeal! The copywriter should strive to engage the audience through entertaining content. |
So, you might wonder — if Contenteam is a B2B website, why the heck do I have such an informal writing style? Well, this is an example of how writers in a content agency have their own strengths. Our web pages are written by somebody else, and they are very straightforward, logical, and address a business audience.
But when I write blog posts, I'm trying to demonstrate how we craft B2C copy! If I tried to create our website's landing pages, it wouldn't be as effective because that isn't my writing specialization.
This goes to show why working with just one or two website copywriters can get really tricky; it's best to work with an editorial team with diverse expertise.
How to Streamline Website Copy Creation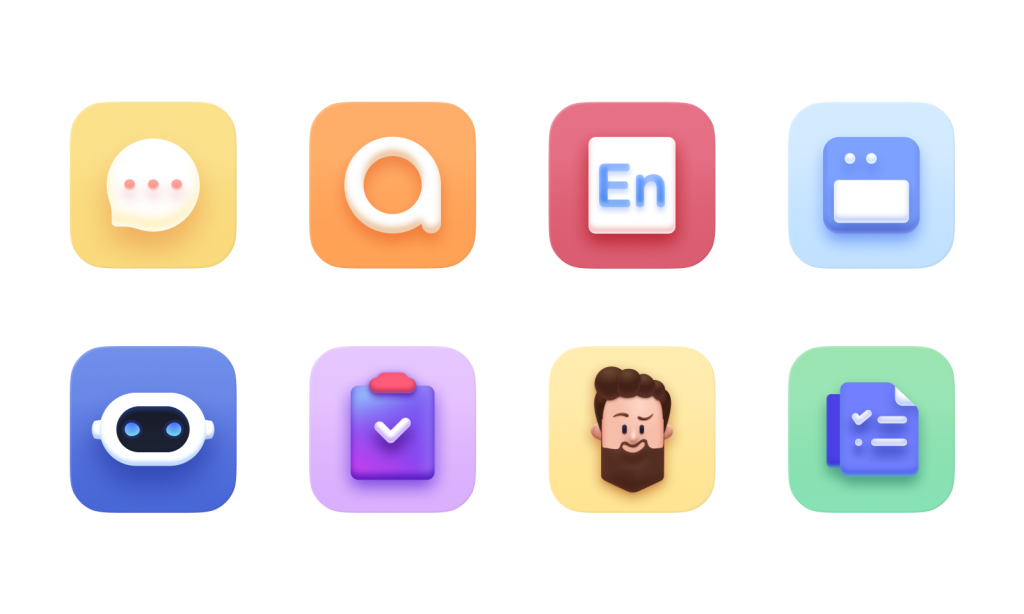 It's best to follow a set process for website copy creation; this way, your pages will be consistent, and it will be easier to train new copywriters. By creating a website copy template with relevant information, all of your freelance web copywriters will be able to create high-quality pages that align with your business goals and integrate well with the rest of your site. So, here's what you should do on your end:
Step 1: Choose your commercial pages. These pages are connected to revenue — for instance, your Homepage, Features page, Pricing page, and Plan Comparison page.

Step 2: Determine the elements that need to be on each page — headlines, sub-headlines, CTAs, benefits, features, title tags, meta descriptions, etc.

Step 3: Ensure that the copywriter thoroughly understands the service you provide and what your business goals are. It will help to provide information about your target audience, your style guide, tone preferences, and so on.

Step 4: Collect any materials that the copywriter will need. For instance, you could include your company's mission statement and links to competitors.

Step 5: Work with the website copywriter to create a basic outline or approve their outline.

Step 6: Review the copywriter's first draft of the webpage content and provide any revision requests.

Step 7: Check the final draft; ensure that it is free of grammar and spelling errors and that it is SEO-optimized.
Copywriting Considerations for 2022: How to Write Website Copy During a Pandemic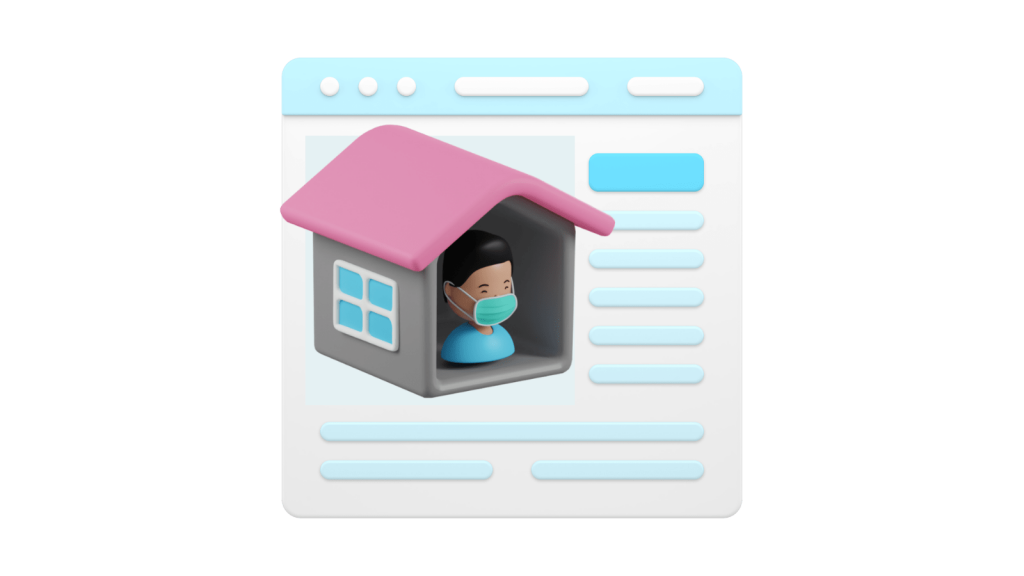 We're still in the throes of a global pandemic, as vaccination rates are lower than desired. Covid-19 has impacted virtually every industry, including, you guessed it, copywriting! During events that affect a significant amount of the population, it's important to alter your writing's tone. When writing copy for a website, it should show that your company is relevant and active, even during a worldwide shift of such magnitude. So, how should your website copywriters adjust accordingly?
Reconsider bold statements. Up till now, it's been really popular to write things like "This is the best time to," "It's the perfect opportunity to," and so on. But during this pandemic, such overly aggressive and positive statements can come across as insensitive. Instead, consider showing vulnerability when writing web copy— explain how your niche has been impacted by the pandemic (like I'm doing here), and empathize with the reader.
Rethink sales pressure. Similarly, urgent action words have been a mainstay of advertising, but they are no longer appropriate — during a pandemic, we don't recommend titling something "URGENT: 24 HOUR SALE." And during a time of widespread forest fires, perhaps don't say, "These discounts are on fire."
Stay consistent. If you're toning down the statements on your webpages, it'll look weird if you're still using that style of writing in email marketing, social media posts, and so on. Make sure your adjusted tone remains consistent across all channels.
Be current. If your company has switched from physical locations to a mostly digital presence because of Covid, ensure that your advertising reflects the change. If there's a change to your store's physical location, updating your website accordingly needs to be done immediately! It would be great to include a section on your site that lists all recent changes.
A Quick Guide to SEO Web Copywriting
I've mentioned a couple of times in this article why SEO is important for webpage copy — so it would be remiss of me not to give more details! Here are my top tips for SEO website copywriting that'll get you ranked higher on search engines:
Tip 1: Always start with keyword research. Rather than starting with writing, you need to let popular keywords determine what you're writing about. To research keywords, you'll need to make a mission statement, determine the search terms you want your website to be found for, and look at search intent. The four kinds of search intent are: informational, navigational, commercial, and transactional — and your webpages might have one or a combination of these intentions. The copywriter's job is to create awesome pages for the keywords you want to be found for and to have them match searchers' intentions.
Tip 2: Prepare the text. Before the web copy writer starts writing, they should ask themselves several questions, namely, what is the purpose of the article? What key question is being answered? Who is the audience, and what are they looking for? How will the article be structured?
Tip 3:  Optimize the Meta Title, Meta Description, and Header. The meta title should be 60 characters at max, and it should contain your target keyword. The description should be 160 characters max, include a CTA and target keywords, and accurately describe your webpage. The Header (H1 tag) should fit within a 600-pixel width and include actionable words.
Tip 4: Include external and internal links. By doing the former, you'll build trust; linking to authoritative sources will support your points. And by doing the latter, you can guide site visitors through their customer journey and direct them towards converting pages.
Copy Alone Isn't Enough!
Your website's copywriting could be incredible, but it won't convert non-existent visitors! That's why it's important to have a great web design with copywriting, well-written PPC ads, expert SEO, and a solid social media presence.
That's where Contenteam comes in! Yes, we have a dedicated team of writers, but we also have PPC specialists, marketing and SEO experts, content managers, illustrators, and content designers. We'll go beyond providing web copywriting services — we'll help boost traffic, so you actually get eyes on the writing.
You simply can't beat the benefits that come from getting professional website copywriting services from a full-fledged agency. From working with native-speaking writers from all over the world to getting proofreading and editing services and even receiving social media and email marketing posts, you'll enjoy first-class support.
Ready to get the ball rolling and get end-to-end copywriting services online? Just shoot us a message, and we'll walk you through our editorial process!
FAQs
What is website copywriting?
Website copywriting is all copywriting that shows up on your website. In this guide, however, I focused on webpage copywriting: the content on your About Us page, Homepage, Service page, and so on.
How important is copywriting for website sales?
Good web content copywriting is non-negotiable; it influences the customer's perception of your brand, persuades them to buy your product, and encourages loyalty. What's more, it cements your position as a niche expert and draws in lots of new traffic.
How much does website copywriting cost?
It depends on whether you're working with an outsourced agency or an in-house copywriter for your website. If you hire an in-house copywriter, you need to consider the costs of recruitment and training; plus, you'll need to work with an editor, fact-checker, and so on. Costs can rise quickly. By working with an agency like Contenteam, you'll benefit from working with a full team that already knows how to create website copy, including Homepage copywriting and Contact pages. You can expect to pay approximately $80 – $100 per 1,000 words with our web copywriting agency.
What is SEO web copy?
This kind of writing uses search engine optimization strategies to boost your website's ranking on Google and other search engines. It factors in keyword density, reader intent, meta-information, and much more.