It's no secret that populating your website with high-quality, expertly-written content has huge SEO benefits. You'll increase your website's authority, bring in organic traffic with evergreen content, and create oh-so-shareable texts. But, what exactly constitutes expert content — and even more importantly, how can you start publishing these kinds of texts?
Interestingly enough, the actual process of writing isn't that big of a factor when it comes to expert content creation. I mean, yes, it helps to have skilled fintech and IT copywriters, but the real importance lies in the legwork: doing keyword research, choosing a format, setting up an editorial workflow, bringing in subject matter experts, and so on. 
You can have beautifully-written text created by a master of prose, but it won't do anything for your website if it isn't powered by an excellent strategy and an optimized team. I've already covered content strategies in detail in previous posts, so today, I'd like to focus on creating an editorial team.
Why You Should Form an Editorial Team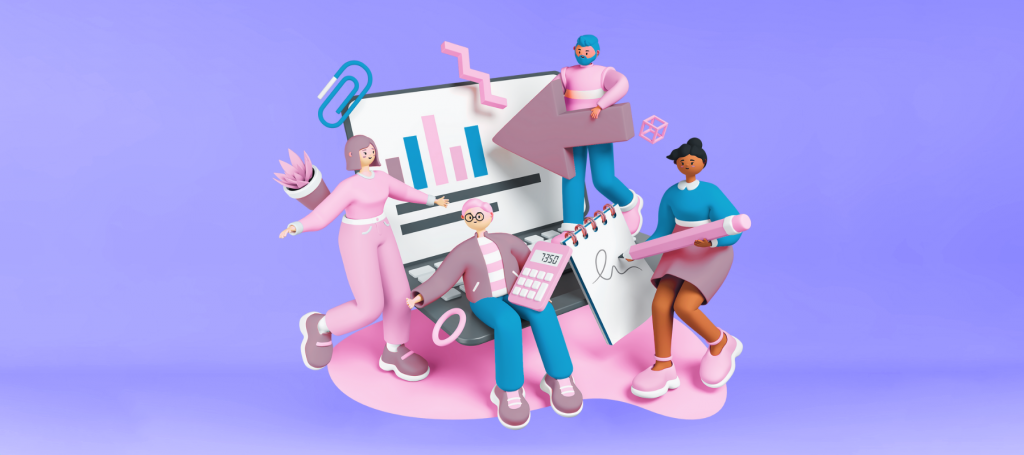 Before your business can start publishing expert content, you need to have people that can write, edit, proofread, and fact-check it. This is particularly important for specialized niches like fintech or industry. Here are 3 scenarios that could occur, depending on how you set up your content production flow:
Scenario A: You run a small business, and you don't think you have the budget to set up an editorial team. So, you try to write all of your website's content yourself, on top of your regular business responsibilities. There are two likely outcomes: you either publish lots of content, most of which is of poor quality, OR you infrequently publish content, but it's of average-to-good quality.  
Scenario B: You decide to work with freelance content experts for your various content needs. But this ends up being time-consuming and frustrating — a single piece of content might require multiple revisions, and you will either have to pay the copywriter more or keep the rate the same and risk them quitting. Having one person responsible for one piece of content is not really realistic, as there's quite a lot that goes into expert content: not just writing but also keywords, style guide adherence, fact-checking, proofreading, and much more. 
Scenario С: You set up an editorial team or hire an external one. You tell them what kind of content you need, and it moves through the team's pipeline. You are able to get the content quickly, and revisions are minimal.
To Contenteam, Scenario С seems the best by far! To illustrate this, let's look at our own editorial teams. There are several, but I work with two in particular: IT and fintech. These are two very specialized areas that can be difficult to write about — and the scope of what our clients need often falls outside of the realm of what an average copywriter can do. This is actually why a lot of clients choose to work with us: they tried and failed to find suitable copywriters, so working with a full-fledged editorial team actually saved them time and money. 
So, each of our editorial teams looks like this:
 1 project manager: They are the point-of-contact for our clients. They gather requirements for projects, assign copywriters and editors, make sure deadlines are adhered to, etc. 
3+ specialized copywriters: Our team is full of copywriters with expert content knowledge in various niches. We add them to the relevant editorial teams, so it's easy to select writers who are suitable for each content expert request. 
1 fact-checker: After the copywriter has produced content, it goes straight to the fact-checker. Why? Well, if an editor and proofreader check it first, and then the fact-checker needs to make corrections, the text would then need to be re-edited and re-proofread. Our way cuts out those extra steps. We use fact-checkers who are experts in their fields; the background knowledge really helps with the checking process — and if they don't know something off the top of their head, they know which industry resources will likely have the answer. 
 1+ editor: After the text has been fact-checked and any necessary changes have been made, the content goes to the editor. They are in charge of making sure the content aligns with the client's vision. They handle structure, keyword placement, tone of voice, and anything that's related to style. 
 1+ proofreader: Now that the editor has verified that the text aligns with the client's requirements, the proofreader looks for (and fixes) any grammatical and spelling errors. They are putting the final polish on the content. 
How To Create a Team: Going Beyond Expert Content Writers
Hopefully, I've sold you on why content teams are so important — so now, it's time to address the logical follow-up question: how do you put a team together? Where are you finding the members?
The most common method, by far, is to slap up a posting on a freelance platform like Upwork. But here's the man problem with that: the best expert content providers and editors are likely too booked to find you. If you put up job postings, you're going to be contacted by people who are actively seeking work — meaning they are more likely to be amateurs. 
One strategy is to reach out directly to expert content creators that you'd like to work with. However, this means that you'd better be prepared with a great offer; otherwise, it will take way too long to fill your editorial team with skilled members. But if you have the time and resources for this method of action, it can really pay off in the long run!
Another strategy is to partner with an external editorial team, like the ones that we offer at Contenteam. You don't have to worry about doing any hiring: all you have to do is select an agency and share your requests. The agency is in charge of all training, assignments of work, quality checking, and so on. This is the best option if you want to get your content pipeline up-and-running as quickly as possible. 
If you've chosen to go with an external editorial team, you don't have to worry about this step. But if you're hiring your own in-house staff, you'll need to decide which structure to put in place. Contenteam's editorial structure is just one example; there are plenty of alternate routes to follow. 
For instance, Darina Lynkova of Reach Marketing LP prefers to have 10 people on her content teams: five writers, one senior editor, an SEO specialist, a proofreader, a junior developer, and a content manager. 
If you're only planning on producing a few pieces of content per month, having five writers on your team might be overkill. But if you start off by only hiring a couple of staff, scaling up can be time-consuming. That's another reason why external editorial teams are getting so popular: you can scale up and down as needed without worrying about hiring on more people or laying anyone off. 
If you've weighed the options and have determined that creating your own team is the best path, I recommend including these roles in your crew, at the very least:
Expert SEO Content Writer: They use SEO best practices to create high-ranking texts on topics relevant to your business. 
Bigger budget? Hire an external content writer; they specialize in creating content for third-party websites, which greatly helps with your linkbuilding strategy. 
Editor: They edit the texts so they match the brand, style, and SEO guidelines. 
Bigger budget? Hire a proofreader. This ensures that no grammatical or spelling mistakes slip through the cracks. 
Fact-Checker: You could skip this for some niches, but they are a crucial member of the fintech and IT editorial teams. With so much information being released daily, it's important to stay on top of current products, statistics, and regulations. 
Bigger budget? Hire a Public Relations expert. They can ensure that content will help position you as a leader in your industry. 
Some other roles to consider, if your budget allows for it, are:

Head of SEO, Designer, Editorial Director, and Content Marketing Manager.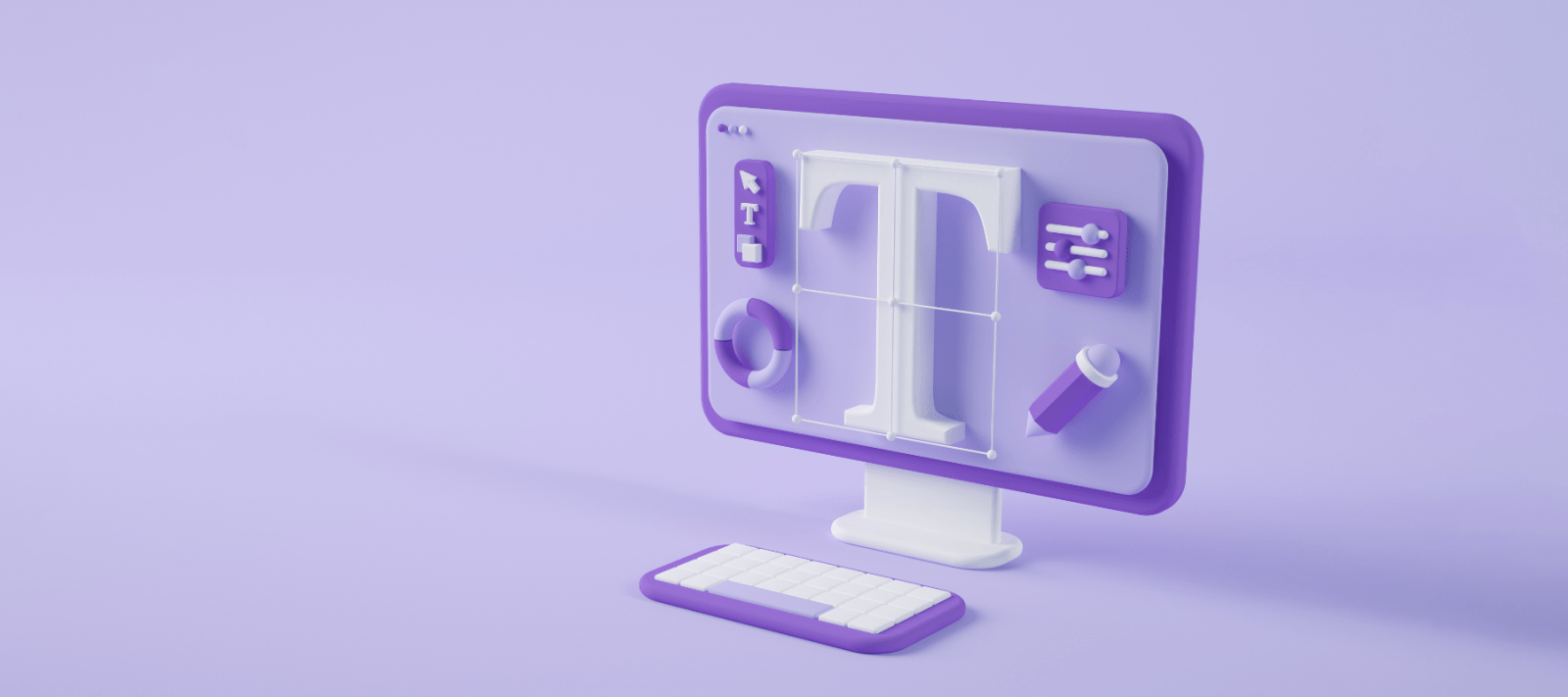 This is the best way to avoid micromanaging — whether you're working with an in-house team or an external one, write down all of your stylistic rules. Doing so will align your brand's look and tone across all channels and cut down the time needed to train new members. Whenever somebody has a question about something related to stylistics, you can just direct them to the document — and if there isn't an entry on that particular topic, you can create one, and it will hold true for similar future inquiries.
These are the main elements to include in your editorial style guide:
Grammar: Should writers use the Oxford comma? Do you prefer semi-colons or em-dashes? Do you hate the passive voice with a passion? This is where to note all of these preferences. 
Spelling: Spell-check can take care of most spelling mistakes. So, instead, this section is where you note your preference with words that can be spelled in two or more ways. Most commonly, this section specifies whether American English or British English spelling should be used (like center vs. centre). 
Voice and Tone:

The tone may vary depending on what channel content is published one, but the brand voice should be consistent. How do you want your brand to come across? Expressive and witty? Professional and formal?

Sentence and Paragraph Length: On academic websites, it's typical for content to have longer sentences and paragraphs. But with casual blogs, shorter paragraphs and sentences are preferred. Here, you'll note which lengths are appropriate for your niche and audience. 
Links: Discuss how links should be formatted, as well as how many external and internal links to use in various forms of content. 
Images: Specify image size requirements, dimensions, and placement within the content. 
Develop an Editorial Workflow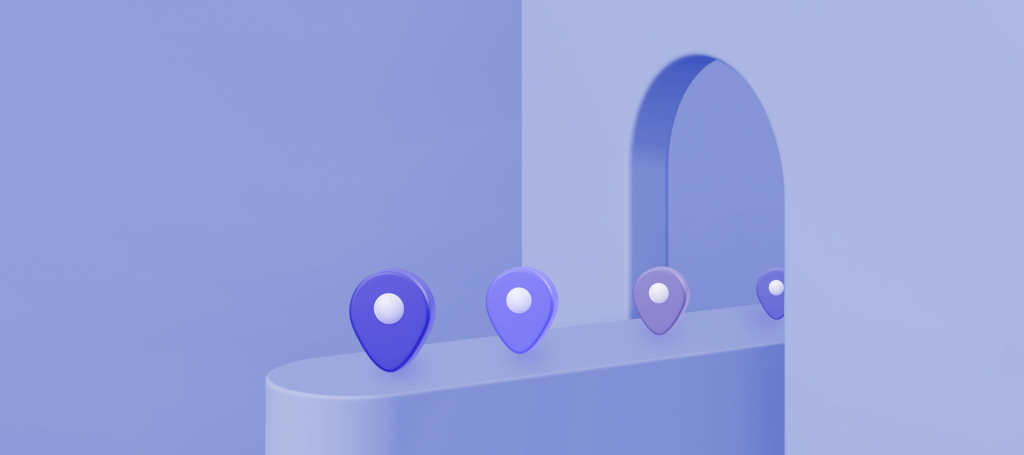 Remember the Contenteam workflow I walked you through earlier? We've found that works best for us, but you might want to do something different for your team. The whole point of an editorial workflow is to simplify the content creation process while allowing members to focus on their own responsibilities: the end result should be a happy, productive team that produces high-quality content. 
If you're working with an external editorial team like Contenteam, you'll also want to determine which steps you are responsible for and which steps the agency should handle. For instance, some of our clients do keyword research, while others request that we do it. Similarly, some clients publish materials on third-party websites on their own, while others delegate that task to us. 
Step 1: Identify Tasks
To get started with workflow planning, you'll need to list every single task that's involved in producing content, no matter how small. It might help if you group them into categories, like so:
Strategy: editorial calendar planning, selecting a CTA, keyword research
Content Creation: Outlining, writing, design, editing, proofreading, fact-checking
Content Promotion: Optimization, publishing, distribution
Note: identify the tasks that your team is already doing — not every content-related task under the sun. You should aim to organize your existing process before scaling up.
Step 2: Divvy Out Responsibilities
Next, you'll assign ownership for each step. A lot of it will be fairly straightforward; for example, it makes sense that a content strategist would finalize topics and conduct SEO keyword research. It also makes sense that the content writer creates the first draft and carries out revisions. 
But who writes promotional copy for Facebook ads? The social media manager or the writer? Who uploads the content into your CMS? You, the writer or the strategist? Make sure to tackle all these grey-area scenarios. 
Step 3: Create a Timeline
You've covered the "what" and the "who"; now it's time to consider the "when." Map out how long content creation takes — which, by the way, should vary depending on the actual form of content. Promotional copy for social media should not take as long as a fintech White Paper. 
When mapping out the timeline, make sure to address these:
The length of each step

The order that tasks must be completed in

Dependencies (for example, should the designer start working on graphics right away or wait until they have a full draft of the content?)
You aren't coming up with due dates in this step; that's what an editorial calendar is for. Instead, you're figuring out the approximate amount of time needed to create various forms of content from start to finish. You might determine that it takes a writer 3 days to produce a rough draft, 1 day for the fact-checker to look at it, and 2 more days for it to move through the revisions/editing/proofreading pipeline. 
Creating an editorial team can take a lot of up-front work. Sourcing top talent, assigning responsibilities, producing a timeline, and much more — it can be labor- and time-intensive. But the SEO benefits that high-quality IT and fintech content bring are well worth it. 
I hope that this guide has given you a launching point for creating an editorial team of your own! And if you don't have the time or resources to create your own team from scratch, don't sweat it. At Contenteam, our editorial teams can integrate seamlessly into your own in-house staff — or even replace an in-house crew entirely. Just send us a message, and one of our content expert consultants will discuss with you how we can fulfill your content needs.
What is the definition of a content expert?
A content expert is also referred to as a subject matter expert. They are highly familiar with certain skills and niches, and they typically have a Bachelor's degree in the industry, along with several years of experience. For example, when searching for a writer for a Machine Learning White Paper, you might select a copywriter that has 7 years of experience as a Machine Learning developer. 
What are the content expert's responsibilities?
A content expert is responsible for creating drafts and revisions of high-quality content in niche industries. They may also use SEO best practices to ensure higher-ranking content. 
Where can you hire an expert for content?
You can place job postings on various freelance platforms, such as Upwork. Alternatively, you can work with a fully-fledged external editorial team; agencies like Contenteam have subject matter experts on hand.