The last quarter of 2021 was a productive one for Contenteam in terms of projects as well as reviews. We created our Clutch profile earlier in the year, and we've been earning positive feedback and high-quality scores nonstop ever since.
Contenteam Closes Out 2021 With a Five-Star Review​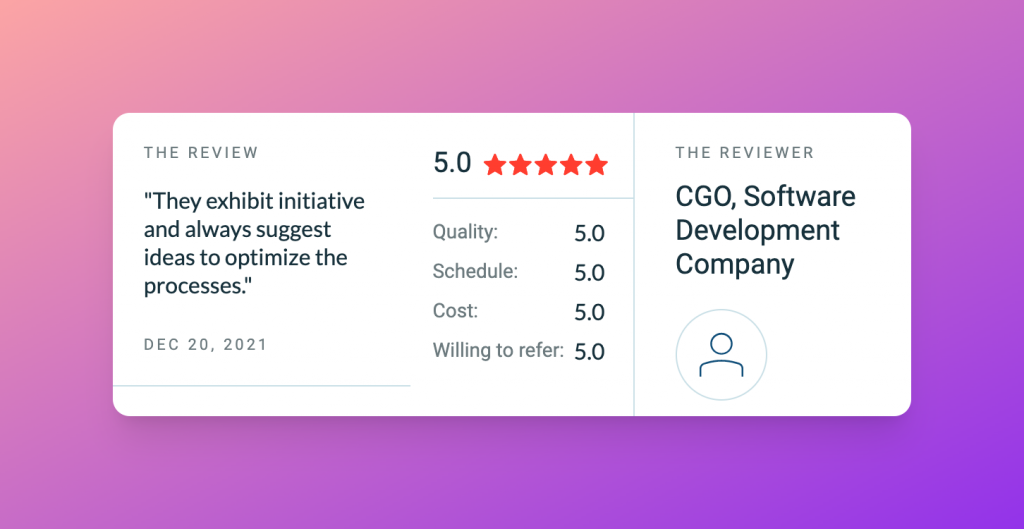 All that feedback helped us earn a Top B2B Company award from Clutch for the year 2021, and we continued to get great reviews even after that. Today, we'll be talking about how we ended the year right with our latest five-star rated review.
We were engaged by a custom software developer to write marketing materials that talked about the different niches of the IT industry. We focused on quick article production without compromising on the quality of such highly technical topics.
The workflow we implemented focused on getting approval for layout first before writing any of the content. This allowed the more rigid part of the process to be completed quickly and gave our team the flexibility to adapt to any later changes.
We were always a step ahead of the game, which suited our client quite well. This, of course, resulted in the five-star review above and another big point for our bid as a top company for the year 2021.
In fact, because of the consistent quality of the scores we've been receiving since creating our Clutch profile, other platforms have been taking notice. For example, a B2B resource, Top Design Firms, included us in their list of top 100 digital marketing companies.
There's probably no better energy to start a new year with than what we have going right now. These reviews and the subsequent rankings and awards they lead to are a great morale booster for the team. They also provide us with valuable momentum heading into the next year.
We now have a baseline of expectations to meet in terms of quality and feedback. Clients who find us through these reviews will expect the excellence they read about. It's a challenge that we look forward to as a team and will do our best to exceed.