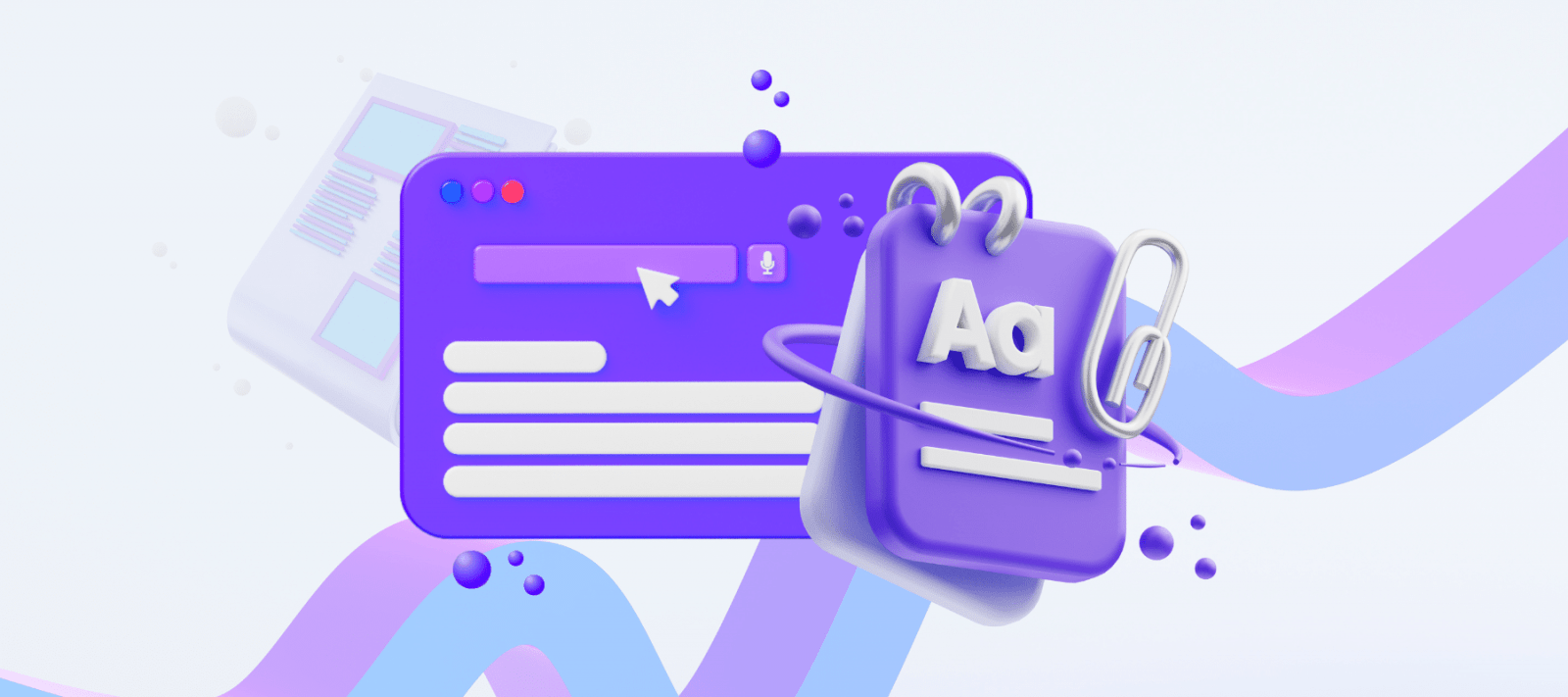 Every year Google makes more than 4,500 changes to its algorithm. Of course, the basics of SEO, for example, on-page text optimization and backlink building, haven't changed that much in the last few years.
There are a few significant SEO changes to be aware of. These elements can have a negative influence on your site's Google ranking. Let's talk about 5 changes in SEO that will help keep your pages at the top of Google search results.
You know that search engine optimization (SEO) is a vital digital marketing tool. Today we will tell you about the reasons for the popularity of SEO, share some best working SEO copywriting tips, and talk about professional keyword research and how to work with optimization in 2022.
Why SEO Optimization Is Important
SEO makes your website more visible, which means more traffic and more opportunities to convert potential customers into buyers.
It's also a valuable tool for increasing brand awareness, building relationships with potential customers and positioning yourself as a credible and trustworthy expert in your field. Statistics show that SEO generates 1,000%+ more traffic than content on social media.
Search Engine Optimization for Google
Organic search plays a huge role in most companies' websites and has long been a crucial component of the sales funnel. As we are sure you know, Google owns a significant portion of the search market. Google Search, Google Images, and Google Maps account for 92.96% of global traffic.
That doesn't mean that other search engines don't contribute to brand visibility – of course, they do. It's just that Google is the undisputed leader, which means it brings in the most traffic. Therefore, its recommendations are important to follow.
SEO Content Tips for Google High Ranking in 2022
Every year Google makes more than 4,500 changes to its algorithm. Of course, the basics of SEO, such as on-page text optimization and backlink building, haven't changed that much in the last few years.
There are a few significant updates in SEO that are worth paying attention to. There are several factors that can affect your site's Google ranking. Ignoring these points may lead to a poor position in Google.
Let's talk about 5 changes in SEO that will help keep your pages at the top of Google with a featured snippet.
1. Expertise, Authority, and Credibility
This is Google's way of determining how trustworthy a particular piece of content (or the entire site) is. Expertise, Authoritativeness, and Trustworthiness, or EAT, should be the cornerstone for all of your content.
Particular attention is given to the topic of health.
For example, if you're anti-vaccination, a fan of pseudoscientific treatments, and reviews about you on other sites are not flattering, Google may exclude your site with category pages from searches.
Google's quality evaluators often look at other sites to get information about a resource's reputation. Supposedly, Google can do the same thing algorithmically. Thus, reputation research should be part of the SEO audit process: what other sites say about you, whether there are positive reviews or negative reviews.
You don't have to be an expert or opinion leader on the topic you're writing about. However, you should target such people if you want to create content with a high EAT score.
While interviews with an expert are your best bet, there are other ways to "borrow" their authority. For example, link to the interview and quote them in your content.
Google has been using page load speed as part of its algorithm for years. But in 2021, Google expanded its capabilities by introducing Core Web Vitals. This is a set of three factors that Google considers important for UX: load speed, interaction, and content stability. It doesn't look at the quality of your text or the number of backlinks. Instead, Core Web Vitals looks at how users behave on your site.
3. The Importance of Search Intent
Google can easily measure how users interact with your site (assuming they get to the page from a Google search). For example, a user clicks on the top Google result. However, they don't find what they're searching for. As a result, after two seconds, they click "Back." Again, this is something Google can measure. And if enough users react similarly to the first result, Google can downgrade that site. This is why your page must be optimized for a specific keyword and search intent.
Search intent is what a person wants to get as a result of a search. Sometimes he or she may want information on a topic. Other times, the user may want to buy something. And the more your content matches the keyword search intent, the better you will rank.
More than 50% of search results are mobile, where the favicon is not optimized. This is a big disadvantage because a good favicon can attract attention. It can get you to zero position in a very busy SERP and do it because of just one small image.
A good favicon can increase conversion to clicks by one or two percent, which is great. How does this work? Among hundreds of search results, a user is likely to notice a line with a favicon. A good, bright, contrasting favicon is guaranteed to attract attention. Even if your site is just a regular corporate blog, create a favicon for it. Your expert and useful copywriting SEO texts will attract even more attention.
Whether the click-through rate is an organic ranking signal is still debated. Some SEO specialists believe that Google uses it to understand whether a user is interested in clicking on a result. Others consider CTR an unnecessary signal that does not affect ranking.
It's true that optimization in 2022 by CTR makes sense. The higher CTR = the more traffic, Even if your rankings don't improve.
Fortunately, you don't have to guess what drives people to click on a certain result. Pages with high CTR most often use the following attributes:
numbers in the title tags;

unique description;

emphasis on the novelty of the content;

use of attention-grabbing terms (but no clickbait).
How To Optimize SEO Texts for a Website in 2022
So, what should you do to ensure that your content not only benefits the reader but also generates additional traffic to your pages? First, let's figure out how to win SEO copywriting in 2022.
1. Pay Attention to Long-Tail Keywords
Long tail keywords usually have less search volume than short keys, but they can be useful. After all, they show not only what users are searching for but also why. An example of a long tail keyword would be "how to rank on Google." A short keyword with the same value would be "ranking on Google." Long tail keywords tend to have less search volume and, as a result, less competition. Therefore, they are easier to rank.
How Do You Effectively Integrate Long-Tail Keywords Into Your SEO Writing?
Don't just fill your existing content with lots of long-tail keywords in the hope that it will work. Instead, act like this:
Set clear goals for your content marketing.
Create customer personas to understand their intent.
Make wise keyword research and select appropriate long-tail keywords.
Write relevant content showing professional SEO copywriting.
The goal is to naturally and effectively match keyword intent with your blog post.
2. Use Alt Meta Tags for Images
We've already discussed the importance of tagging images in this article, but we'll say it again. Alt text is a brief description of an image. Alt-text has three main purposes:
Accessibility: Alt text is read aloud with screen readers to visually impaired users.

Context: When an image cannot be loaded, alternative text appears to give users context.

Search Engine Optimization: Search engines use alt text to properly index the image.
As the Internet becomes more accessible, Google's algorithm changes as well. This means that accessible sites are given preference over their inaccessible counterparts. After all, the more accessible a site is, the greater the potential for traffic.
3. Use Keywords in Headlines, Title Tag, and Meta Description
By placing keywords in headlines, you signal search engines and users of their particular importance. Just as the table of contents gives an impression of the material's content, keywords placed in headlines, title tags, and meta descriptions inform search engine bots.
That doesn't mean you should put keywords where they're not appropriate. Instead, consider the user experience first and only add keywords where they look organic. And to avoid the clutter of the same words, use keyword variations.
4. Add Internal Links
As we said before, Google considers the time spent on the page when ranking your site. A similar metric is time spent on the site.
Internal links to your other resources can help retain users. The longer users stay on the site, the further down the sales funnel they are likely to move. It also signals to search engines that your content is high quality and relevant.
Two key steps to increasing your time on the site:
Write engaging, in-depth content.
Link to relevant internal blog posts.
By linking to internal content, you force users to dive deeper into the site's web pages. This increases the likelihood that they will interact with it even more actively (e.g., leave a comment on a blog post or share it on social media), which is good for ranking in SERPs.
5. Focus on the Most Popular Targeted Keywords
The three main phases of the sales funnel are awareness, consideration, and decision making. Therefore, focus on the top of the funnel and, more specifically, the keyword phrases that grab the attention of potential customers.
Search terms are designed to build awareness of a topic, service, or product. They engage the reader without requiring them to take immediate action. Here are examples of such specific keywords: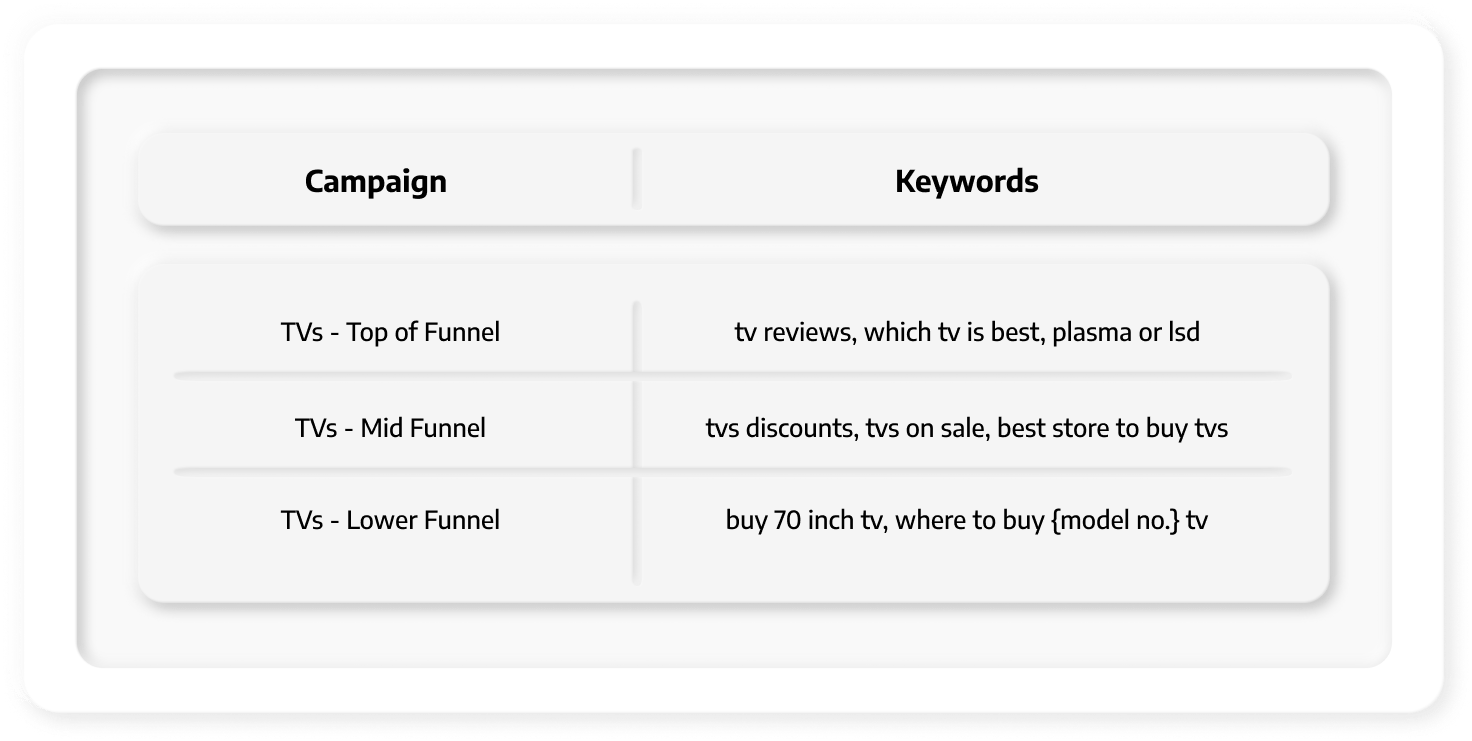 By focusing your keyword research on these search terms, you do two things: reach a broad audience because more general keywords have a higher search volume and attract users earlier with the search intent.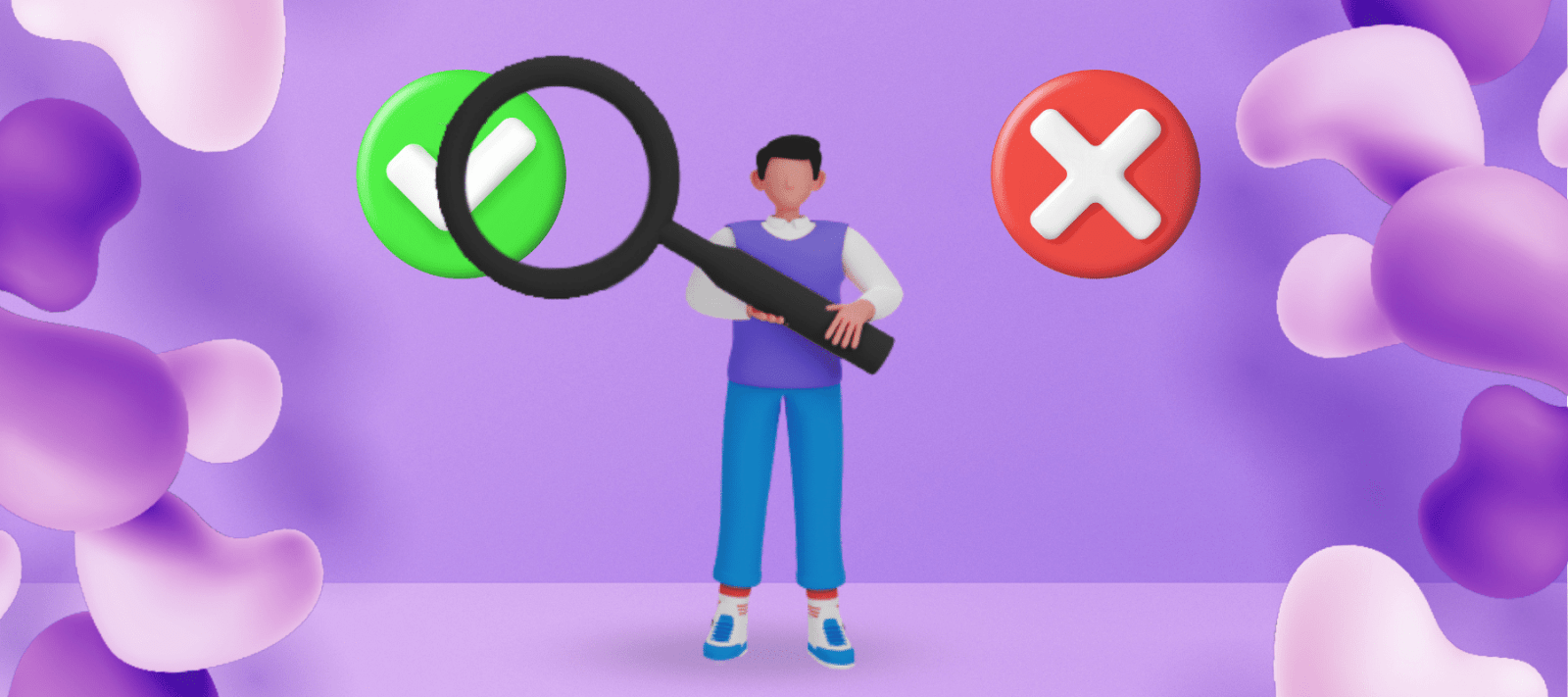 SEO Analysis Services That Won't Ruin Expert Text in English
Let's closely examine the SEO services that every SEO copywriter should consider using in their work.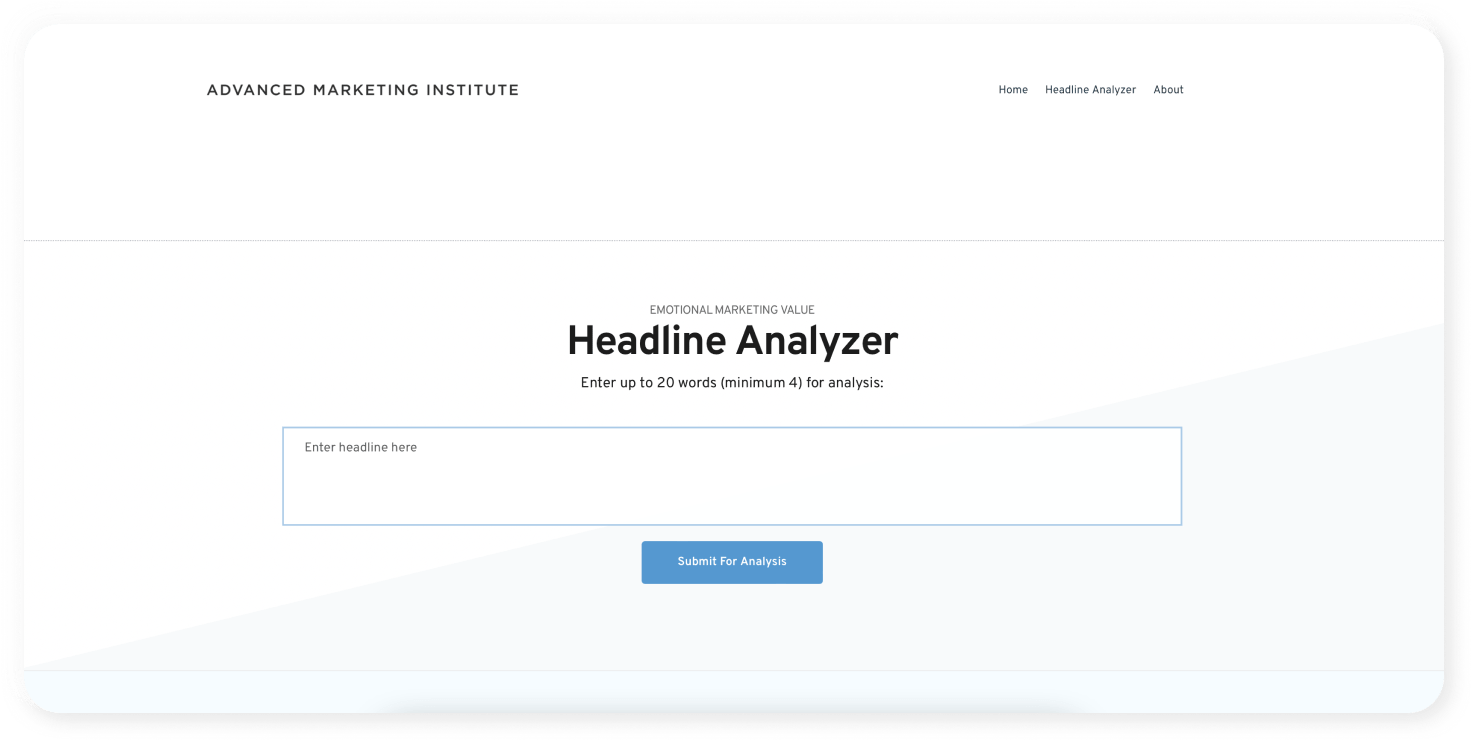 This is a good tool for SEO analysis of online texts. It is suitable for checking the clickability and readability of headlines. In addition, headline Analyzer tells you how to tailor your headline style to different target audiences (more emotional, intellectual, or neutral).
This free tool will analyze your headline for emotional marketing value (EMV).
Why do you need it? It's simple. A deep emotional impact on your customers is the key to successful copywriting. It plays a special role when composing headlines because these are the phrases used to attract the attention of potential customers in the search.
The algorithm will compare the number of EMV-words to the total number of words in the headline and will predict what percentage of materials in English will be opened.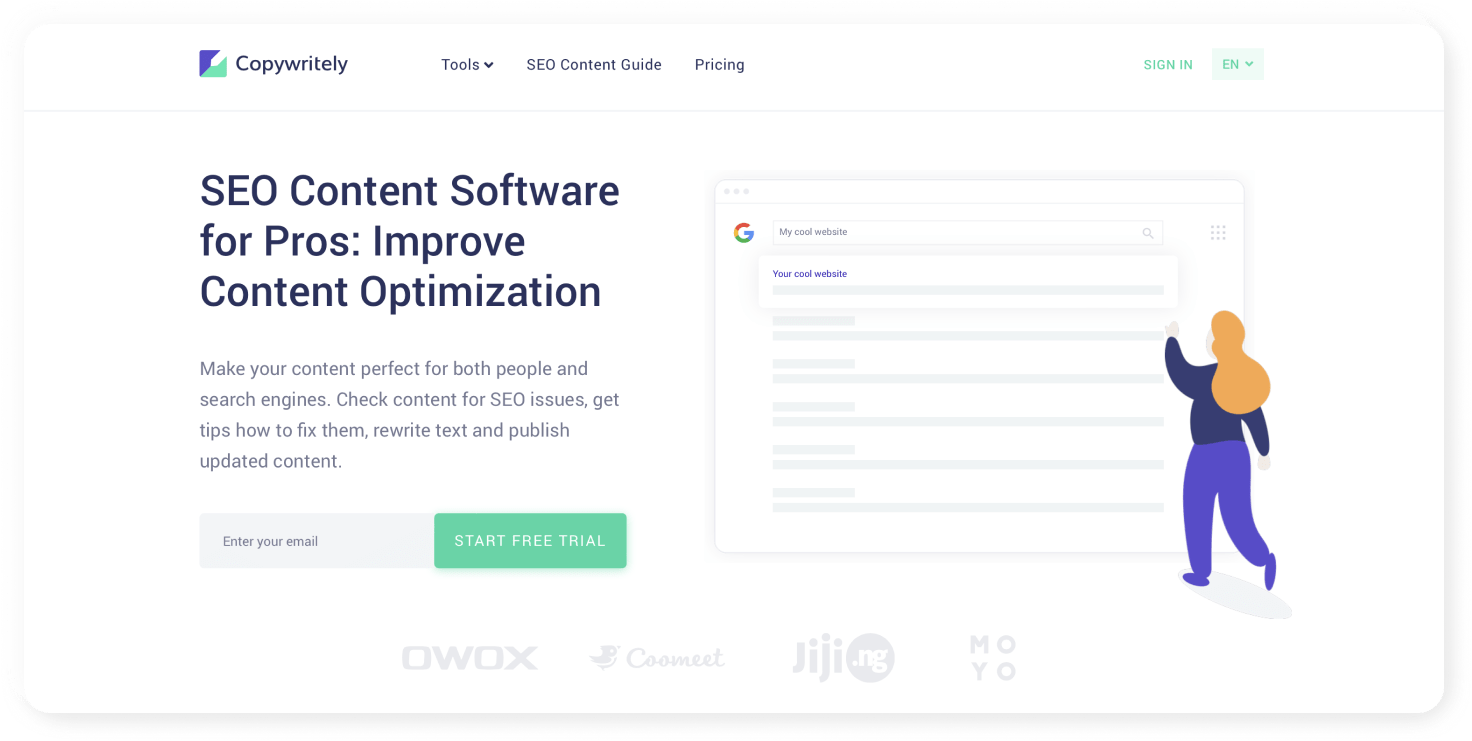 Copywritely can check SEO parameters, analyze content, and find and correct errors. But we are interested in two functions: checking relevance and morphology.
Relevance is determined after entering a keyword and shows the relevance to search queries. In general, the function works well and can serve a good service, but there is a nuance. The service considers the text relevant to the request only if it is present in the exact or diluted form of the key.
Morphology points out problems such as excessive use of certain parts of speech, long words, introductory sentences, and abstract adjectives. The feature will be useful for improving the text.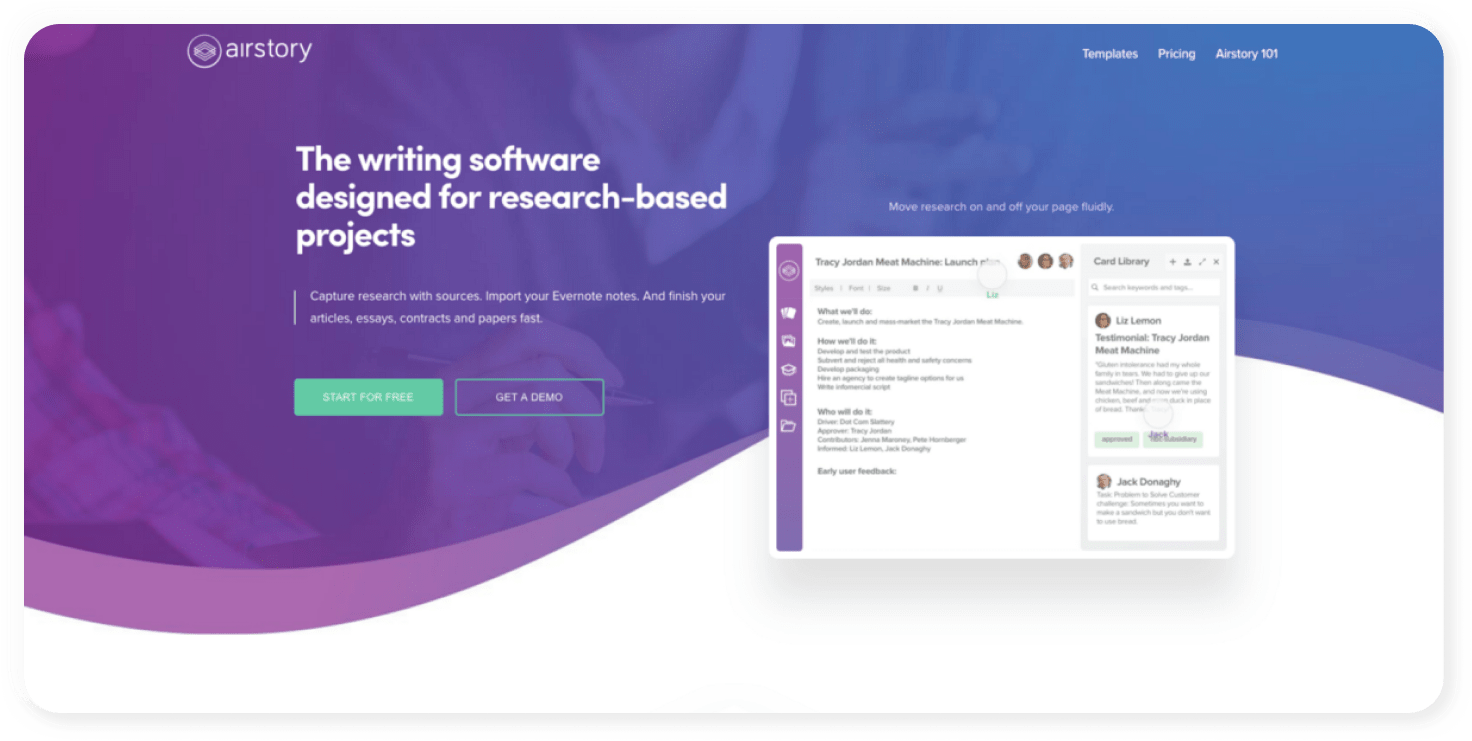 This text checker app makes it easy to write content with lots of sources, data, and quotations. Just what you need for expert material! The service allows you to save all the necessary sources under subject tags and insert links in one click.
By dividing the text into separate fragments and paragraphs, which can be easily moved around, Airstory helps logically structure the content and intelligently distribute the information, greatly saving time on writing expert material.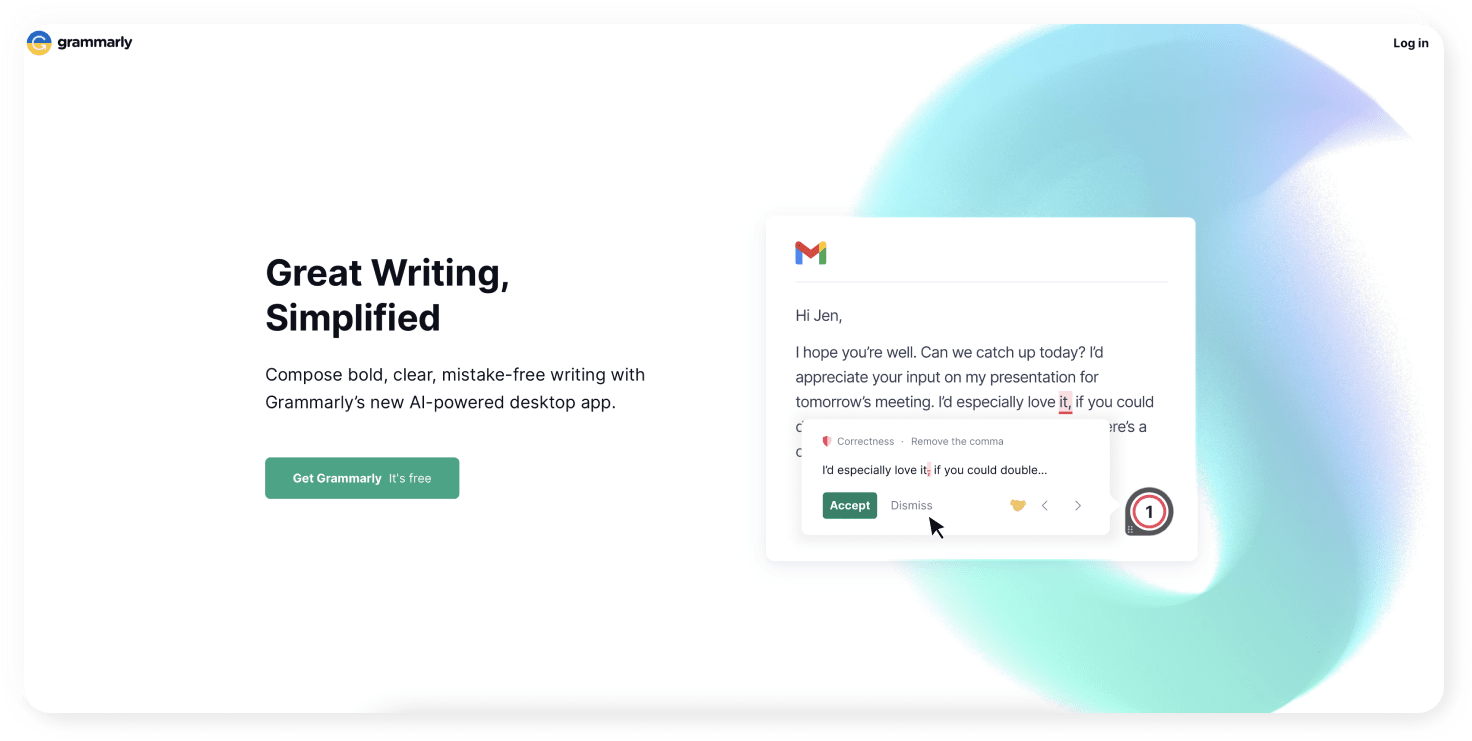 This service for checking English texts helps to improve their quality in every way. All you have to do is upload your text to the system, and it will automatically check it for grammatical, syntactical, and other errors.
On top of that, you'll get hints that will help improve the readability of the text.
Grammarly also gives good edits on missed punctuation and typos. But otherwise, trust it dangerously – stylistically, Grammarly often fails.
Let's take Grammarly as an example to see how it works. First, take a promotional text and see what the service offers to fix. Here is the original text: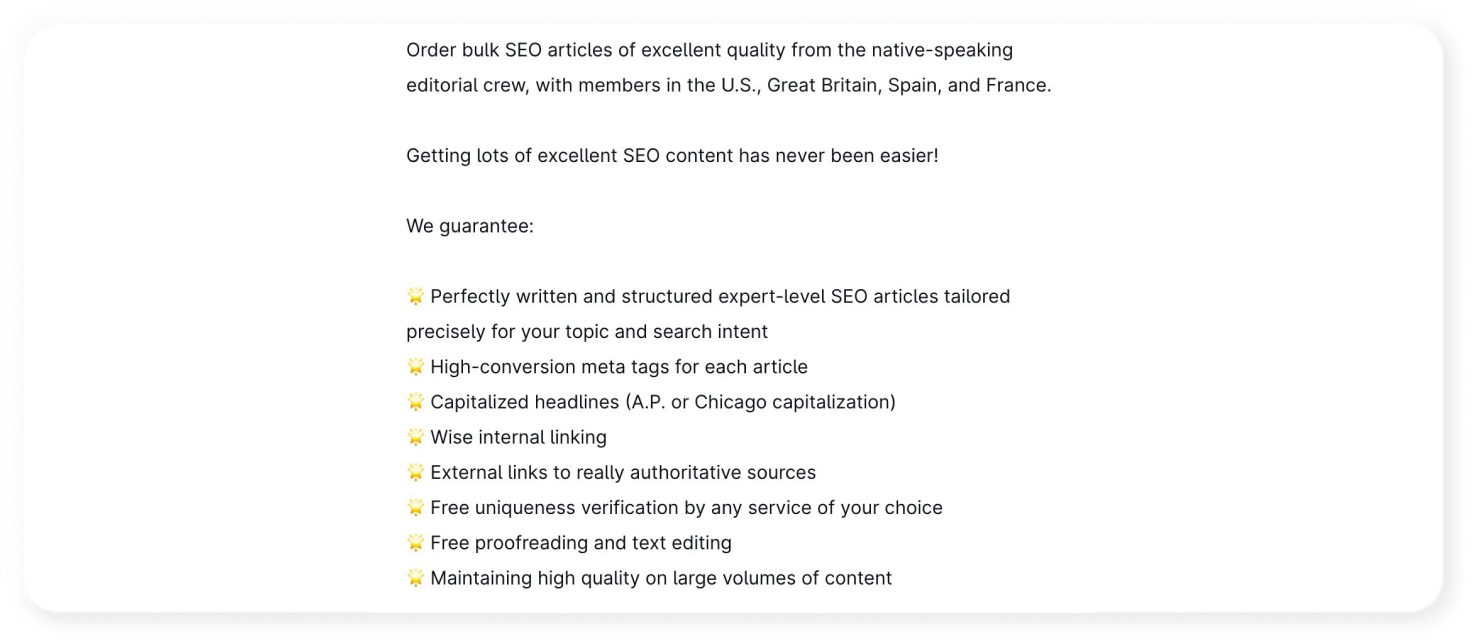 And here are the corrections that are offered by Grammarly: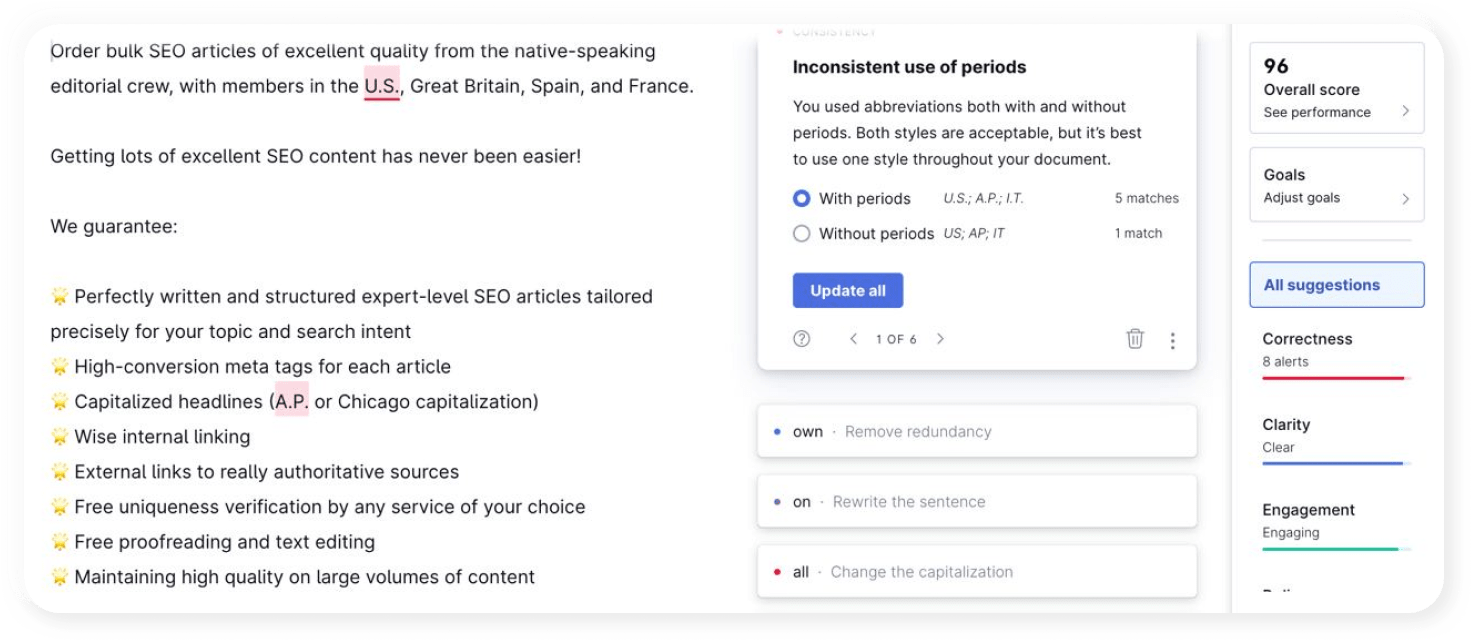 There are few suggestions since the original text is already of good enough quality. But the tips the service gives can make it even better.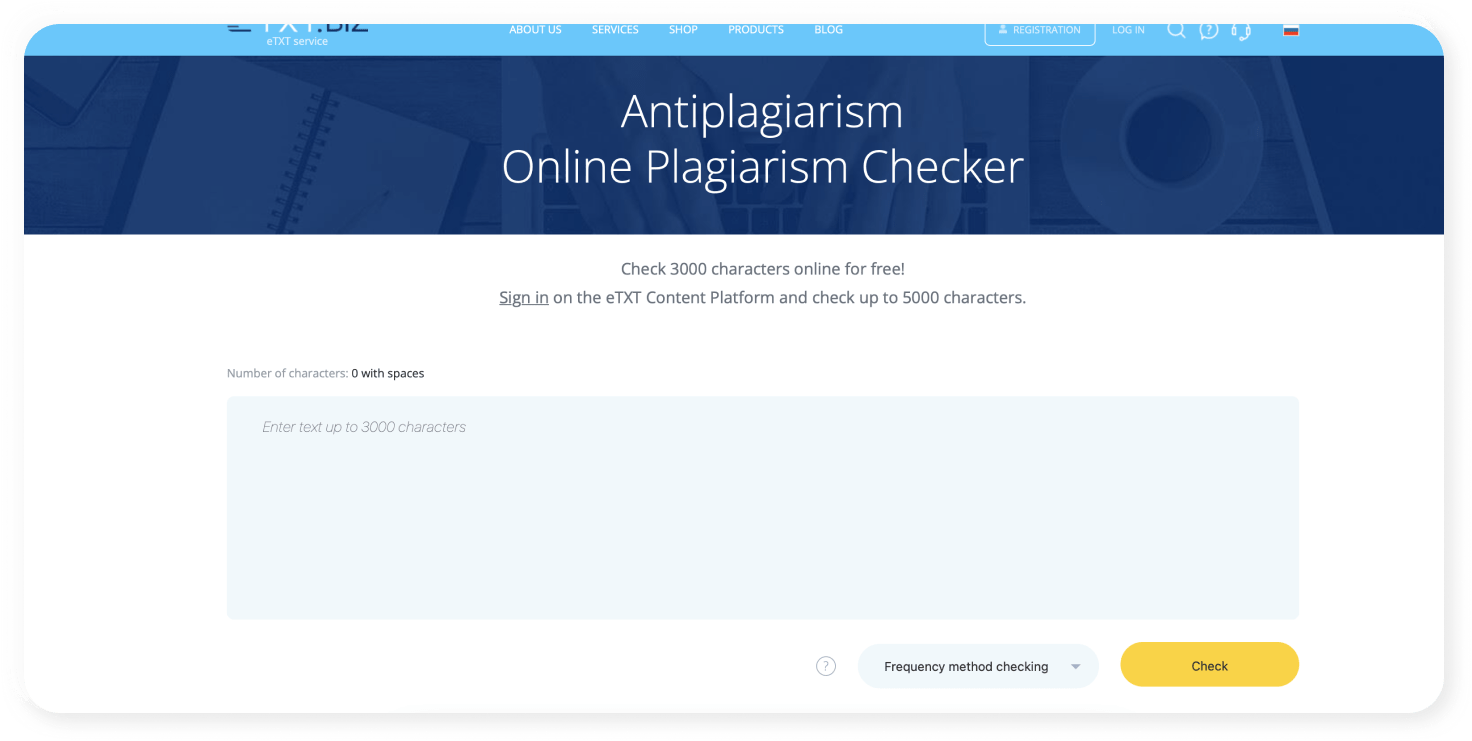 This is the most effective text uniqueness checking service available today. It produces clear, up-to-date results that can be used to improve uniqueness without rewriting the entire material from beginning to end.
With Antiplagiarism, you can find and mark non-unique text fragments, create detailed reports, and set various plagiarism search parameters (search engines, passages to check, certain words, etc.).
What SEO-Checking Services Should Be Avoided
Any free tools that promise:
Reduce Stop Words
The importance of a word can change depending on the context. It can also change depending on the goal you're trying to achieve. There is no universal list of stop words because a word can be meaningless (or full of meaning) depending on the topic or problem you're analyzing.
That's why all the services that suggest deleting stop words are useless. You can't delete phrases without thinking about their impact on the context and meaning of your text specifically.
Increase Readability
Of course, there are universal rules for writing an "easy" text. You need to avoid long sentences, try not to make large paragraphs, and not abuse terminology. But in most cases, blog post readability is a subjective concept; and any service that promises to increase the readability of your text – simplifies it and may lead to losses of meaning.
Detect "Nausea"
Nausea (or spamminess) of web content indicates how many repeated words or phrases are in an article. The principle here is the same as in readability – the indicator is too subjective. Some users will find three keys in a paragraph nauseating, while others will read a text full of keywords without noticing anything.
In addition, in expert texts, where there are a lot of terms, definitions, and clarifications, it's impossible to write them without repetitions. And if you try to pick up synonyms to please the services, it is easy to turn an already complex text into a completely incomprehensible one.
By forcing the blog post author to check the text in programs for such SEO analysis, you kill the material's presentation style, making it unreadable for real people. And you also hurt the feelings of the native-speaking editor, who will check the text after the author.
Don't believe me? Watch this video by our U.S. editor-in-chief and unsubscribe from such services forever!
Content Proofreading: Checklist for Proofreading the Written Text by a Native Editor
So the next blog post is ready. It follows TOV and keyword intent. Now comes the check of the SEO parameters. At Contenteam, the completed text is first read by a niche expert: they check the facts, verify the data and audit the technical part of the material. Then the article is sent to a linguistic editor in the target country, where the blog enters the market with its keyword-optimized content.
What Does a Native-Speaking Editor Always Check?
The main goal is to check the presentation of the text in terms of user intent and perception by the target audience. Native editor checks that the text does not contain unnecessary jargon, expressions with controversies that are offensive to native speakers, notes the appropriateness of the use of phraseology, and much more. It should always be done by a native speaker, not an editor with knowledge of the language.
The stylistics of the material in accordance with the guides and approved editorial policy; integration of target keyword; how appropriate the SEO content writer used title tags and phrases, both in terms of style of the material and from the standpoint of the person on whose behalf the material is written are also checked by the native editor.
SEO services are a great tool for SEO analysis of text, but they will not replace a native-speaking editor.
After all, except for the native-speaking editor, no one feels so finely and accurately all the linguistic nuances of the target country and tells you which parameters are appropriate and which are not. If you want to promote yourself worldwide but do not know where to find a native editor for your texts, you can always contact us – we will be happy to help!
SEO-Optimization of Websites in English
SEO in English comes in handy if you work in digital e-commerce or services and want to expand your clientele worldwide.
SEO in English is complicated by many nuances related to the specifics of the English-speaking marketing world, terminology, and mentality of each particular country. Any English-speaking country, be it the U.S., the UK, Canada, Australia, or South Africa, has its own peculiarities. Content team editorial will tell you how to do competent SEO promotion in English and what to pay attention to.
Who Needs Search Engine Optimization in English and Why?
Search engine optimization of your website is the best and easiest way to increase traffic. Think of optimization as google ads for a business with a long-term effect, only cheaper (if not free!).
SEO in English comes in handy if you work in retail or services and want to expand your customer base worldwide.
In general, SEO in English is useful to everyone, except for small local businesses.
The total share of sites in English is 55.7%. Can you imagine how much you can raise the coverage by duplicating the site in English and setting up English-language promotion?
SEO Features for Projects in English
The mechanism of SEO optimization for any language will be the same – first the audit, then compiling a semantic core, content creation, and, finally, link building. But search engine optimization in English still has its own characteristics – both significant and insignificant. So let's briefly review the three key points.
1. You Will Have To Work With People, Not Marketplaces
Working through a marketplace will not work with English-language SEO – Google has long ago banned all Western marketplaces for writers, and the quality of content is strictly monitored by both experts and the audience. Therefore, the only way to set up good external SEO in English is to cooperate with bloggers, journalists, and SEO experts or to create expert content yourself.
2. You Will Have To Spend More Money 
Experts say a fair and good price for English SEO content ranks $2,000-2,500 monthly. This includes the whole technical side to make the site rank higher: audits, recommendations, copywriting skills, work related to increasing the link-building of the site, and the commission of systems.
3. Content Has To Be Adapted to the Local Mentality
The mentality is perhaps the most important thing to consider when working with an English-speaking market. From the contact information you put on your site to the tone of voice you'll use in your articles; it's all something you'll have to keep an eye on.
Now that we have figured out who is suitable for promotion in English and what its features are, let's move on to work on SEO copywriting success.
Website promotion should always be part of your SEO strategy – it's a logical extension of all your hard to make the site accessible to more users. But in reality, many aspects of website promotion take place off-site – from analyzing your competitors to building links. Let's look at each stage of search engine optimization in English.
1. Niche Audit and Analysis
An SEO audit analyzes how well your online presence is developed, the first step to creating a promotion plan. The audit aims to identify as many underlying issues as possible that affect organic search performance. During an SEO audit, attention is drawn to problems such as:
errors in the structure of the site;

potential problems outside of the site;

user experience deficiencies;

gaps and opportunities in our own content.
A competitive market analysis should also be conducted. Finally, an audit is a standard procedure, essentially checking the health of your site.
A good audit is always comprehensive. It should cover both structural and content components that affect your SEO visibility, giving an overall picture of what is currently happening on the site.
Along with the SEO audit, it is advisable to analyze the niche you want to enter. Understanding what users are searching for, how search demand has evolved, and most importantly, how it will change in your segment will give you a competitive edge.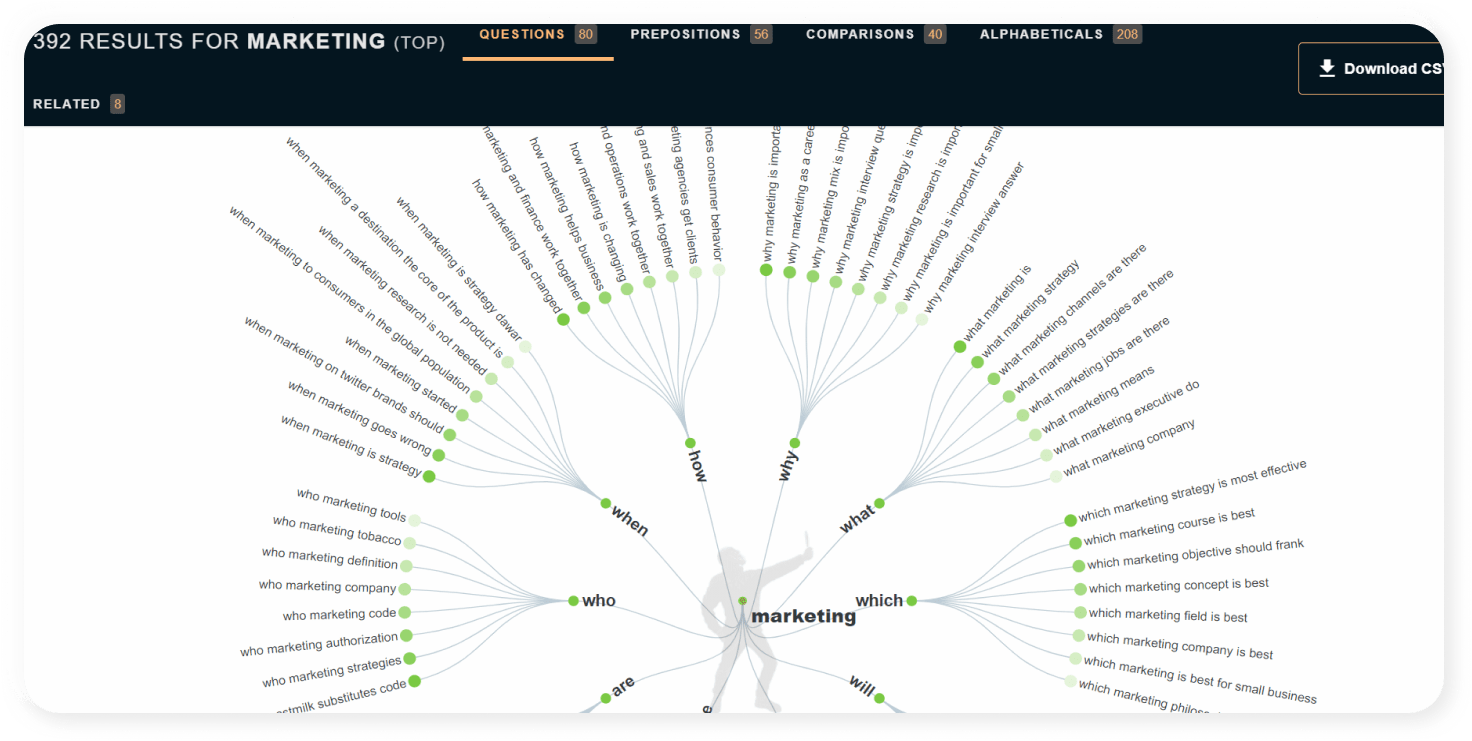 2. Gathering Semantics
Search engines need context to properly understand a query and get relevant results for it. Contexts are built using words, phrases, and other meanings and references.
Using semantics in SEO is a marketing technique that increases web page traffic by providing meaningful metadata and relevant content that can unambiguously respond to specific "people search intent". Simply put, if you sell fresh flowers, you want a user who wants to buy fresh flowers, not listen to the band "Flowers" or buy curtains with a flower pattern.
In a good way, the compilation of the semantic core should be done by professionals. But there are several ways to help you decide on the direction. For example, by studying your competitors' sites, you can begin to collect their target keywords and phrases, which will be a useful addition to your semantic core. Look at what headlines are posted on their sites. Then, do some Google searches and see if their organic ranking is in the top list. You can also look at Google's recommended competitive keywords.
3. Writing High-Quality Content
Filling your site with good, useful, and relevant content is almost the most important part of the SEO perspective. Content on a site gives visitors a reason to come back, a reason to share information with friends or colleagues increases traffic, and improves search engine rankings.
The type of content you add to your site is up to you. You can blog, run promotions, upload videos, mix it with social media marketing, and more. Most importantly, don't forget to put keywords in your articles so search engines can index you (especially in headlines, meta tags, and first paragraphs). But don't get carried away and do it organically. Otherwise, the effect will be the opposite – the English-speaking target audience does not forgive blunt keyword stuffing.
4. Link Building SEO Techniques
Search engines look at the number of links that lead to your site, and the authority of sites that link to you. This is what link building is for.
Like compiling a semantic core, this item should also be given to professionals. But here, too, there are things you can do yourself – for example, negotiate a mutually beneficial link exchange. Find other sites and social media platforms with similar themes and send a letter to the webmaster asking if they want to exchange links. Although search engines are more sympathetic to non-reciprocal links, an exchange is a great place to start!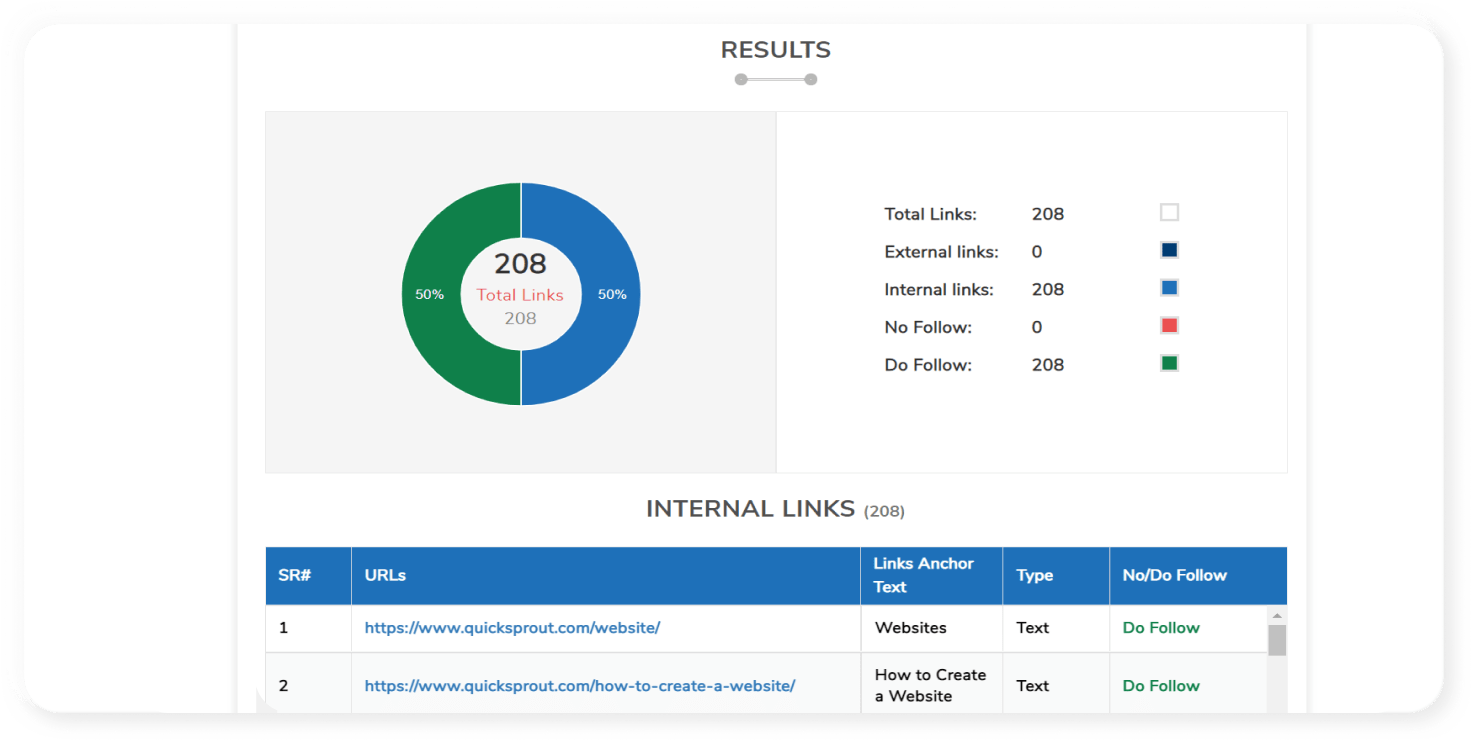 English-Language SEO Trends of 2022
Search engine optimization techniques continue to evolve from year to year. And any business that doesn't want to be on the wrong side of a new algorithm or major search engine change should keep an eye on the latest trends and transformations to understand their potential impact. So, we've gathered for you 5 actual English-speaking SEO trends in 2022.
Mobile SEO
The most important trend is mobile search. More and more people are spending time on tablets and smartphones. If you're doing SEO for desktops and do not mind mobile UX, of course, the ranking of the landing pages may be higher, but the ranking of mobile SERP is negligible. Therefore, focusing on mobile experience is very important and will only get stronger in terms of SEO fundamentals.
Local SEO Web Page
Don't underestimate local search intent. Local target keyword is critical due to the ever-increasing number of zero-position search queries, for which the answers are given directly in the SERPs. In addition, many of those queries are local, so it's important to create a robust backlink profile and get a Google My Business account.
Customer-Focused Content
Make sure to write copy that is customer-focused, not just offering up unknowable content to unknowable people. Address the specific problems your customer wants to be solved or eliminated. Don't try to outsmart the search term – focus on the user; your site will perform better and rank better.
Video Content
As YouTube's influence continues to grow, it's worth remembering that your SEO strategy should include video content – with keywords and optimized for search.
Show More and Tell Less
Today, SEO is influenced by context, not just long tail keywords, commercial intent, and category pages. We live in a world where it is very difficult to stand out from the crowd. Blog posts should not only attract attention, but also convert that attention, turning a person who is just interested into a customer, and then into a regular customer.
Surfer SEO To Write Content for More Organic Traffic
Surfer SEO is a great tool for modern marketers and businesses. It allows you to research your competition, find the right particular keyword for every part of the writing process, and track your progress. The software also provides valuable search results insights into your exact industry. Surfer is a modern, fast, and intuitive tool. It's very easy to use and it provides a lot of valuable data. We've been using it for a while and we're very happy with the results.
Why Contenteam Uses Surfer SEO
The reason why we use Surfer SEO is that it allows us to do things like keyword intent research, understand competition, and track our progress. The software also provides valuable insights into what people search in every industry we work with that we wouldn't be able to get otherwise.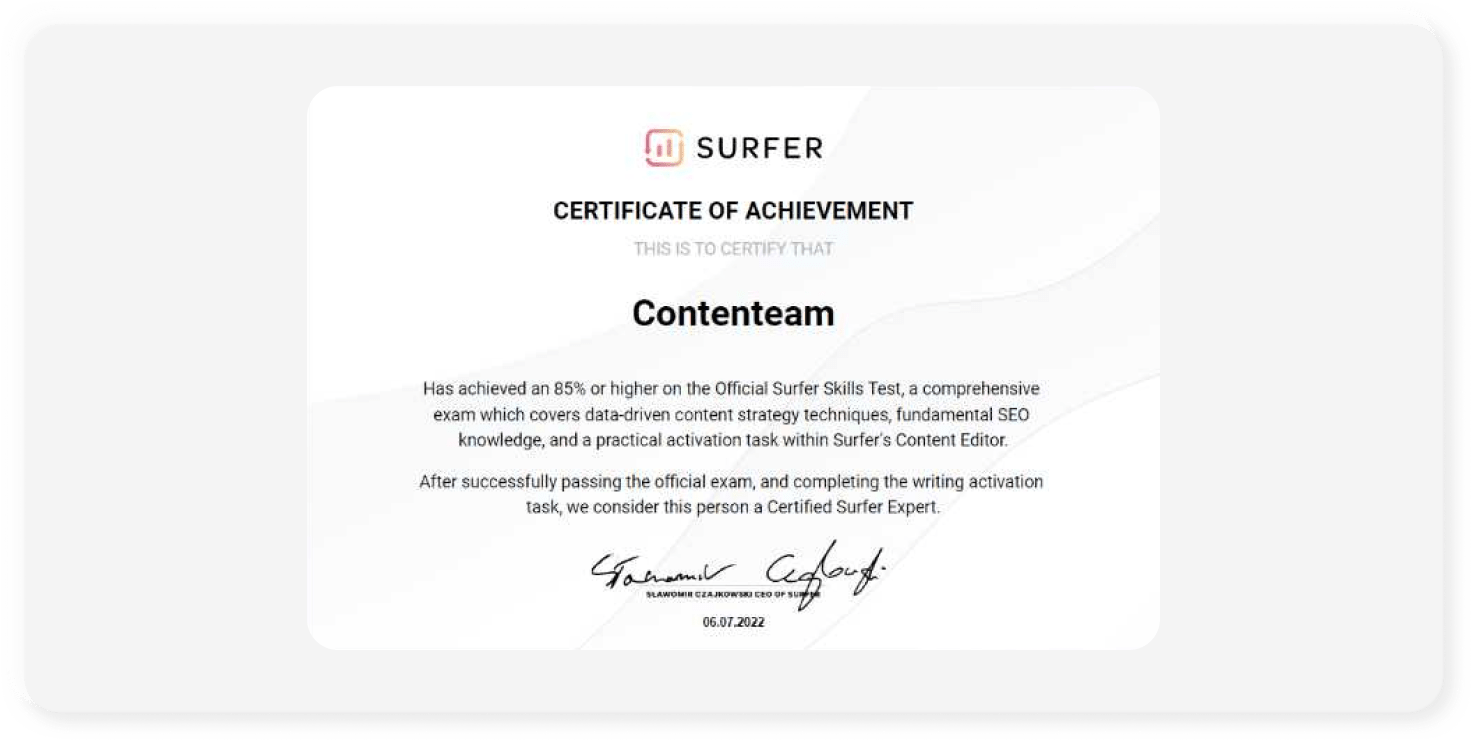 Get in Touch and Be Rewarded With Content That Ranks!
Our team of professional copywriters and editors would be happy to help you with your project. We have a wide range of experience and can offer you the best possible service.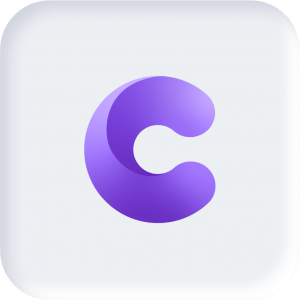 1. What is SEO copywriting?
SEO copywriting is the art and science of writing content (for ex. blog posts) that is both keyword-rich and optimized for search engines. It is an important part of any digital marketing strategy and can help you improve your organic traffic and visibility in search engine results pages (SERPs).
2. Why is copywriting important?
Copywriting is important because it can help you improve your organic traffic and visibility in search engine results pages. By writing content that is both keyword-rich and optimized for search engines, you can attract more visitors to your website and improve your chances of ranking higher in SERPs.
3. What are the benefits of SEO copywriting?
There are many benefits of SEO copywriting, including:- improved organic traffic and visibility in SERPs
– increased brand awareness and reach
– improved customer engagement and conversions
– higher chances of ranking for your target keywords
4. How can I improve my SEO copywriting skills?
There are a few things you can do to learn SEO copywriting:
– studying the best practices for writing SEO-friendly content
– reading helpful guides and tutorials on copywriting and SEO
– taking courses or attending workshops on copywriting and SEO
– working with a professional copywriter or editor who can help you improve your skills
5. What are some common mistakes to avoid when doing SEO copywriting?
Some common mistakes to avoid when doing SEO copywriting include:
– using too many keywords or keyword stuffing
– writing for search engines instead of humans
– failing to properly optimize your title tags and meta tags
– neglecting to add alt text to images
– not including social media sharing buttons
– not promoting your content after it is published
6. What are the best SEO copywriting tips?
One of the best SEO copywriting tips is to write for your audience first and foremost. It's important to remember that you're writing for people, not for keyword intent only. Your blog post should be engaging, informative, and relevant to your target audience.
Use keyword intent in meta-description and title tag.