Cryptocurrencies have been gaining popularity. Up until recently, most people only knew of Bitcoin and considered digital assets a scam; however, more and more companies have been implementing cryptocurrency trading and hiring copywriters to write outlooks on a wide variety of crypto securities.
How can you stay competitive in such a difficult niche? Read on to learn tips from Darya Bobrova, leading financial analytic from Contenteam editorial office.
In general, cryptocurrency is a complicated topic that requires in-depth knowledge. If you are not a market analyst or not interested in crypto assets, you should find trustworthy sources that will make you an expert in a few hours. Here is a list of sites that can help significantly.
It's a well-known website that tracks the prices of digital currencies. Here you can find all the data you need about a cryptocurrency's current price, market capitalization, and the highest and lowest prices for certain periods. Also, the platform provides you with basic information on each coin. CoinMarketCap makes its own cryptocurrency rating that is accepted by most companies. Thus, you can use it without a doubt.
It's not only a site with live cryptocurrency prices and coin descriptions but a source of crypto news and educational materials. If you need up-to-date information about crypto assets, CoinDesk is what you need. Additionally, the website shares the latest analytical research that can be useful if you're writing full price predictions rather than a simple coin outlook.
CoinDesk also has charts for each coin. You can use them to depict the price direction. Still, it's not equipped with instruments for any analysis.
Cryptocurrency Websites
There is no more reliable source of information about a coin than its official website. There you can find the basic information about the product with history and internal news; the latter is one of the triggers of price movements.  
Predict Without Doubts
If you have ever written an article about cryptocurrencies, you know that history is usually glossed over. Of course, no one needs bare facts about cryptos; it's boring and doesn't provide the necessary info.
Price prediction is what clients and readers need. If you are not familiar with a coin and don't have a clue how to analyze the price, use our tips.
The first hint is to use the price forecasts of different experts. A mix of views will make your article more relevant and conclusions more solid. Below you can find a list of sites that update price predictions regularly.
This source offers price predictions not only for cryptos but also stocks, commodities, and fiat currencies. You can find monthly and yearly forecasts, which allows you to make a more comprehensive price projection. At the same time, you will get current coin prices. The only disadvantage of the platform is the limited number of cryptocurrencies.
It provides real-time cryptocurrency prices with charts and rate predictions. The list of coins is vast. Thus, your choice won't be limited to just Bitcoin cryptocurrency price predictions. The website has its own crypto ranking by the market cap, which is perfect to understand the relevance of the coin you write about. You won't find forecasts for the upcoming day. Still, TradingBeasts make long-term projections, which are more useful for crypto articles. 
It's another reliable source that offers forecasts for a wide range of assets such as cryptos, stocks, forex, commodities, and funds. Wallet Investors have a ranking of crypto assets, which you can sort by market cap, last price, volume, and change by %. This data will fill your article with more necessary and exciting information.
Our second hint is to pay attention to the current price. You should understand what the current price is before analyzing its future direction. Keep in mind that the rate differs by the cryptocurrency exchange. That's why when you mention the live price, indicate the platform you used. The leading cryptocurrency exchanges are Coinbase, Binance, Bitstamp, Kraken, Bybit, and Bitfinex. The cryptocurrency market is highly volatile. Thus, add the date of the rate.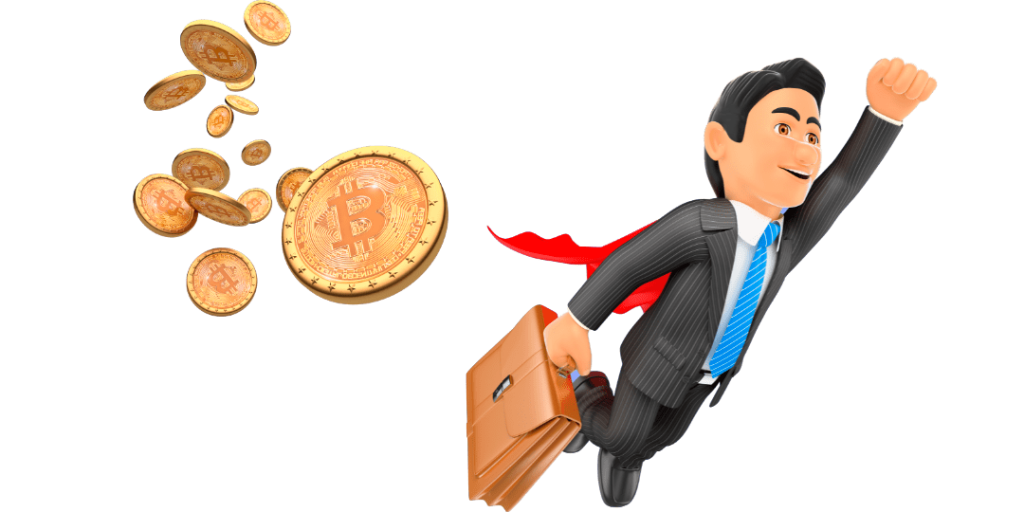 The analysis may be the most challenging part of the article. Most of the clients require you to write your own technical analysis. Hmmm, not bad. But what if you have no analytical background? Even if you can use the analysis of others, you should be sure it makes sense.
No matter whether you can do technical analysis or you would like to find one released by somebody else, you can use the TradingView platform. It has plenty of advantages. First, you can choose a cryptocurrency exchange that you prefer. Second, you have a wide range of instruments that allow you to analyze the market and make a chart that will explain your conclusions about the price movement.
If you are not skilled enough to do technical analysis, you can use the thoughts of analysts and crypto traders who publish their outlooks at TradingView. However, you should use others' ideas wisely.
Here is our third hint. The technical analysis can be done for different periods. If you need to provide a short-term TA for the upcoming days, hourly, four-hour, and daily timeframes will suit your purpose. In case you are required to write a monthly or yearly analysis, you should use high timeframes such as weekly, monthly, and even yearly. Try to avoid analysis for the short term.
It's unlikely your client will require you to choose trustworthy coins yourself. Usually, they come with a particular task. Still, if coins are not defined, you can make your own list of reliable crypto assets. 
We recommend you use rankings. Most of the websites that provide price predictions have their own rankings. We have mentioned some of the most trustworthy ones. They are CoinMarketCap, Wallet Investor, and TradingBeasts.com. 
If you don't believe in rankings, you can check the market capitalization and the date when the cryptocurrency was launched. 
If the market capitalization is large, it's the first sign of a reliable cryptocurrency. 
If it's a newbie coin, we recommend you avoid writing about it. The crypto industry is still full of scams. If the asset hasn't proved its reliability with time, you better skip it.  
To conclude, the crypto world is complicated. Still, if you are equipped with reliable sources, you can write a relevant article not only with cold, hard facts but with price predictions and market analysis. If you can't provide your own predictions, you should combine projections of crypto experts and analysts. Be accurate in the data you mention. Use trustworthy crypto exchanges and mention all relevant information, such as the date and crypto exchange.