The crypto industry is becoming more profitable for both investors and companies that develop supporting technologies.
As a result, we have an oversaturated market, and it's getting more and more difficult for users to navigate it. That is why you need a competent content strategy to grow your crypto project online and useful, accessible content to attract attention and build loyalty. 
What To Include in Crypto Content
Below are general recommendations – they can help your content bring in results and generate high-quality leads. Use these three rules as guidance when creating a strategy.
Offer Value
The cryptocurrency market hasn't reached its peak yet, but the media space is already full of many similar topics circulating again and again. Every other platform claims that cryptocurrencies are dead or the opposite, promises that the industry has an exceptionally bright future. New projects talk about their products and assure that they can make anyone rich. That said, few people bother explaining what is special about their idea.
Offer your readers a middle ground: content without exaggeration or empty promises that is accessible even for beginners and truly useful.
Try to back up each statement with data or an unbiased comparison.
This approach will help build relationships with potential customers and stand out among similar startups.
Offer educational materials for leads who are not familiar with the market or your product. Explain what crypto is, what crypto to buy, the basics of trading and mining, encryption, and blockchain. This will help you reach a wider audience and help newbies understand the specifics of what you offer.
1. Create Visual Content
Cryptocurrency is not an easy topic. What can help you explain even complex concepts is visual content: infographics, charts, tables, and videos.
As soon as you add a visual element to the text, the content becomes more memorable by 6.5 times. Without it, people tend to forget around 90% of the information.
The best visuals for crypto content are:
Infographics

. They get 3x more likes and shares on social media than any other content format.

Excerpts from the article

. Have a separate block with interesting facts, statistics, key findings, quotes, even headlines. The format will make it easier to scan the text.

Videos

. 59% of executives prefer video over text. The format is effective in generating leads and, in fact, doesn't require a lot of money to create.
2. Make Content a Part of the Sales Funnel
Quality content is the first step to generating leads. However, it doesn't end there. Potential clients need to understand what stages will follow next.
Develop a customer journey for all target audience segments. Make sure the transition to each following step is intuitive and organic.
For example, if you are collecting leads for a trading tool, don't urge readers to buy at the end of the article.
Offer them to learn more and redirect to content that encourages users to make a decision without a rush. Or ask them to leave contact information in exchange for a detailed trading guide.
Set goals for converting leads from one stage to another and track conversions for each piece of content. This way, crypto marketing agencies can optimize the strategy and focus on those content formats that bring paying customers.
Examples of Successful Crypto Content
We have the general guidelines covered – the foundation for a content strategy. Now, let's take a look at examples of topics, techniques, and formats that help crypto projects draw an audience and generate leads.
Chainalysis
Chainalysis builds trust by offering banks, government officials, and other stakeholders the software and data they need to master the technology. Their crypto marketing strategy is based on research and trend monitoring. Their blog posts receive hundreds of inbound links and top 3 organic rankings on a consistent basis.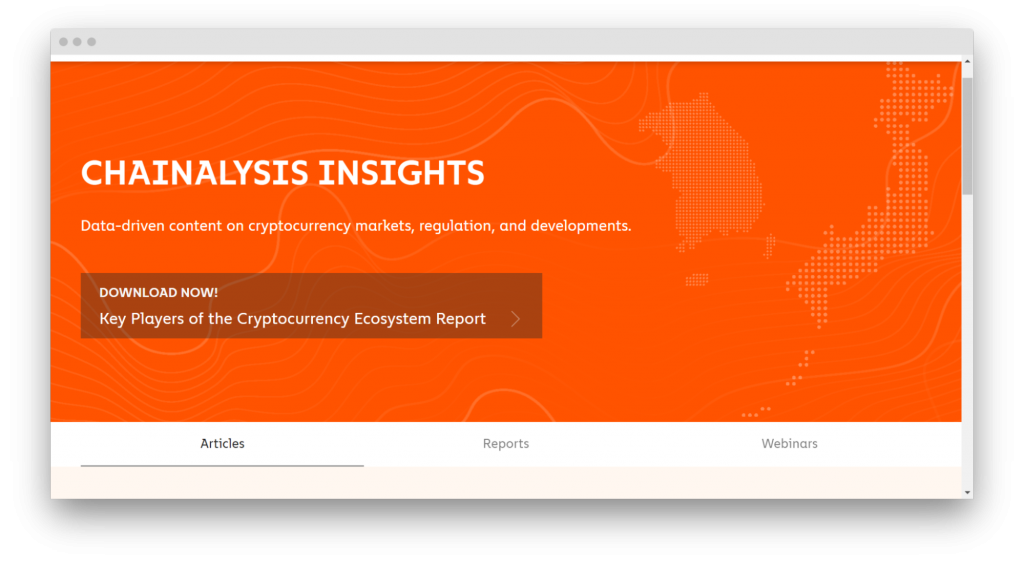 What content works well:
Bitcoin
Bitcoin's official website is the benchmark for cryptocurrency marketing. The project has tons of educational materials in different formats. You'll have the usual blog, a Wiki library, and even podcasts.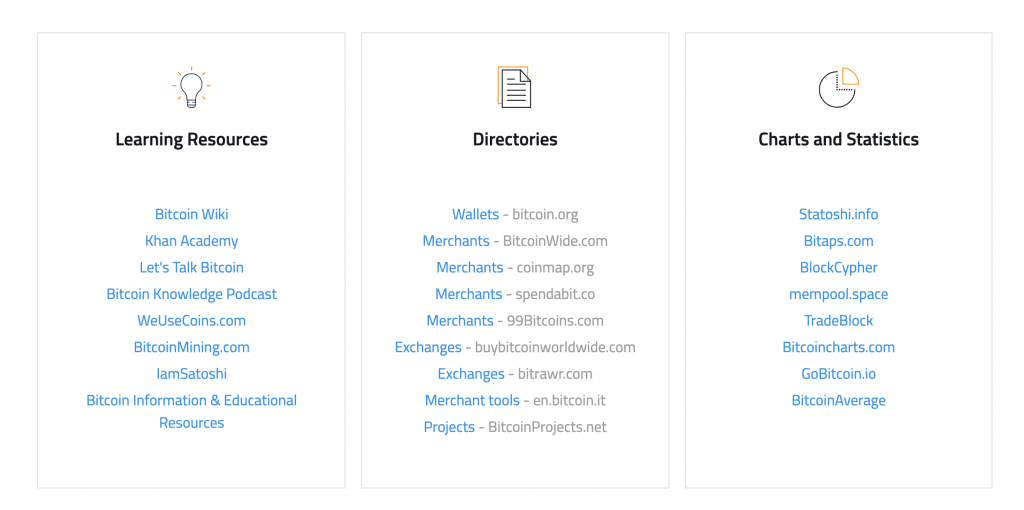 What content works well:
Bitcoin Wiki

 with answers about the coin created and maintained by the community.

Free 

video lessons

 that explain the basics of the project.

A large 

platform

 for user-generated content, where anyone can talk about the coin in a podcast, article, or forum post.

Detailed 

guides

 for beginners – full-fledged knowledge hubs.
Coinbase
The platform gives access to the crypto market to everyone. Because of how the company positions itself, it's implied that they need to create a lot of educational content. The company answers questions in great detail and accumulated almost half a million blog subscribers.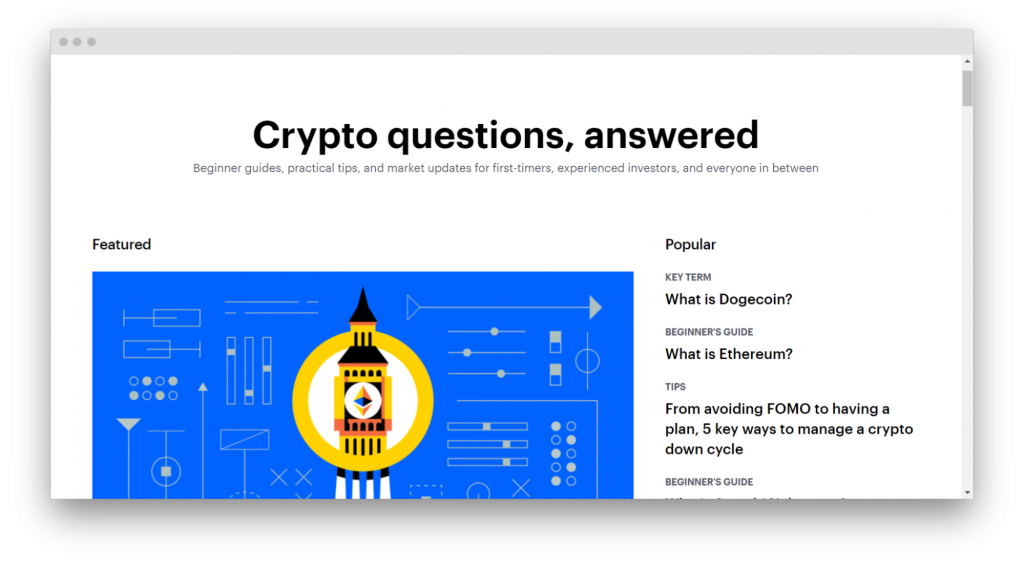 What content works well:
A popular 

blog on Medium

 to discuss the latest industry trends and share tricks and company news.

A learning 

hub

 for beginners. We see three kinds of formats here: crypto market basics, tips and guides, and industry news. The content is arranged in the Q&A format, which helps with the ranking. Not that there is a lot of infographics.

A small 

glossary

 of crypto terms with detailed yet accessible explanations for beginners.
Gemini
Gemini is a platform for buying and selling cryptocurrencies. The company distinguished itself from the competition with Cryptopedia – a free educational platform.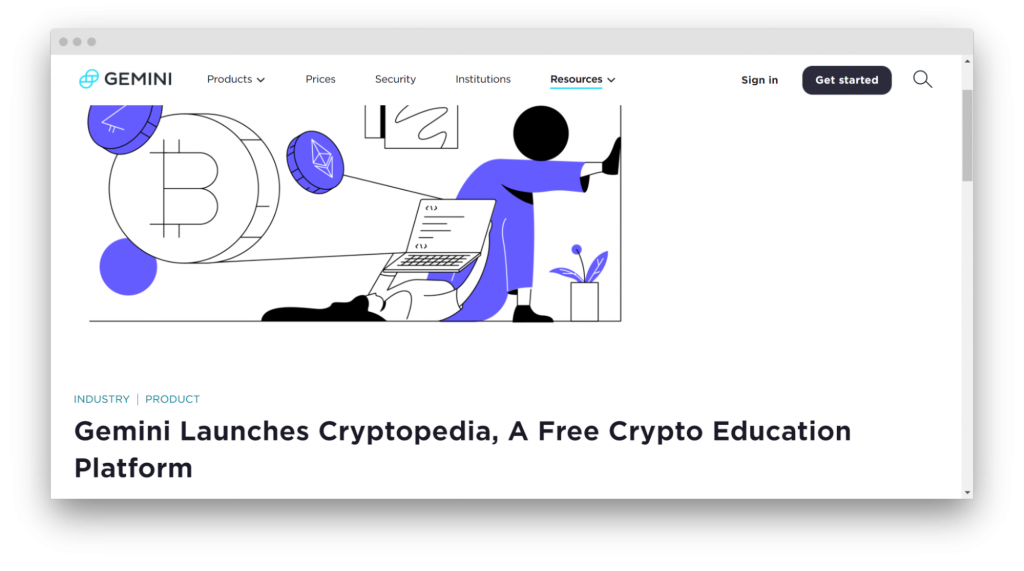 What content works well:
Lots of mentions and publications in relevant media. The site has a separate page for links.
Educational videos – webinars.
And, of course, Cryptopedia with in-depth articles about cryptocurrency, online security, investment, and DeFi. The project is still young but very promising.
Circle
The company's mission is to help online businesses send and receive payments using the blockchain. The brand uses content marketing very efficiently, so there is a lot to learn from them.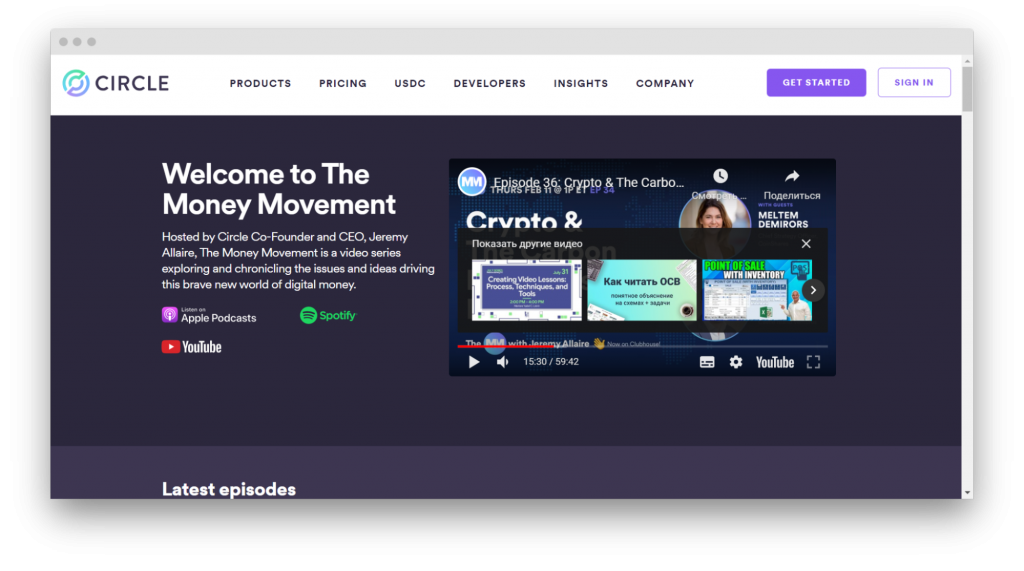 What content works well:
Ripple
The blockchain payment platform maintains a blog, records podcasts, and shares expert material with peers.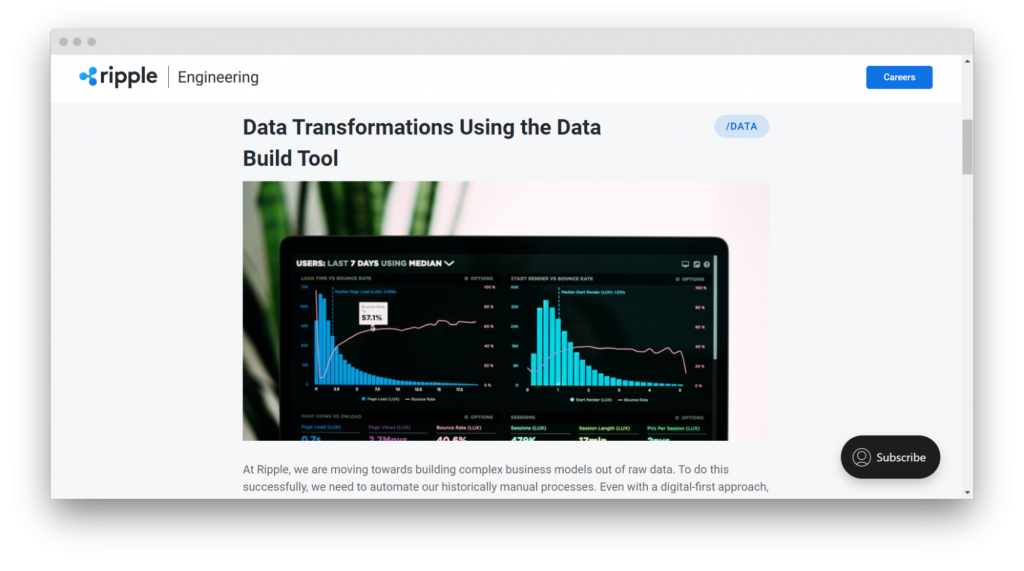 What content works:
In conclusion
Most crypto projects rely on educational content that helps attract beginners. Brands maintain blogs, shoot videos, record podcasts, and build vibrant communities (Reddit crypto communities are particularly active). It's definitely worth at least testing each of these formats. Then you'll see what works best for your project.