Crypto-related perceptions continually evolve, largely influenced by marketing campaigns and media representations. However, as digital currencies gain mainstream popularity, marketers have to deal not only with more enthusiasts but also with more skeptics. Persuading a skeptic can be fun, though. 
At Contenteam, we have our fair share of experience in promoting crypto projects. And we've made a few mistakes along the way (that we learn from, of course). So, we want to share our insight into things you shouldn't do unless you want to blow your marketing budget.
5 Things to NEVER Include in Your Crypto Marketing Strategies
Let's get straight to the chase – here is what you won't find in a good crypto campaign.
Misleading Messages
Avoid phrases that portray cryptocurrency as

"
simple and easy
"

, the platforms as

"
trusted
"

, security as

"
never been hacked
"

, and trading as

"
risk-free
"

. 
For one, it puts you on the radar of regulators, which pinned crypto ads as a red alert priority. The enforcement work varies from country to country, but since crypto is borderless, you can get in trouble (and possibly banned) in any of them. Yes, complaints and investigations will create a buzz; but not the kind you want. 
But you also don't want to seem disingenuous in front of your customers. Building trust is just as important as building a brand, so your marketing materials should not be misleading or socially irresponsible. Go out of your way to inform readers about the potential downsides of crypto investing and build awareness around these complex and volatile products.
Even if you sense preference for small risks with moderate rewards, don't make crypto products something that they aren't. Being honest will save you from having unsatisfied customers, to say the least.
The chart above shows where survey respondents learned most of what they know about cryptocurrency. The news and online research take the lead. While it might be hard to get your company featured on the national news, getting smaller-coverage media attention is not out of your reach. It can be through direct pitching – actively "chasing" journalists to cover your story. Or it can be an industry event that gets good PR.
The category of online research is arguably more enticing. This is where you have the most power to build your image and boost recognition. There are many different corners on the web you can tap into – social media, discussion platforms (Reddit, Quora), your own blog on the website.
One of the most common mistakes we see in crypto marketing is pursuing the work channels. So, before pouting efforts into any of them, identify your audience and find a channel to match. You'll be surprised to learn that crypto is not only for the young.
All Figures, No Explanations
Many crypto projects use figures to explain abstract concepts but fail to give context or provide explanations. For example, if you say "Coin X has a throughput of 5,300 TPS, and a transaction time of 10 min", do you expect regular users to see it as an advantage? They may be able to understand the latter part. But if you don't at least compare it to Bitcoin's speed (5 transactions per second), consider this talking point lost. 
Many people build their knowledge of cryptocurrencies passively. Here is how we suggest helping your readers switch to active learning:
Figures

should have descriptive titles and captions. The latter should be succinct enough to understand at first glance. 

Images

should be simple, accessible, and visually appealing (consider adding brand colors and design elements).

Choose the right points to highlight – the

facts

that proved relevant and useful to your readers' everyday financial lives. 
All style and no substance…
People who are "in the know" have precautionary ways to analyze crypto projects. Even those who are blissfully unaware of scammers tend to make assessments of crypto projects and altcoins. 
Here are the areas where you can convey the value of the project:
Whitepaper

– A token's whitepaper is where you outline the goals (realistic!) and explain the mechanism.

"About the team" section

– What reputable the team members have worked in the past? What are their qualifications? Do they have experience in the blockchain ecosystem?

Social media

– Build a large community supporting the cause. Facebook, Twitter, Telegram, and Reddit are good places to start.

Project announcements

– Keep users updated on the latest announcement. Make sure to look at the comments to garner user sentiment pertaining to the news. 

Blog

– Want to seem more credible? Create valuable content that is free for all users.
Non-Segmented Strategies
Don't expect all audiences to respond well to the same crypto marketing strategies. In the best-case scenario, you'll only attract one group; in the worst-case scenario, the message will lose its meaning and reach no one in particular.
In general, we can separate five groups of engagement: 
Active owners

– They are optimistic and feel confident about the global economy. Many believe crypto will replace traditional fiat currencies. They are more likely to participate in industry events, engage in new ventures (like NFTs), and become brand advocates. 

Passive owners

– They also have a positive perception of crypto. Even if the market goes up and down, these people believe crypto will come out higher in the long term. They are concerned about financial institutions and want to be confident in the longevity of the project. 

Curious

– They did some research and haven't purchased any crypto products. These people are less likely to believe that cryptocurrency is convenient and not too complicated in everyday use (here's your chance to prove them wrong). 

Skeptics

– This group has negative perceptions of crypto. Their most frequent sources of information about crypto are word of mouth and news; perhaps, you can double down on advertising triggered by customer experiences.

Unengaged

– They are similar to skeptics but don't display nearly as much aversion. As blank slates, they don't need a special approach, but the more engaging and attention-grabbing, the better.
Marketing Fails (Crypto Projects Edition)
As mentioned, many scammers are exploiting the popularity of cryptocurrency. Boxer Floyd Mayweather Jr. and rapper DJ Khaled learn this the hard way. A few years back, they became brand representatives for Centra Tech, which is now remembered as a $25 million ICO scam banked on celebrity promotion. "You can call me Floyd 'Crypto' Mayweather from now on" did not turn out well.  
This was not a one-off case. When some companies manage to scam investors out of millions of real dollars, this has an effect on the entire crypto landscape. So in 2022, the use of celebrity endorsements in crypto advertising isn't seen as credible as it once was. 
Aside from reverse influencer marketing fails from 2018, we can look at the ASA's (Advertising Standards Authority) rulings of December in 2021. Portraying crypto investing as something simple can get your ad banned. 
Example: Register in minutes, deposit instantly, then make super-easy and secure crypto trades.
The majority of banned ads held back information necessary for investment decision-making. If you imply that crypto's past performance will always be reflected in future movements, that can at least get you heavily criticized. 
Example: $5 in #Bitcoin in 2010 would be worth over $100,000 in January 2021. Don't miss out on the next decade.
Trivializing crypto trading activities is another way to lose credibility points.
Example: FREE Bitcoin worth $10 for every pizza bought.
Why Crypto Brands Failed to Hijack the Super Bowl
To give credit where credit's due, commercials for Coinbase, FTX, eToro, and Crypto.com, an NFT integration by Bud Light, and Binance were impressive. At the very least, they showed that crypto made it high enough to be featured on such a massive stage. 
But Super Bowl 2022 took place when Bitcoin and Ethereum had shed half their value since their peak just a couple of months prior. So, it was particularly hard to attract new investors into the crypto boom.
FTX "DON'T MISS OUT"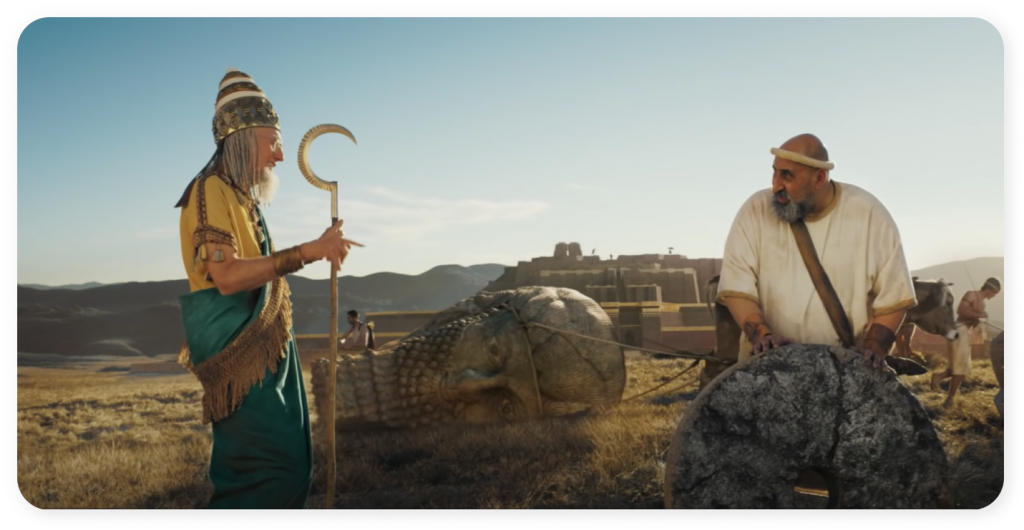 Larry David shrugs off life-changing inventions throughout history – from the wheel to (you guessed it) crypto. Calling your future customers too cautious and short-sighted can get you a few laughs but does not invite brand loyalty.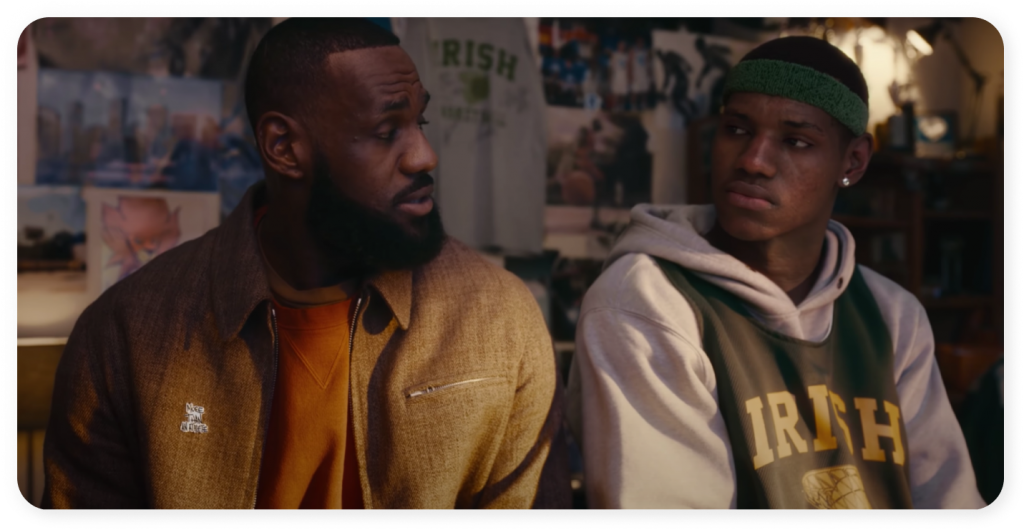 LeBron James met his high school self to give some advice. The ad failed to communicate what Crypto.com actually is.
BUD LIGHT "ZERO IN THE WAY OF POSSIBILITY"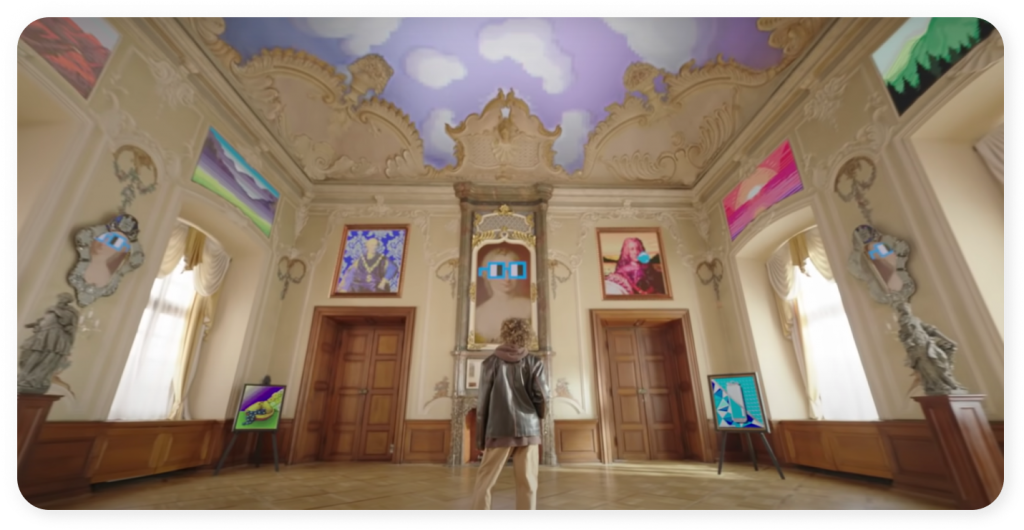 Similar to the previous ad, Bud Light does nothing to explain or advance the understanding of crypto or NFTs. For some, the announcement of 12,722 NFTs, $399 each, may be enough but not to the general public.
How to Engage Different Types of Crypto-Aware Consumers
If you want to spark interest in a crypto project, there are a few triggers you can implement. They are centered around building wealth & diversifying investments, freedom & flexibility, and shaping new financial systems.
Becoming Crypto Investors/Traders
Passive owners are often motivated by wealth-building potential. In fact, many skeptics are equally intrigued by that. Few other industries experienced such quick and unprecedented growth as cryptocurrency, so it's not surprising that people want to capitalize on it. 
Those who buy cryptocurrencies as a long-term wealth generator need to be convinced of the coin's further growth. Communicate what factors can drive it and what can protect the asset against inflation.
Using Crypto for International Remittances
Active owners, as well as curious users, take advantage of the global nature of cryptocurrency. The type of content they see should highlight freedom and flexibility. Talk about the ability to send funds without sneaky bank exchange markups bypass existing financial networks and related restrictions. Low fees, 24/7, borderless – all of it can interest this segment of your audience.
Building New Financial Ways and Disrupting Traditional Systems
Many active owners view crypto as something more than a technological phenomenon. They consider it an essential tool or unliking the potential of new-age financial systems. To appeal to them, show the cultural movement that a given project brings about. Talk about the intrinsic value of the project and the coin, consider introducing a bit of FOMO.
While we're here, let's also briefly talk about customer concerns that you can respond to through content: 
The bad reputation of crypto

– You can't deny scams and criminal activity in the crypto community. But you should prove that you're a legitimate company (strong online presence, social proof like reviews, etc.)

Fear of losing assets

– Share advice for keeping your crypto secure. Also, explain how volatility and changing regulation may affect the value of crypto investments and what tools can help benefit from different market situations. 

Steep learning curve

– This comes from uncertainty around the fundamentals, which you can also get rid of by just providing information. E.g., review financial products and write articles.

Negative environmental impact

– If your project uses an alternative protocol with low energy consumption, explain how it works. Perhaps, your project has no negative environmental impact at all.
Our crypto and fintech writers know the terminology, understand the technology and stay up to date with the latest trends. But perhaps most importantly, they can make any type of content engaging, even when on complex topics.
The crypto is flooded with content every day. So, let Contenteam make your articles stand out from the crowd!