A business presentation is a great way to introduce yourself to clients, partners, or investors. But creating a successful pitch, especially to a new audience, is a difficult task. You need to not only present the company accurately but also phrase it properly. Today we are here to share some editorial insights on preparing an IT presentation.
When asked about the time to prepare a speech, Woodrow Wilson, the 28th US president, said:

"If I am to speak ten minutes, I need a week for preparation; if fifteen minutes, three days; if half an hour, two days; if an hour, I am ready now."
It takes a lot of time to prepare a pitch and presentation of a startup, often involving more than one person. But at the end of the day, it's worth it.
A well-written, visually appealing IT presentation communicates that you are a professional, know your business, have the competence to talk about it, and value your colleagues' time. On the other hand, a poor presentation will fail in capturing the audience's attention and make a negative impact on your startup. For all intents and purposes, a presentation makes the first impression on your customers and partners.
What to Include in a Presentation: Let's Talk Specific Points
A presentation should reveal an idea and a business plan in less than 20 minutes. I have selected the 10 most important things from the investor's perspective, which should be included in a tech project presentation. Here's how to express ideas in a presentation.
A title page has the logo, the name of the startup, and a slogan (if there is one). A slogan should give an idea of what the company stands for and be memorable. Also, remember to include your contact information – you'd be surprised to learn how many people forget about it.
Summarize all the information about the startup to grab the audience's attention right from the start. Mention interesting facts, important milestones, and notable achievements.
Investors contribute money not only for the idea but also for the team. It is important for them to know the people who will make the concept successful. Talk about yourself, your team, and your mutual wins. This will show that you can work together effectively and enjoy doing it. If you have advisors, include them as well, but make sure they agree to be mentioned.
A good idea for any presentation is to present the problem that your concept will solve. Additionally, you need to justify why investors or partners should be interested in solving this problem using your product or service.
This is a value proposition. It should solve the problem you just talked about. If you have a product demo, now is a good time to show it. Add insights from case studies. This will help you prove that your product will work for real customers.
Calculate the market size for your product. If you already have completed sales, we recommend describing possible ways to promote it and forecasting future earnings. You can add target customer portraits, but be prepared to answer questions about the cost of attracting them. 
Sure, financial forecasting is difficult for a startup, so don't try to impress partners with baseless speculations. Instead, show the metrics you already have. For example, point out that you received 1,000 customers in X amount of time, have partnered with company Y, signed a contract with a large customer, or will increase your income by Q3.
Every business has competitors, even if you offer something new and unique. List your competitors and note what makes your product/service different from their model.
All company presentation ideas come down to this – the main point that an investor wants to know. You need to explain your plan to make money. List all the revenue streams within your model and the payback period for each. How will you price your product, and how much are your competitors charging? We also recommend discussing the customer value and how you will keep them engaged.
If you have already raised money, talk about who invested, how much they invested, and what you did with these investments. If you have not attracted investments yet, talk about what you have achieved with minimal funding. If you are trying to raise capital, specify how much you want to raise and how you are going to use the funds.
Bonus - Attitude of Gratitude
You don't need to create a separate slide but be sure to thank the audience out loud for listening and paying attention.
Design Trends in Corporate Presentations
Now, let's peek into 5 major design trends in startup presentations with examples. Of course, there are numerous more trends, but we chose the five most widely used and effective ones.
1.   More images, less text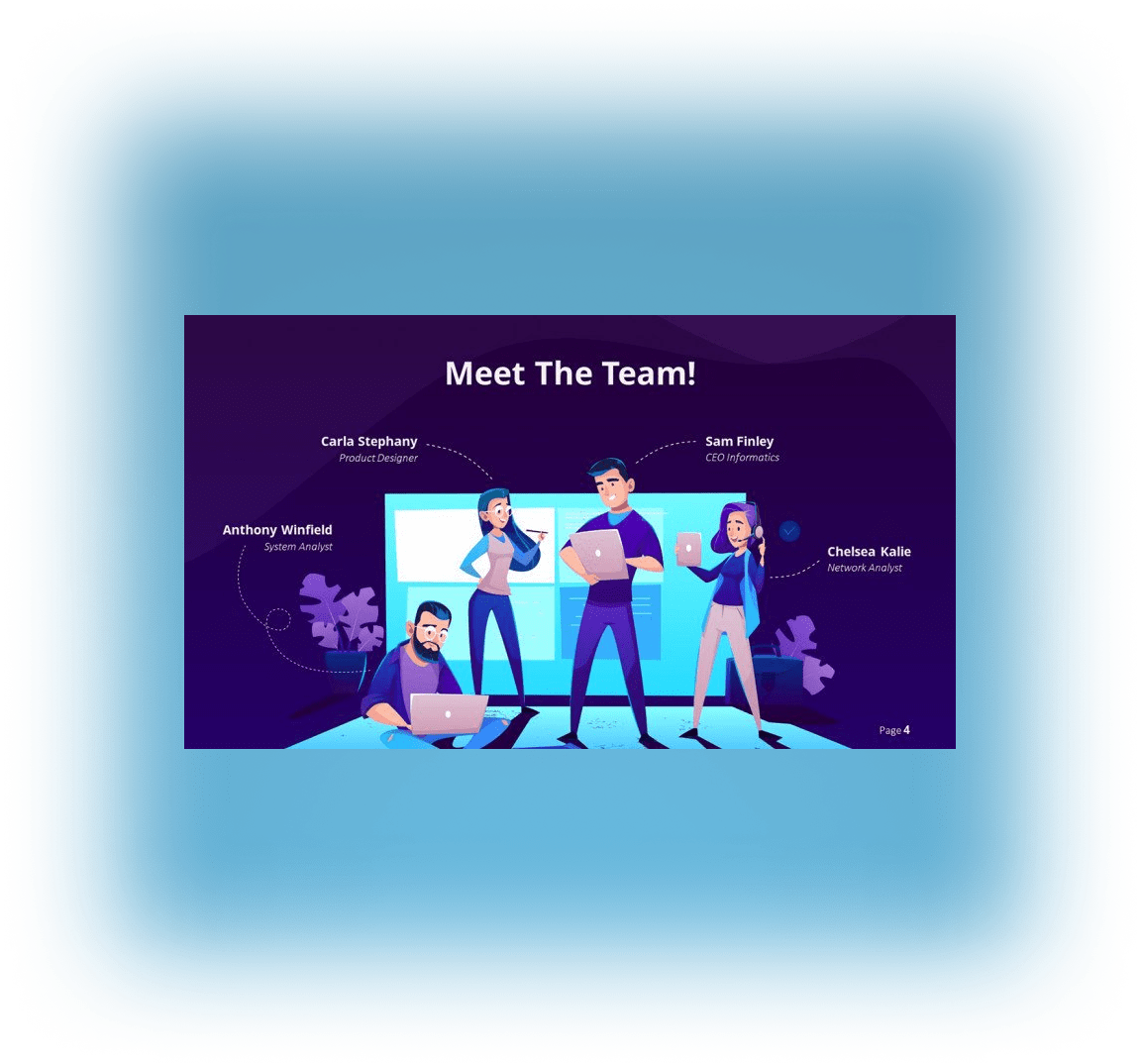 Gone are the days of long quotes of great thinkers or a detailed history of your company from the beginning of time – people are no longer interested. Now, they pay closer attention to the visual part instead of the text. So, feel free to include as many images as possible in your presentation and convey the important information by saying it.
2.   Infographic is the new black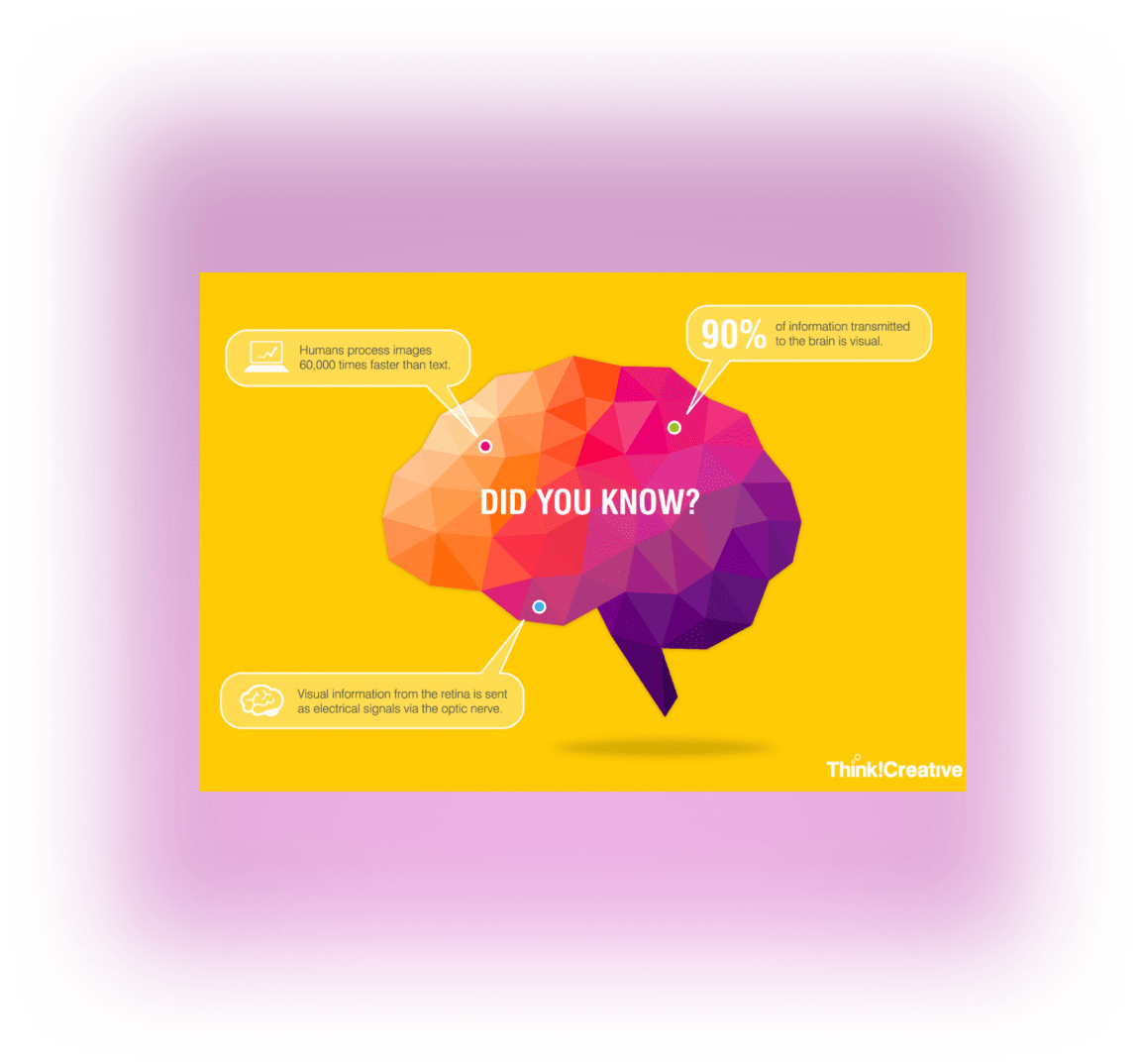 Combining information and graphics is the best way to shake up a boring slide. The audience wants to see new and fresh takes on presenting the information. Infographics are eye-catching and present key data in an easy-to-understand and interesting format.
3.   Customized fonts
Forget about Arial, Times New Roman, and Calibri. It's 2021, and people love seeing unique fonts in presentations. It allows your presentation to be visually different and original – even if there is no logo on the slide, the font will give away whose presentation it is.
4.   Minimalism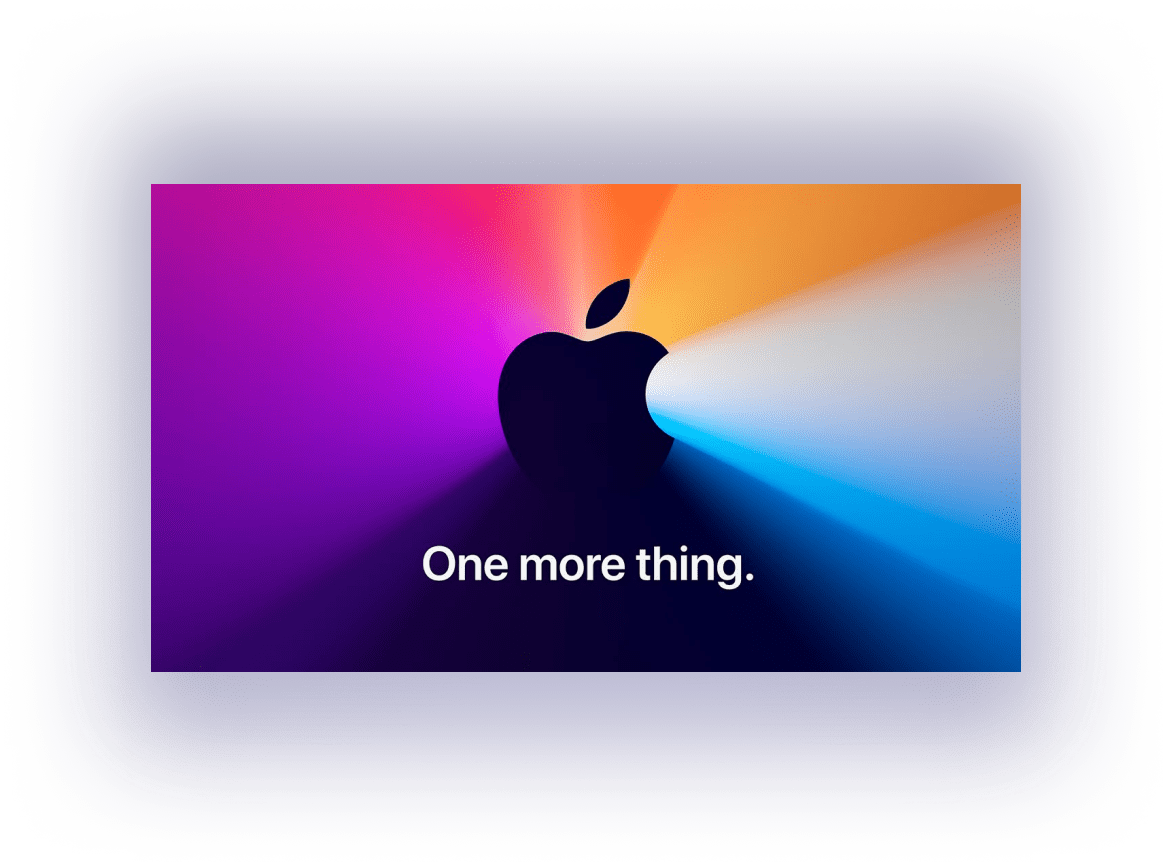 Minimalism is gaining traction not only in life but also in design. The trend offers another opportunity to help your audience focus on what matters most. Less is more. Don't distract your audience with the details they don't need, and they won't miss the important things.
5.   Trendy colors
No organization knows more about color than Pantone. Each year, they set the color trend for all areas of design – from digital to high fashion. So, according to Pantone, the colors of 2021 are Ultimate Gray and Illuminating. Why not follow the fashion and use these shades in your presentation, showing that you keep up with the times in all respects?
Grammar, Stylistics, and Tone in Presentations
All presentation projects need to have a strong foundation – grammatically, stylistically, punctually, etc. It should be free from all types of errors. Remember that a presentation is the storefront of your company for an investor. Any little thing, like a typo or a grammatical mishap on the first slide, can hurt your chances of success to a significant degree.
Be sure to adapt the style and tone depending on who the presentation targets. For example, some audiences don't mind slight informality, while others consider it disrespectful. Look into these nuances before creating a presentation.
Ideally, find someone who understands this audience and ask them to review the text.
Takeaway
Before making a presentation, write down a few questions that you expect to get and have a run-through with your team.
Remember that you are the expert in the topic, while your investors or partners are here to help you. But if you are not confident in your abilities when it comes to IT presentation ideas and putting them into proper words and images, you can always contact us – our IT experts will be happy to assist.