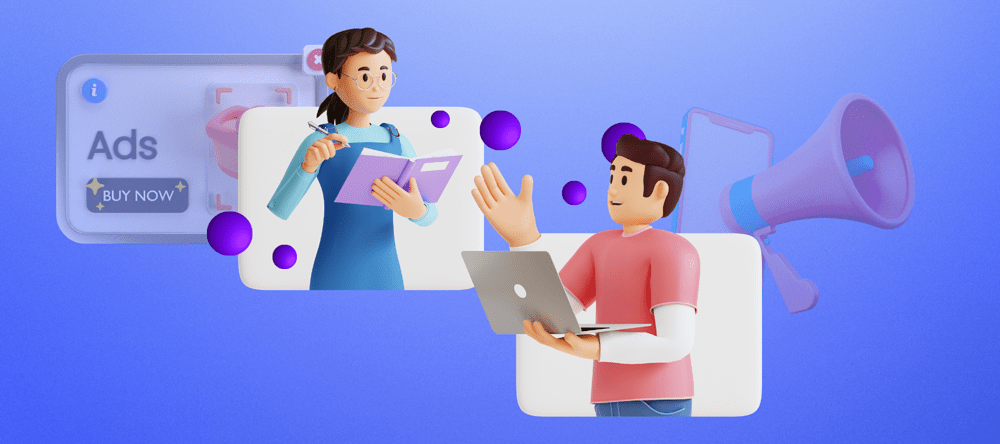 If you're wondering how bloggers make money by creating content, it's through affiliate marketing. It's very important to attract leads, grab the attention of your target audience, and generate passive income.
But it can be discouraging when you're writing all those articles to your target audience without getting positive results. Unfortunately, it takes more than inserting links in a blog to get sales through your site.
If you want to be successful at it, you're going to need an affiliate marketing campaign to drive traffic to the site, grow your audience of loyal readers, and get a good conversion rate. You take care of all these when you create content.
To understand what it takes to create powerful and effective affiliate marketing content, we should first cover the basics…
Feature Checklist for Every Affiliate Marketer Who Wants to Create Written Content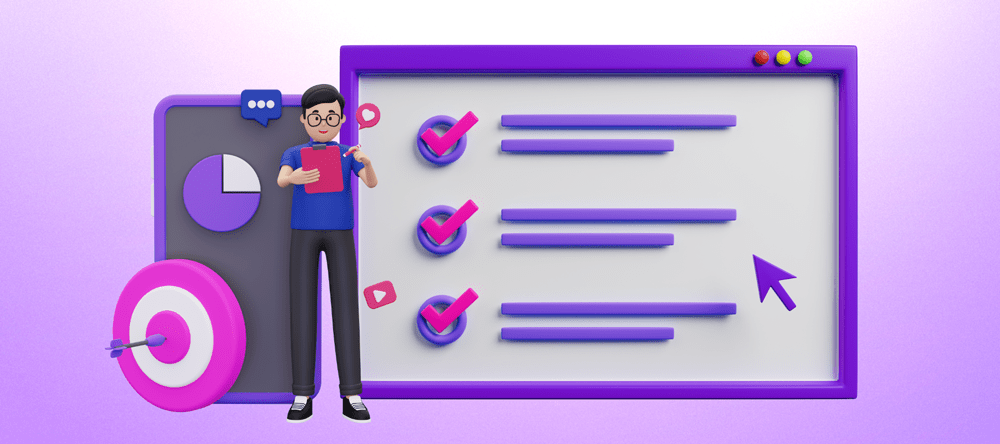 For clarity, there are many types of content you can create to attract a sizeable audience in your niche. You can use things such as how-to videos, visual content, various social platforms, and blog posts.
The most appropriate type (or types, you don't have to stick to just one!) will depend on your audience and the product that you're trying to sell. A great example would be how some vloggers in the beauty niche have an affiliate link for products featured in the video.
But since we're talking specifically about a written article, these features must be present: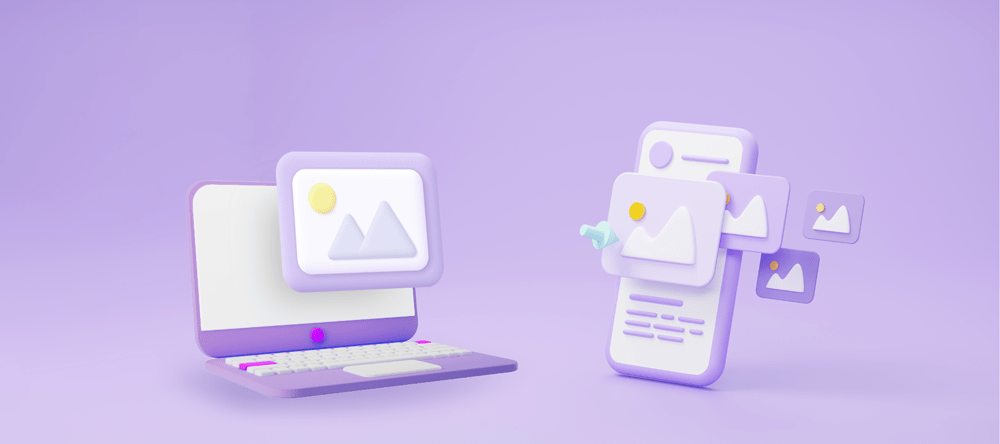 Did you know that the majority of websites nowadays are accessed through a smartphone? So chances are your target audience will be reading your blog posts on these devices.
Even if you don't have a say on what the website looks like, you can still help with mobile-friendliness by avoiding blocks of text. You can also make the content easier on the eyes by using headlines, tables, and lists where relevant.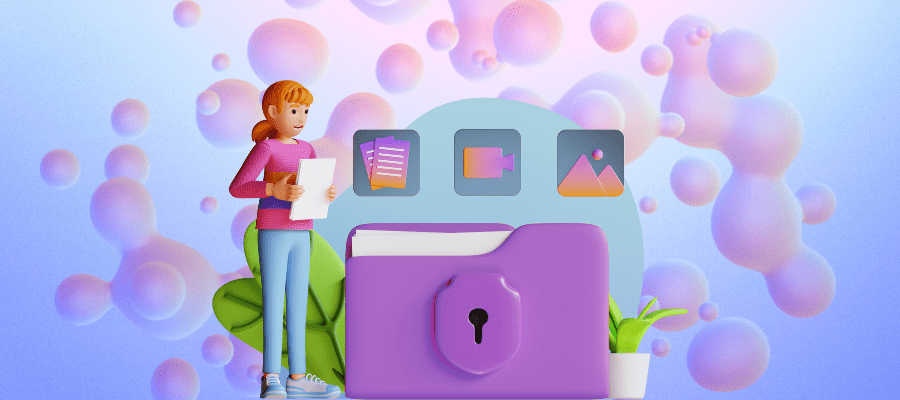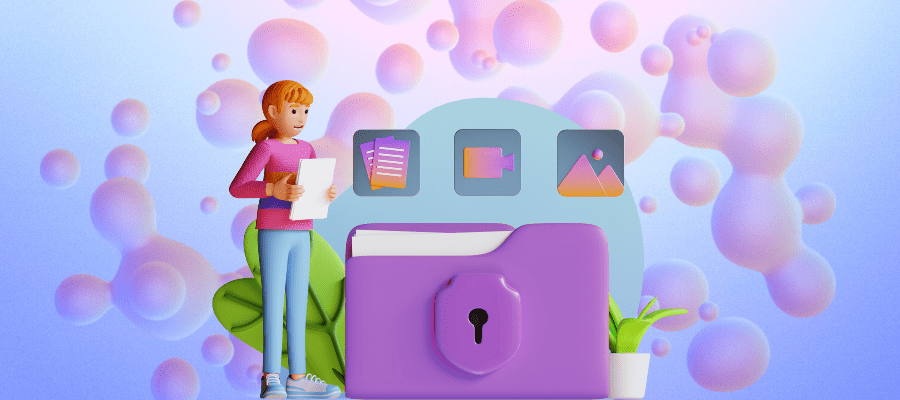 Visual content is important in blog posts because it makes the text more meaningful. Let's say you're making a tutorial on origami. Wouldn't it make sense to include pictures so your audience doesn't have to visualize it in their head?
With visual media, you'll be able to:
Make your content resonate more with your readers

Break the monotony of scrolling through text (super important for a long-form blog article)

Keep their attention longer

Improve comprehension
This doesn't just apply to pictures. Feel free to use other forms of visual media like GIFs, videos, graphs, infographics, screenshots, and more.
Affiliate Link
Unless you want to miss out on the sales, don't forget to use your affiliate links. These help keep track of traffic coming from you to the retailer's website.
It's not enough to just have them on relevant pages. Placement and frequency are both important in affiliate marketing. There's no limit on how many links you can put on one post. But if you put too many, your audience will feel like they're bombarded by pop-ups.
Calls to Actions (Optional)
A call to action is important in selling and achieving a direct response. If you're going for a hard sell, you'll want it to be clear to the reader that you want them to buy, sign up, or perform any other action you want to drive them to.
I find that a lot of writers are afraid of hard selling as they feel it could detract their audience from following their future content. But it highly depends on what you're going for. For example, a landing page will call for a more direct "Buy Now" approach. Meanwhile, a blog post may suggest instead of directly telling.
But you don't need a call to action every time you create content. For a listicle, you can just have the link on the heading. The same goes for product comparison. There's no hard and fast rule here. It's all about the purpose of your content and how you structure it.
The Secret to Any Affiliate Marketing Strategy: Quality Content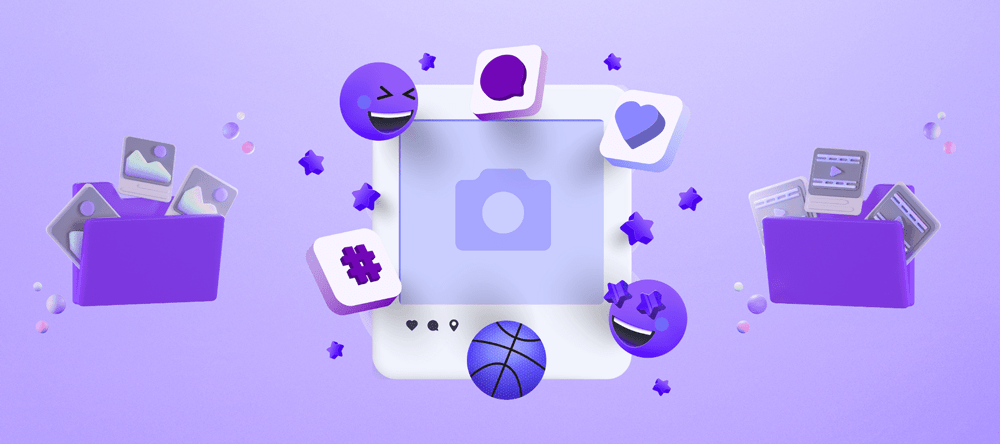 This is the base ingredient for anything that you write online. Amazing content helps you keep your readers on the page for longer. And because SEO isn't just about using search terms in an article, it will help in this regard too.
But how do you create great written content for affiliate marketing? Consider the following:
Type of Content
Depending on the objectives of your affiliate marketing campaign, a certain type of content may be more suited. Here are just some of the many you can try out:
Product Review. A product review is great if you want to go into detail about your experience of using certain products or services. It should summarize information that you feel your reader would want to know. Make sure to include something they won't find on official pages.

Product Comparison. Why not compare multiple products at the same time? This is a great way to highlight the features of similar products where your readers may value a comparison.

Case Study. If you want to go in-depth about how a product or software helped you, a case study is definitely the way to go. This may be especially useful if your audience values proof before investing in anything.

Tutorial. From recipes to everything else, tutorials are great if you want to insert multiple links because your audience already expects you to recommend something.

Seasonal Content. Stay relevant by creating content around major events such as Christmas, mother's day, and more.
In many instances, content is the centerpiece of affiliate marketing campaigns. Choosing the right type can improve your odds of success. If the keyword you're targeting indicates readiness to buy, it doesn't make sense to lead them to a resource page.
In the same way, an audience that is still gathering information should be educated instead of pushed to buy something.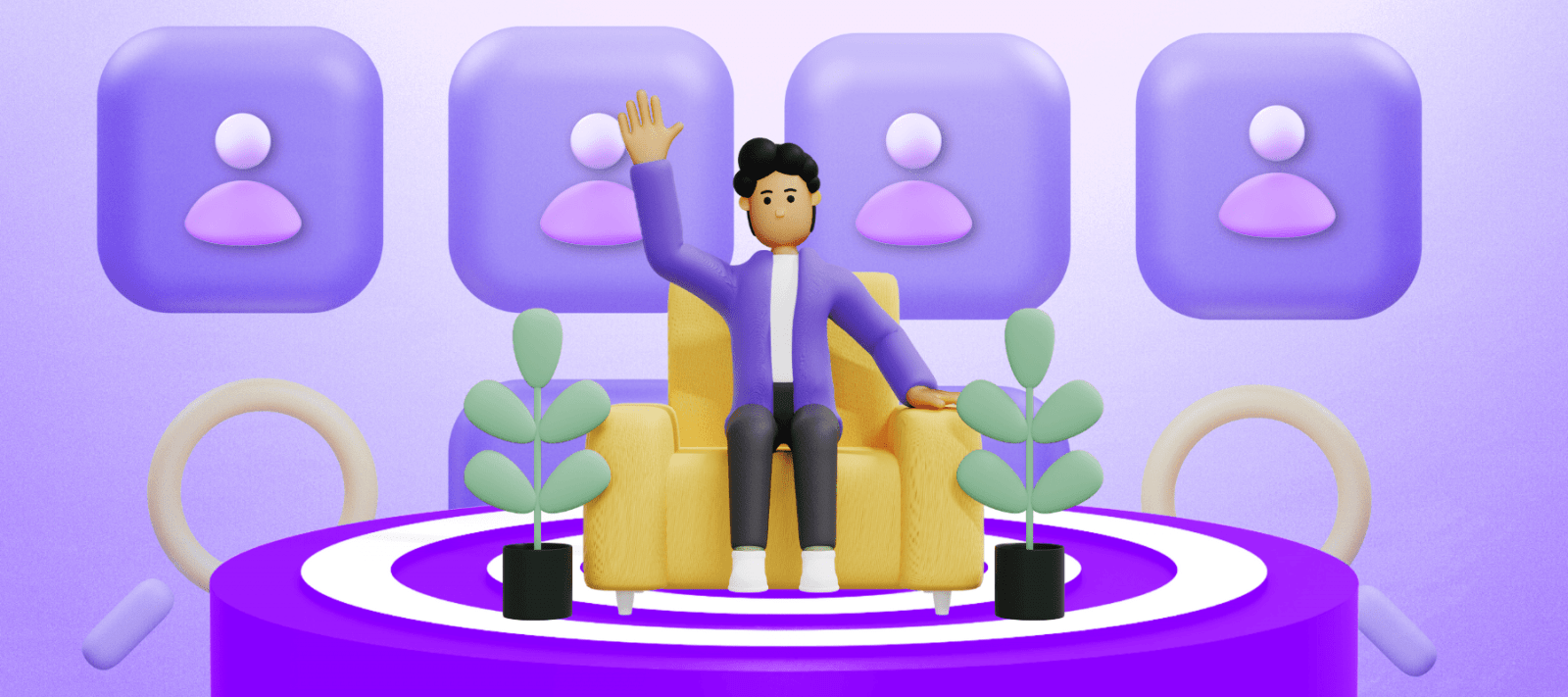 Knowing your audience demographics is important in all affiliate marketing campaigns. It helps you decide what you should talk about and how to relate to them. To start, you should know their:
Age

Gender

Location

Educational background

Career

Socioeconomic status

Interests and hobbies

Spending habits

Values
These factors will all give you an insight into what you should write about and how you should write about your topic. Your affiliate content should feel like you're speaking to them directly. That would be impossible if you didn't know who was listening to you.
For example, you're an affiliate for a company that sells weight loss exercise programs. If your audience is more interested in gaining muscle mass, even the best landing page won't have a good return on the affiliate marketing spend.
Readability
Unless someone is purposefully looking for a published study or book, no one is interested in big blocks of text. Regardless of their demographics, they'll still want to gather as much information as they can, as quickly as possible.
If you want people to pay attention to your affiliate content, make it readable. If you want your text to impact their decision-making process, they should be able to understand it.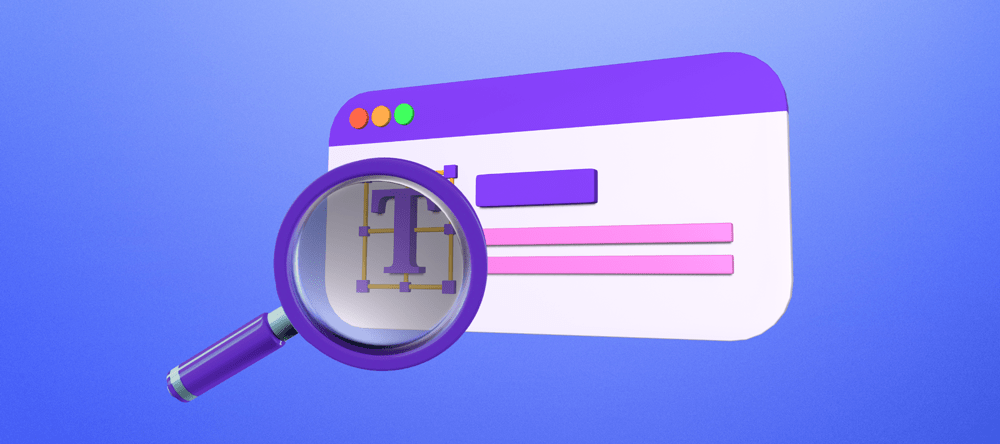 This means doing away with five-dollar words that you've only ever heard your English professor use. Use simple English to make everything easier to understand.
The last thing you want is for your reader to get stumped on a word while reading something on your website. You want them to be totally focused on your content instead of looking up what that six-syllable word means.
Tone
Based on what you know about the audience, should you create content that's conversational? Would your readers appreciate it if you inserted a few jokes here and there, or would they find it annoying?
Aside from how good of a writer you are, the tone is important as well. If you're in the medical niche, informality may prevent your audience from taking you seriously.
Structure
With search engine algorithms catching up to respond to what people actually want to see, the structure becomes even more important when you create affiliate content. This means using:
Proper headings to follow the logical succession of the post

Bullets or numbers to make lists or instructions easier to read

Short paragraphs to make the content easier to scroll (especially on mobile!)

Subtopics to break down the main topic
You should also create the content structure based on the search intent. For example, someone looking for the "best places to visit in India" is probably expecting a list.
The SEO Part: Create Affiliate Marketing Content for Search Engines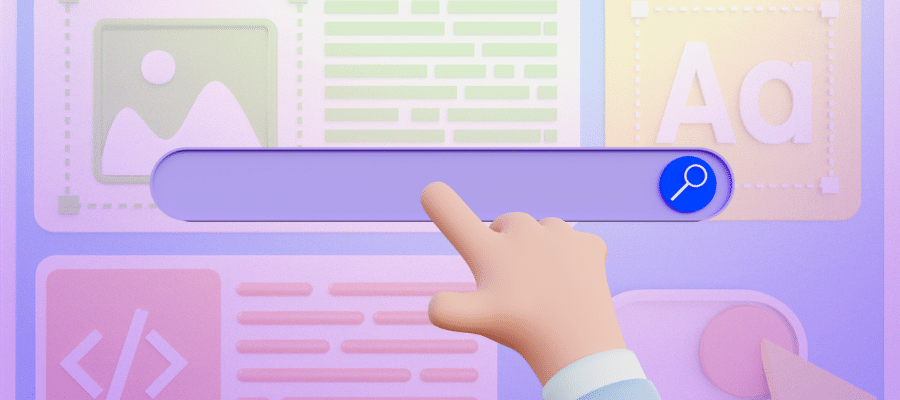 Keyword Selection
With Google Ads and the number of websites with big marketing budgets, it can be nearly impossible to rank for the top keywords in your niche. Whether you're creating affiliate content or not, these tips will help you rank:
1. Use long-tail keywords. Long-tail keywords convert better because they're more specific. There's also less competition for them, so it's easier to rank.
2. Add location. If what you're writing about applies only to a particular place, add that to the keyword. For example, "best car insurance policies California" instead of just "best car insurance policies". The more local, the less competition there will be.
3. Add a year. There are lots of blogs that haven't been updated in years. Show that you're updating yours by adding the date and year updated to the keyword.
Of course, all these things must be done along with using keyword research tools. This way, you can prioritize content that you have a chance at ranking for.
Keyword Frequency 
If your affiliate topic is basketball, the word basketball and any related search terms should appear enough times for the search engine to read what your page is about. Focus on using them naturally. For maximum impact, try to use your main keyword within the first 100 words and on at least one heading.
But apart from the main keyword, try to insert latent semantic indexing (LSI) keywords as well. These are the related terms that will help add more context.
Outbound and Inbound Links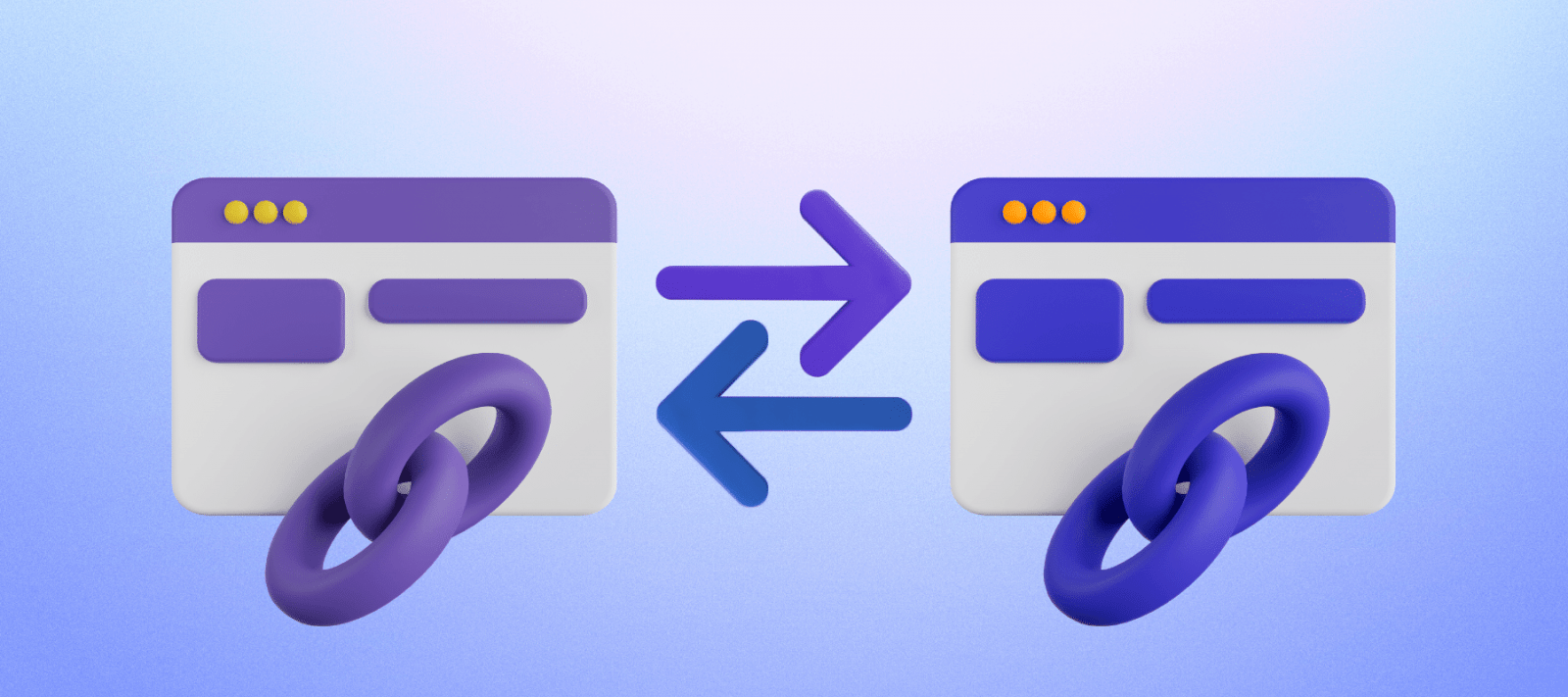 Except for landing pages where the content is all about the website, links are always important. In a case study Reboot Online wrote in 2020, pages with outbound links ranked higher than those without.
And just as getting a backlink helps boost ranking, so do inbound links. Linking to pages within your site indicates that they're relevant and of high quality.
Tags and Descriptions 
To rank, it's not just your content per se that you have to think about. You should also make sure that the following contains the main keyword:
Title. Put it as close to the beginning as possible to make it clear to every search engine what the page is about. Feel free to add a modifier like "best", "free", and "guide" if applicable.

Meta description. This is your way of convincing people to read your content. Apart from the main keyword, feel free to insert other relevant terms too.

URL. This should be short. If possible, it may just be your keyword plus one or two modifiers.
Is There a Shortcut to Optimizing SEO?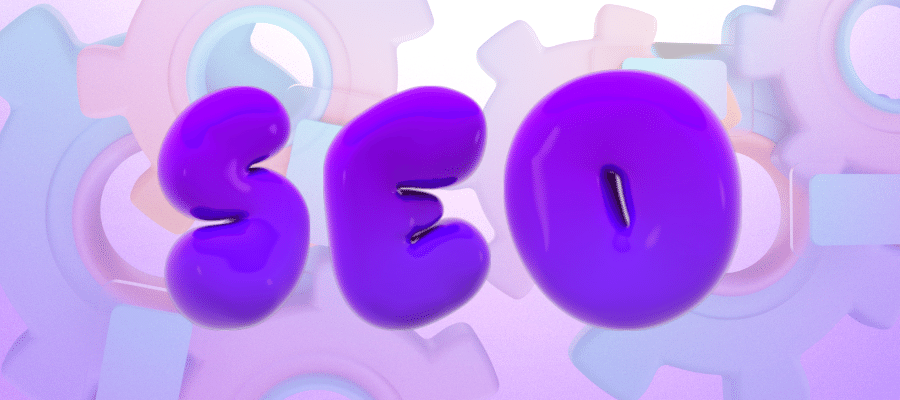 Yes. Search engine optimization tools like SurferSEO and Frase do a lot to cut down the time involved in research. And from what I'm seeing, they do a great job in helping writers with no experience with ranking their content. They're also very simple to use. Usually, it just involves:
Structuring the content in a certain way

Using a certain number of images, headings, and paragraphs

Inserting keywords
But you shouldn't be relying on them completely. Think about it this way: would the suggestions on Grammarly mean anything to you if you didn't know the basic rules of grammar? Artificial intelligence may have gotten more advanced over the years, but there's still a lot that it can miss.
By at least knowing the foundations of on-page SEO, you'll be able to determine if the tool you're using is setting you on the right path.
Need a Lot of Quality Content ASAP? Order Bulk SEO Writing Services from Contenteam!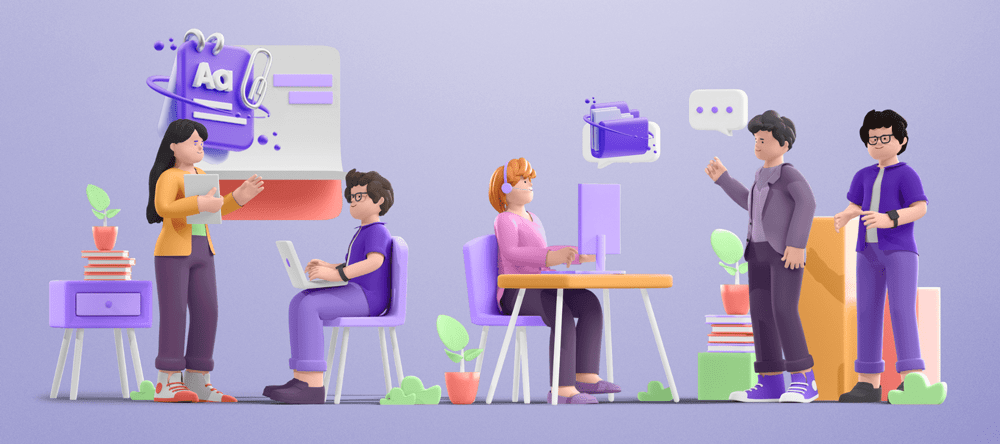 Bulk writing isn't just about writing. It's also about organizing the tasks and making sure that everything is done right and on time. If you need search engine-optimized affiliate marketing content that's designed to convert, Contenteam will have the best people at your service to research and produce top-notch affiliate content that readers trust.
Order Bulk SEO Copywriting Services for Your Affiliate Content Today
Chunks of Wisdom in Creating Affiliate Content
If you want to create quality content that readers actually want to pay attention to, keep these things in mind:
1- Don't Be Afraid to Break the Rules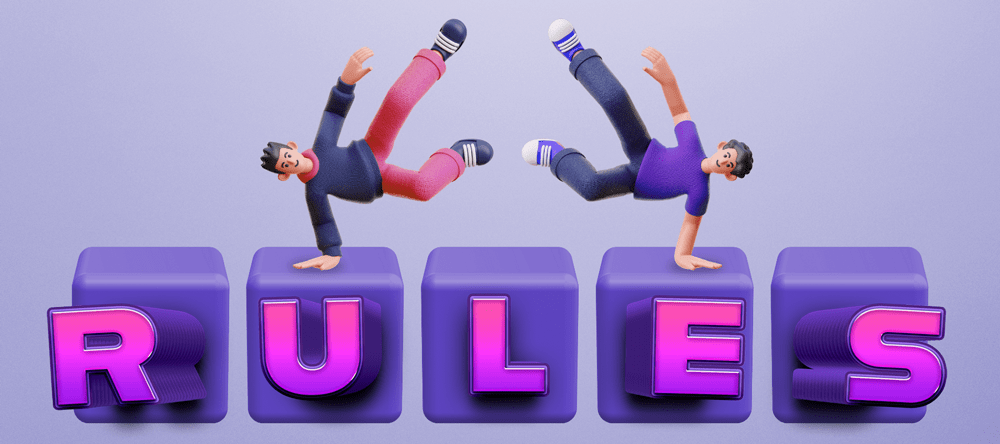 I'm a huge fan of using SurferSEO, Frase, and similar tools designed to create SEO-optimized content. But know that it's not just about checking boxes or reaching a certain number. Based on my personal experience, their suggestions aren't always right.
For example, algorithm-produced guidelines tell you that an 800-word blog post should be completed in six paragraphs. I actually did it once to comply with the requirements, and it didn't look good.
Remember that you create content for people. We only take care of SEO because the search results play a huge role in whether or not you successfully drive traffic to a page or site.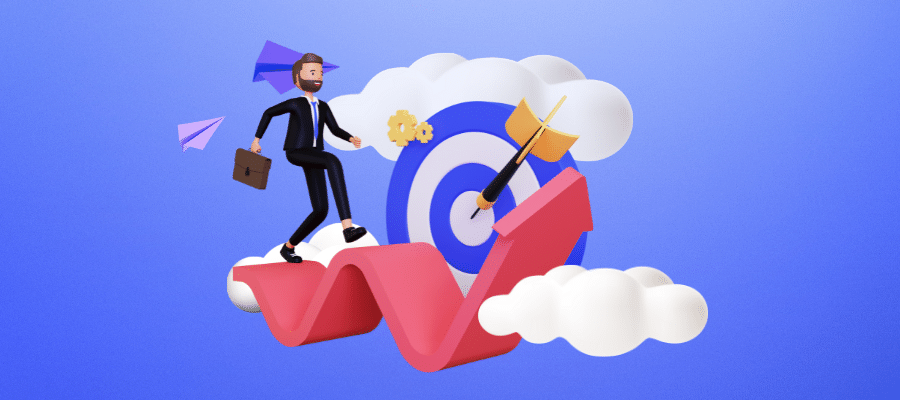 Affiliate marketers are essentially middlemen, so your goal is to close sales. There are numerous ways in which you can do this, but when it comes to content, your goal is to get them to click an affiliate link.
Having an idea of the general demographics of the visitors getting to your affiliate website will help in this regard. Your prospective customers will be coming from this group and you want what you write to appeal to them.
3 – Building Trust Is Important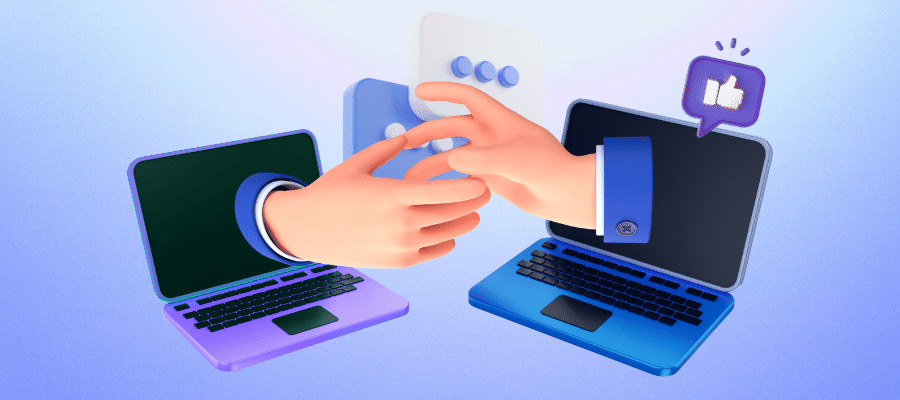 Providing valuable information and establishing your website as an authority in your niche is important not only for your ranking but also for conversion rates. Nowadays, users tend to be warier than ever about clicking links.
As a content creator, it's your duty to provide readers value through every article you write. If you want them to trust you, be trustworthy. This means being truthful in describing goods and services. You don't want them to blame you if they end up being converted by your affiliate marketing campaign.
4 – Not All Affiliate Content Will Be a Winner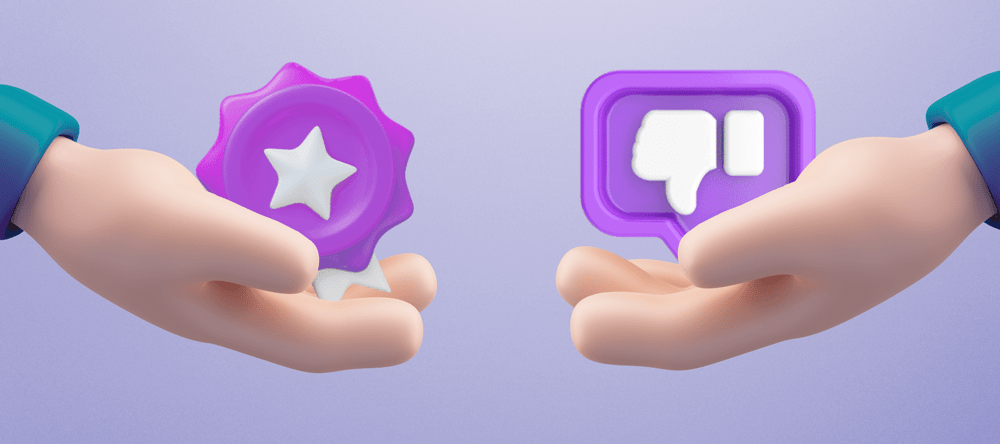 Sure, your audience members may not be interested in your detailed reviews of pots and pans. But perhaps something related to this may get their attention. Even if some of your writing doesn't convert visitors as much, it doesn't mean that it's useless.
Some will just resonate with your audience better than others. Use it as additional information in crafting your content marketing strategy.
5 – Think About How It Can Tie Up with Other Affiliate Marketing Campaigns You're Running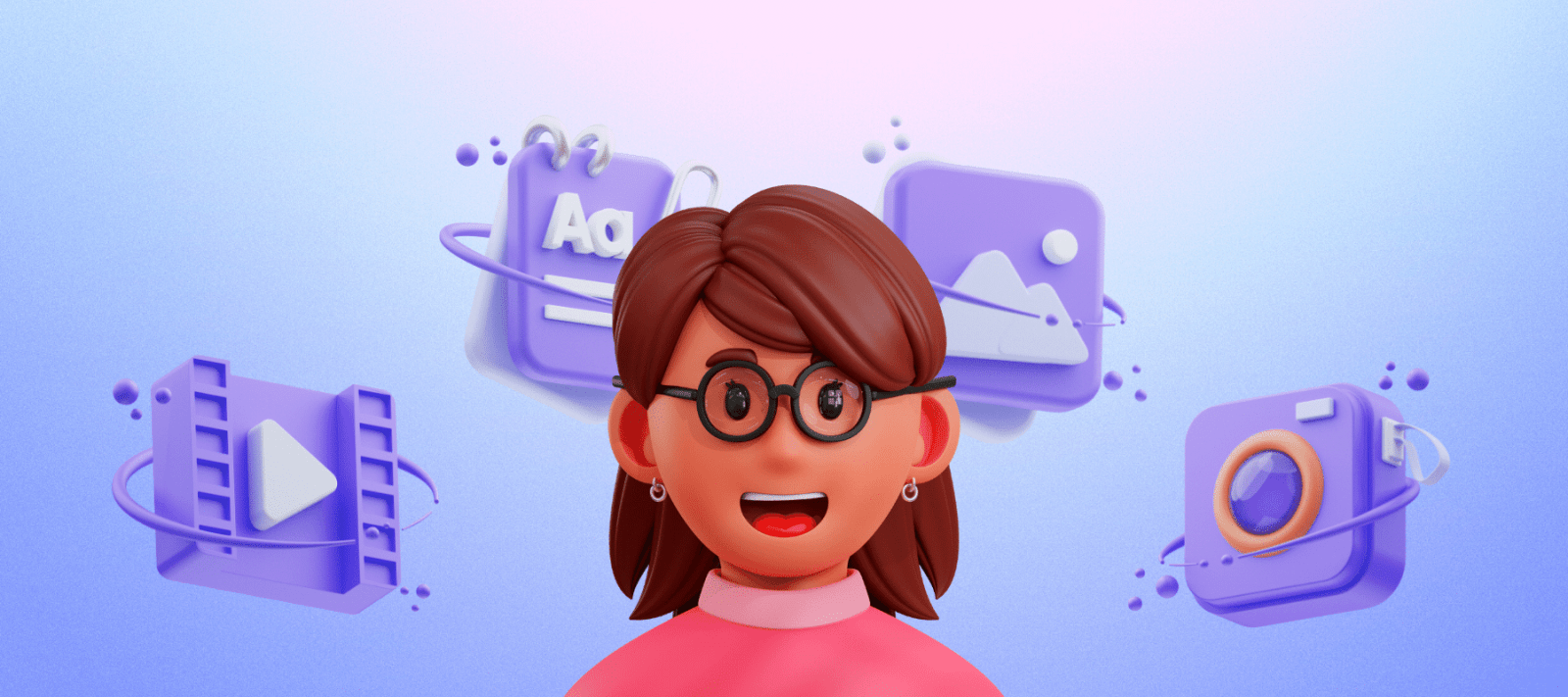 Valuable content can get you sales. But if you also have video content, social media content, and other content, why not tie all those up?
Do you know how they say that the whole is greater than the sum of its parts? It's true here too! Even though each of your marketing channels can be successful as a standalone asset, you as a content creator must also attempt to get more from all of them.
Frequently Asked Questions
What is affiliate marketing?
Affiliate marketing is the arrangement by which a retailer gives a website or any other source of external traffic a commission for driving sales to the retailer's page through referrals. Affiliates can do this through your social media profile, landing pages, video content, and much more.
What type of content is best for affiliate marketing?
It depends on what type of affiliate products you want to promote and on the website you're writing it on. For example, if you're trying to sell mobile devices, product comparisons may be appropriate.
Meanwhile, a mom blog doesn't have to stick with a buyer's guide or online reviews. Its owner can choose to more subtly insert links where relevant.
How do I write content for affiliate marketing?
Personally, I write first with just the audience in mind. Focus on writing something that will promote products while still resonating with your readers or customers. Then, optimize it later on for search engines by using optimization tools.
How do I become successful at it?
Write lots of high-quality and useful content. You can have one piece of out-of-this-world, amazing content for affiliate marketing, but it's not going to stand on its own.
Will becoming an affiliate marketer benefit me?
In most cases, yes. Even business owners can help customers discover products related to their offers through product pages. A good affiliate program can help you rake in profit without investing anything in other elements of selling, such as product development.